Violinists like most musicians tend to be perfectionists, which is great! We are not usually satisfied with a mediocre performance and if we're professionals, our income depends on how well we can play our instrument.
The standing motto for most violinists is "practice makes perfect", although we realize that this journey of perfection is lifelong, as learning truly never ends.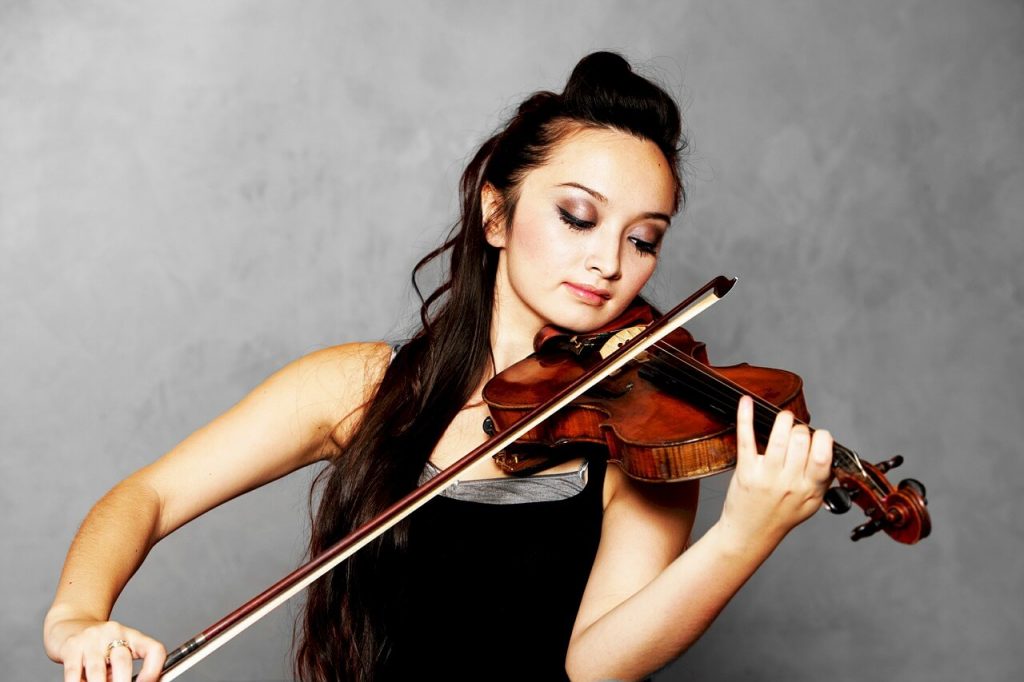 The world's foremost cellist, Pablo Casals was asked one day why he continued to practice four and five hours a day. Casals answered, "Because I think I am making progress."
— Leonard Lyons
We are constantly dealing with issues of the left hand, such as intonation, vibrato, where the arm goes under the violin, shifting, and finger strength; and in the right hand  deal  with bowing issues, such as the level of the bow arm on each string, bow speed, bow weight, and different bowing styles and techniques.
Combine all of that with note reading, rhythm, dynamics, memory, and everything else, it can be a bit overwhelming to establish a solid way to learn everything there is to know, in order to be a really good player.
Let's take a look at nine tips for improving your violin playing.
1. Do You Have the Right Tools?
Having the right equipment from the start makes the process easier and more enjoyable.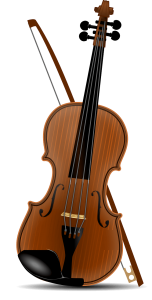 Every violinist needs:
decent instrument to play on that is the right size
good bow
case
rosin
music stand
pencils and erasers
metronome
good lighting in your practice area
An important note about the size of your instrument is that you can't always go by the standard guidelines for what size violin you should play at what age.
Some adults that are small and shorter than average, might do better playing a ⅞ size violin, instead of a full 4/4 size. Or, a student that is in the 5th grade might still play a ¼ size violin, instead of a ¾, because of their size.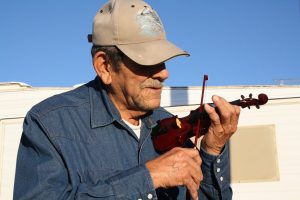 Make sure that you get measured properly at the store you buy or rent your fiddle from, to get the best fit.
The type of bow you play with makes a big difference as well. Let's say that you have advanced enough to learn spiccato bowing.
Fiberglass bows (common for beginning students) are not very good for spiccato and other advanced bowing techniques, so you'd want to purchase a good wooden bow as you progress in your playing.
Metronomes do not typically come with a violin purchase. Thankfully, modern technology has made it possible to download a metronome app on your phone and you can just set your phone on your music stand, and even use ear buds while you practice.
2. Get a Teacher
If you don't already have a violin teacher, find one now! A good teacher will be your best friend on your violin journey.
By the time a violinist starts teaching, they have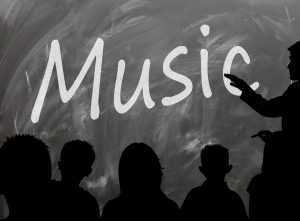 already invested years of study, hard practicing, and performance time into their own studies, and have a wealth of knowledge and practical experience to teach you everything you need to know.
There are teachers for every level of playing, from beginners to advanced students.
If you're having a hard time finding a teacher, try the Orchestra programs at your local schools to see if they can recommend anyone.
Or get in touch with your local or regional symphony and see if they have a list of available teachers from the orchestra.
Decide what you need to specifically work on, so you'll know what kind of a teacher you need. For example, if you're preparing for a college audition, you don't want to get at teacher that works with only beginners.
3. Establish a Daily Practice Routine
You know the saying: "If you don't use it, you lose it!" This is so true with violin as well. I think that this is one of the hardest aspects for most students of violin to grasp and incorporate into their playing.
It's not nearly as beneficial to practice for a couple of times a week for long periods of time, than it is to practice smaller amounts of time, each day.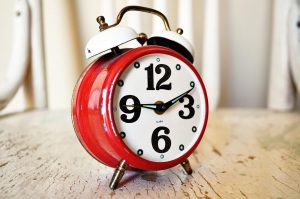 The best thing you can do is make time in your schedule to play at least 5 days each week. You don't have to practice for hours!
Start with a reasonable amount of time, say 15 minutes. Stick with that for a month, and see how much your playing improves.
As you become more comfortable with a daily routine, you can schedule in longer practice sessions, or more frequent ones, as you need to.
4. Listen First
One of the best ways you can learn a new piece or even an etude is by listening to it first. Ask your private teacher to play what you are learning for you, and you can even make a recording of it on your phone or computer.
Also, try looking the piece up on YouTube, and see if you can find a video of someone playing it. There will probably be a variety of videos that you can watch with different pieces and different artists playing them.
5. Listen Again
Once you've listened to others play the piece you're working on and you've practiced a little bit on it, try recording yourself to see if you're really playing what you thought you were!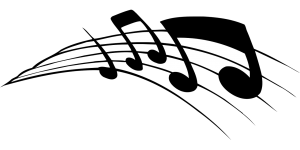 Many times, we don't really listen like an objective audience member, but we "listen" to what we are hearing in our heads, instead.
Play-backs of our own playing are one of the best teachers we can have, and it's amazing when you end up hearing passages that sound great, even though you didn't think they did.
This method also helps in hearing passages that still need work that we might not hear just from playing them.
6. Play for Others
OK, now that you've listened to other people play your piece, and you've recorded yourself playing it so you could listen; now it's time to recruit others to listen to you!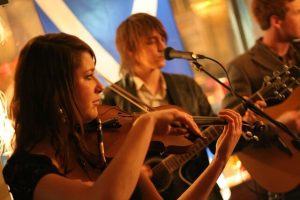 You'll be playing your piece for your teacher, but take that a step further, and ask your family members and friends to sit down and let you play for them. You could also offer to play for your church, or for a nonprofit event, just to get your name out there.
7. Mix It Up
Don't spend all of your practice time on just one piece, or one etude. Divide up your time so that you can cover at least 2 different projects in one practice session.
Not only does this work better for your concentration but it will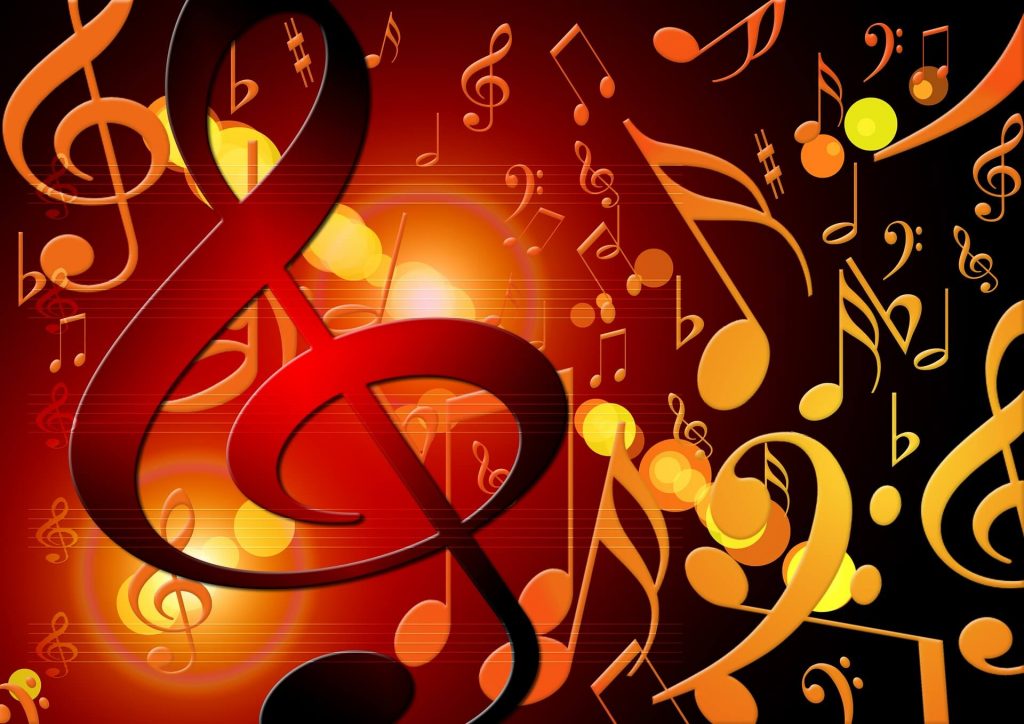 also help your playing on your other repertoire as you work on similar technical skills in a variety of literature.
It's always best to warm up with a scale or two, so your fingers can wake up a bit. Then move on to a small section of an etude that you're working on.
Small sections are better because you can focus in on the sections that you need to work on the most, instead of trying to play the whole etude at one time.
Create one small goal each day to accomplish in your etudes. After this, you can work on sections of the piece you're learning.
8. Reach Out
Find other violinists! We're everywhere!
Look in your local churches, orchestras, schools, community bands, jazz groups, street festivals, and maybe even your next door neighbor.
One of the greatest joys for most musicians is making music with others. There is a lot of music written for 2, 3 and even 4 violinists to play together.
Start a small chamber group where several of you meet each month and play music together. You never know; you might just end up playing some gigs together, like a wedding or a party, and be able to earn some money while having a lot of fun.
9. Rest
It's so important to just…rest. Once you've gotten a good routine going with your practicing, make sure you take at least one day off a week, to rest your muscles, your brain, and let things just settle in a bit.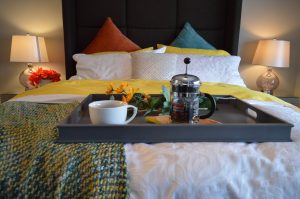 It's amazing, but your subconscious keeps processing all the work you've put in that week, even if you're not playing. You can walk away for a day or two, come back, and are able to play the very things that you so frustratingly could not, the week before.
Playing the violin is such a privilege, and it takes a long time to master the instrument, basically a life-time for most of us.
Tweaking our practice habits and enlarging our musical family by playing with others are just some of the great tools that you can start using to improve your playing.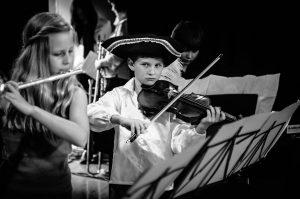 Revitalizing your practice space with adequate lighting, practicing in smaller focused sessions with your cool new metronome app, and working with a great teacher, are sure ways to take your playing to the next level and enrich your life at the same time.
Enjoy!