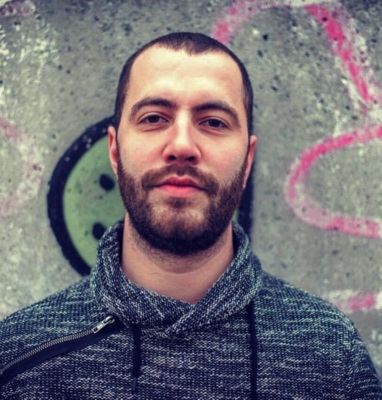 Dusan is a versed musician with more than a decade of experience in the industry, including countless live performances as a professional DJ. He has a Bachelors's in Musical Theory and hands-on experience with all sorts of musical instruments. In addition to that, he's also a talented writer and content creator, with a passion for all things tech.
Musical Training and Background
Like most professional musicians, he too started discovering his love for music and instruments at quite a young age. His first love was the piano, which he played even before starting grammar school. As a tween, he was already looking for something new and started guitar lessons. By the time he graduated high school, he was playing the drums too, but his devotion to music didn't stop there. After finishing high school, he went on to study Musical Theory, because he wanted to understand melodies, harmonies, and compositions on a deeper level. At around that time he also started working part-time in a Music Store. Working there gave him the opportunity to put his hands on all sorts of instruments and learn a lot about both the obvious specs that differentiate them, as well as the little quirks and peculiarities that make them special.
Becoming a DJ
The first time he visited the Serbian music festival "Exit" back in the mid-2000s was also the first time he saw a DJ performing live on stage. That was somewhat of a breaking point for his career, as after that he started to slowly shift his focus to electronic music. Under the influence of a number of local DJs, but also mainstream names like David Guetta and Steve Aoki, he gradually started dipping his toes into DJ-ing himself. He worked together with a few local DJs, shadowing them and trying to learn as much as he could. As his knowledge and confidence grew, he bought his own equipment and started to perform at every pub and bar that would have him. His talent, persistence, and determination started to be recognized amongst peers and in the scene, which then got him better gigs in renowned clubs - at that point, he became sure that this was his calling.
Content Creation
Two of his most prominent character traits are his restlessness and passion, which he both channels in the most productive way possible, as he is always looking for a new way to challenge and push himself, creating outstanding pieces of work that he truly believes in. Both also inspired him to diversify his career and become a content creator. Testing, reviewing, and writing about music equipment is therefore the climax of all of his experiences in the music industry. He has been testing, using, and abusing all sorts of mixers, turntables, headphones, speakers, and other accessories for years and eagerly awaits every new model to come out so that he can experience firsthand what it has to offer. Combine that with the years of experience he has in both playing and selling all sorts of instruments, and you get the perfect guy to tell you what you need and where to get it.