When we listen to music, various areas of our brain become active and processes the sounds in different ways.
"Executive functions (EF) are described as cognitive processes that enable people to quickly pro-cess and retain information, regulate their behaviours, make good choices, solve problems, plan and adjust to changing mental demands" Scicasts
Another component of EF is having cognitive flexibility as represented by the ability to adjust to novel or changing tasks on demand. Studies have shown that listening to music can ignite these functions and if people actually learn to play an instrument themselves, this activity increases even more.
The so called 'Mozart Effect' (the ability to improve intelligence just by listening to Mozart's music) may just have something in it, once you look at the different ways in which music can effect our brains.
The violin is an instrument that is quite a lot more intricate to play, compared to some other instru-ments and is sure to stretch the brain very far. Learning to play the violin takes a lot of time and dedication but you need not worry about not spending as much time on other studies or hobbies, as playing with inevitably support many areas of learning.
Memory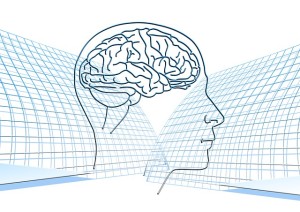 Brain circuits involved in musical improvisation are shaped by systematic training, leading to less reliance on working memory and more extensive connectivity within the brain (society for Neuro-science).
Improved memories have been seen in those that are actively involved in music, with those that play violin coming out as some of the highest performers.
With the need to read, interpret and memorise music and to remember how to co-ordinate your fingers and your bow, there is a definite need for the brain to function in a different way for those who play violin.
When used ap-propriately, music can shift mood, manage stress-induced agitation, stimulate positive interactions, facilitate cognitive function, and coordinate motor movements. Research in to Alzheimer's disease, is looking at how playing music from a young age can improve your long term memory and ability to ward off the disease.
Motor Skills
Studies have shown that children who had three years or more musical instrument training per-formed better than those who didn't learn an instrument in auditory discrimination abilities and fine motor skills. Motor skills develop rapidly during his/her early years and, given that the average age to start learning the violin is 5 years old, these skills are expedited at a great level.
As well as ena-bling a greater sense of co-ordination, playing the violin can strengthen a child's fine motor skills, due to the need to learn how to hold the bow in the correct position and play the strings intricately. The physical effects are most notable but with sustained play, you will begin to notice your child's ability to adapt quickly to new activities as the skills their brain learned whilst playing violin crosses over to other areas.
Mental Health
Music is a go-to stress relief for many, with endorphins released leaving you feeling a lot happier than before you turned up the stereo. Anxiety, stress and depression are a part of life for many people so the more ways in which we can allow our brain to relax and enjoy creative activities, the better our overall mental health will be.
The time spent playing the violin will allow your brain to focus on the task at hand and block out whatever is on your mind but then the longer you play the more positive hormones will be realised to give you a newfound spring in your step.
Children are coming under increasing pressure to perform well at school and complete lots of homework, so activities that can have positive effects on their mental health are key to long term happiness. At times when it appears easier to bottle up feelings rather than letting them go, music can act as an outlet to express emotions without words.
Increases Creativity
Having a desire to learn the violin is in itself a sign of creativity but the mrs you play the more crea-tive you will become. If your brain is constantly active and being used in as many ways possible, it allows to an alertness that can act as an ignition for ideas and dreams.
Evidence of this is seen in the confidence somebody will have to start to improvise music, once they are experienced in play-ing and reading guided music. Plato said:
"Music gives a soul to the universe, wings to the mind, fight to the imagination and life to everything "
Learning to play the violin does not come with a guarantee that you will see all of these benefits in your child or in later life, it certainly goes to show just how playing a musical instrument can im-prove the brain, to whatever level that may be.