Introduction
If we would hear the beautiful sound of a violin being played we would recognize it without a doubt. Violin is the kind of instrument that we can't imagine the world of music without and there is a good reason for that.
Over the time of roughly 500 years that the violin has been around it has managed to establish itself as a highly important part of the world of music.
It truly is a unique musical instrument and you can all learn more about the classical violin in this infographic.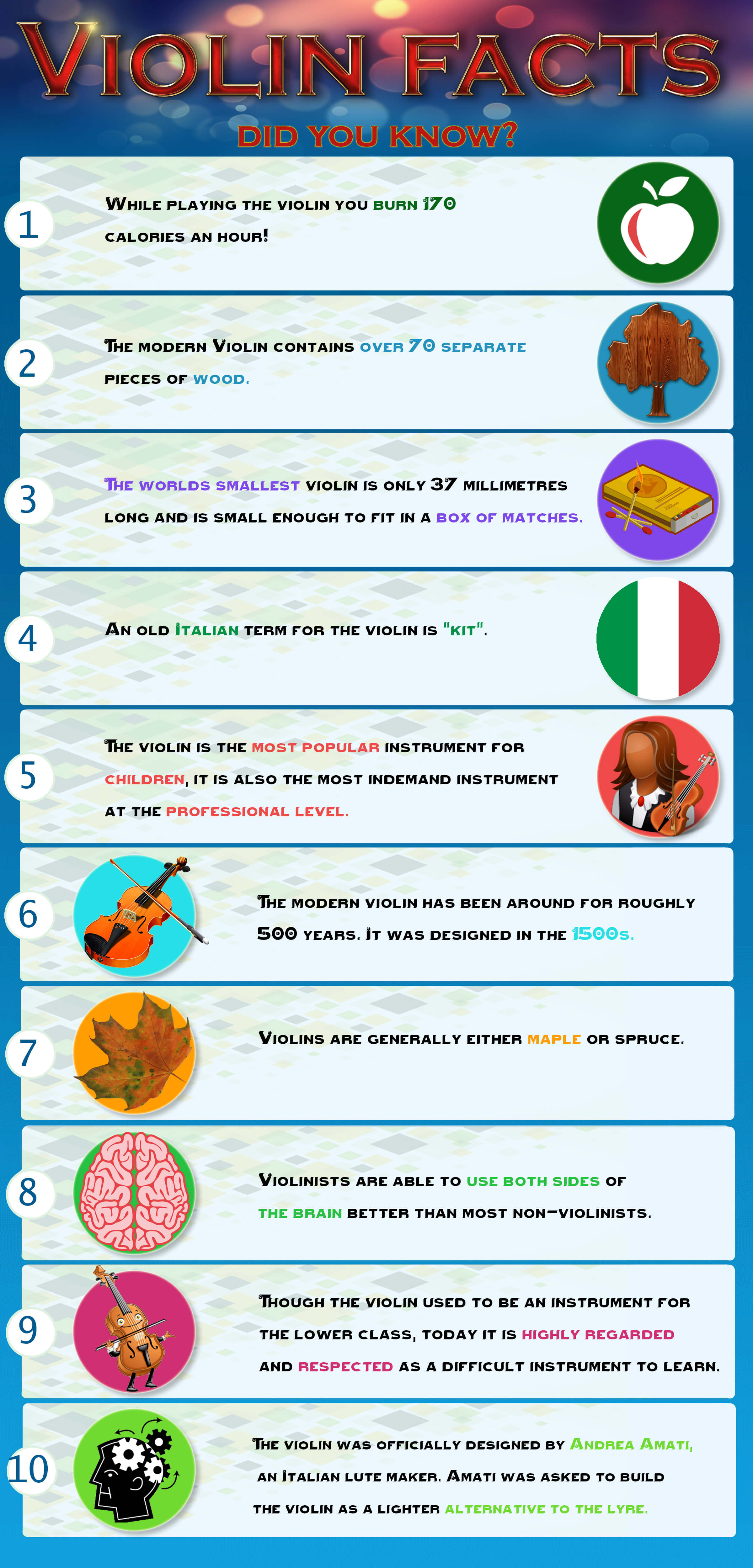 Share this Image On Your Site
Conclusion
It seems like playing the violin can truly make a persons life better in a particular way! The same goes for those who enjoy listening to this truly beautiful musical instrument.
And it is true that the world of the violin is interesting in many ways which makes it only reasonable for so many of us to be absolutely passionate about it. And why wouldn't we be when we know just how unique the violin is.