Playing the violin is a labour intensive activity that requires a lot of your time. From time to time you may lose your motivation to play, particularly in the early days of learning, but try not to give up. To help you maintain your love of playing the violin, look at these top tips.
Make Practise Fun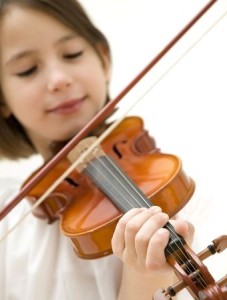 If you approach your rehearsal sessions with the attitude of "let's get this over with ," the chances are you will not enjoy your session.
Adopting a positive approach to your practise will mean that you can have so much more fun with them.
Go into your rehearsals with stride in your step and a smile on your face and the chances are you will make music that will make that smile even bigger.
Divide Rehearsal Time
If you want to learn how to play the violin, you are in it for the long haul as it is not as easy to play as some instruments. In order to hold you bow correctly, play the strings and produce the right pitch you need lots of lots of practise in the early days of learning. So that you do not get too overwhelmed and give up, it is wise to break down your rehearsal time into blocks rather than one intense session.
Appreciate Music
You may get caught up making your own music or rehearsing a concerto for hours on end but try to find time to listen to other music. You will have wanted to play the violin as you fell in love with music, so you do not want to risk losing that love. Keep listening to others for inspiration and as a reminder about what you fell in love with in the first place.
Concentrate on One Thing at a Time
If the positioning of your bow needs work or you just cannot get the handle of your new strings, try not to overwhelm yourself by trying to fix all of your problems at once. Take a little time to focus on fixing one problem at a time and your stresses will melt away. Give yourself a pat on the back each time you accomplish something new then move on to your next challenge.
Ask for Help
If you are struggling to get your head around a new piece of music or you are experiencing difficulties with your technique, halve the pressure by sharing your worries with somebody else.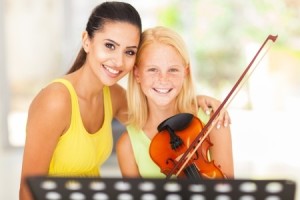 Your friends and family will want to give you their support and, of course, all the expert advice you need is in the hands of your music tutor.
Vary your Music
Repetition can be boring and you never want to feel that your music is just a chore. There will be times when you need to rehearse particular pieces of music for a recital but try to shake your practises up a little by playing something different once in a while. If pop music floats your boat, why not try playing your current favourite tune and dance you way through your practise sessions.
Think About How Far you Have Come
If you feel like giving up, take time out to reflect in just how far you have come. It is easy to get caught up in where you want to be and the things that may not be going as you want them to but you need to remind yourself of your achievements. A lot of people keep journals or scrap books so that they can visualise their success, which is not a bad idea when you could do with a confidence boost.
Set Yourself Realistic Goals
Setting small goals for yourself with hep to keep your motivated, rather than struggling to achieve one giant goal. It could be that you will learn one piece of music before giving yourself a small reward or treating yourself to something nice when you have hit 100 practise hours in a particulate month.
Socialise with Fellow Musicians
Long practise hours can leave you feeling lonely, especially as you will often have to turn down social events with friends. Make sure that you socialise with fellow violinists, who can identify with your workload and the ups and downs of playing the violin. Spending time with like-minded friends will offer great support and will also give you a chance to let your hair down once in a while.
Stay Healthy
It is important to look after your physical and mental health when learning to play an instrument. If you are not eating nutritious food and exercising you will feel lethargic and down beat. Making sure you listen to what your body needs will enable you to feel more energetic in your approach to learning the violin.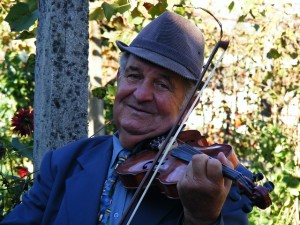 Above all, make sure that you take time out now and again and recognise that it is ok to feel negative now and again. As long as you follow the above steps, you are sure to have more ups than downs and enjoy a long life of playing music.