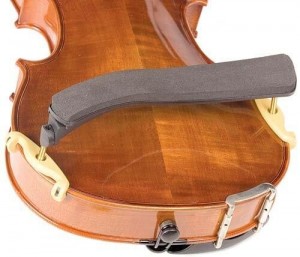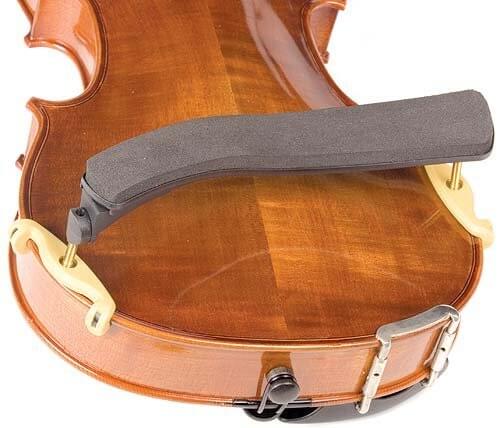 Though there is considerable debate about the use of a violin shoulder rest, many beginner violinists use the shoulder rest when they are first starting to learn the violin.
The shoulder rest is as the name suggests: it is an accessory that is attached to the body of the violin to support the instrument over the player's shoulder.
It can make holding the violin easier by propping the violin up higher from the body so as to facilitate technical requirements like shifts.