To claim something is life changing is a pretty big deal, so can playing the violin really make such an important mark on your life? We spoke to violinist Ava, who has been playing for over 15 years and is still loving every minute.
A Sense of Purpose
I came relatively late to playing the violin, starting lessons when I was 12 years old. I had just started high school and was feeling a little envious about meeting new people and fitting in.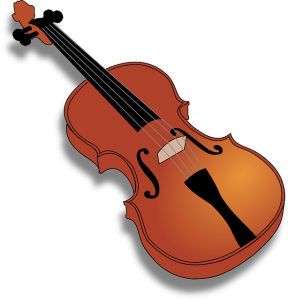 I had not really took any after school classes in junior school and felt that I was drifting along a little, simply going to school, doing homework and eating dinner.
One day, I noticed an advertisement in the hall for people to join the school orchestra and I have never looked back since. Instead of worrying about wasting my school days watching TV and hanging out at the shopping centre, I had a newfound sense of purpose that made my days worthwhile.
Whilst my friends played computer games I attended hours of rehearsals and practised at home so that I had something productive that I would do with my life.
Awakened Senses
I had always felt a little shy as a child and was not one to show off or take centre stage. All of that changed as I gradually grew in confidence as my violin lessons progressed. Listening to different genres of music and spending time focusing on music rather than just song lyrics awakened by sense and made me feel alive.
I always feel so happy listening to music and the fact that I can now play one of the most difficult instruments in the world means that I have a unique way to express myself. Music motivates me and inspires me, helping me to stay relatively stress free (well apart from the week before a recital when I feel like a need a whole month's work of practise)! A definite bonus in life.
Playing in various orchestra's has also meant that I have met many amazing people throughout my life, some that I now call close friends and who I could never be without. Having like-minded in my life means that I never feel short of support and I always have somebody to share my problems with.
More Focused
At the beginning of my journey, learning to play was very frustrating. I kept getting everything wrong and locked myself in the garage to practise for hour on end until I finally got my notes right. Hours of practise and realising that you have to walk before you can means that I learned the art of perseverance.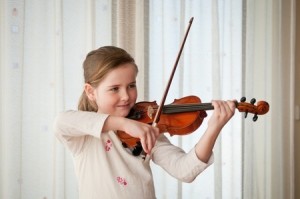 There were times when I felt like packing it all in and taking up sports or something but I stayed focused, thought about where I wanted to be and got there.
Having to focus so much on playing the violin helped in other areas of my life too, my grades gradually increased and I find that once I put my mind to something, I generally achieve it.
Playing violin even helped with my maths homework, something I never thought I would say! I am definitely not one to give up and I truly believe the violin helped me get that way.
Great Sense of Achievement
I never thought I would be one to want attention, and to be honest it is not something that is hugely important to me, but it is such a great feeling to have lots of people admire your woe. I remember my very first school concert, nervously waiting backstage as my parents took their seats and hoping that there would be a fire alarm.
I am so thankful that there was not an alarm as that evening was one of the best of my life. After finishing my recital, listening to the audience clap and cheer was one of the most exhilarating feelings of my life. Being able to stand up and give people so much pleasure through my music gives me a great sense of achievement that cannot be beaten.
I love that I can say that I play violin, it makes me feel proud, especially when people are envious as they have never learned to play. The sense of achievement I feel is reward for the hours of practise and effort I put into my music and it definitely motivates me to want to achieve more and more.
Every violin players story will be different but there are common themes of feeling a unique sense of purpose, enjoying music to levels they never thought they could and feeling a great sense of worth.
The violin really can change your world around, if you too feel like you are drifting like Ava, or it can provide a great basis for a child's educational development, if you are considering letting your child learn.