Consordini is a musical information hub that covers a very wide range of instruments used in every genre of music. We strive to provide the most in-depth reviews and guides on instruments, digital audio, recording devices, studio equipment, and so much more. You're getting real reviews and expert guides straight from the pros.
Our YouTube channel is booming with more and more people who want real, talented musicians reviewing the best and most popular instruments and gear in a completely unbiased environment.
We don't get paid from manufacturers, so our readers and viewers get all the cons along with the pros, which is the best way for people looking for music-related products to make the best decision possible when spending their hard-earned money.
Our following is expanding quickly, because people trust us to provide them with the best music information that is easy to understand, 100 percent accurate, and detail oriented. When we review music products, nothing gets past us, and you'll know exactly what flaws and perks we find when we study each product.
Our reviews and guides are intended for the masses. Both seasoned musicians and beginners benefit from our studies on a daily basis.
Meet the Team
The experts that review the products on our website and YouTube channel are handpicked by the creators and have proven their expertise time and again.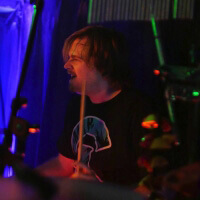 Alex is a multi-instrumentalist, record producer, audio engineer and filmmaker based in Denver, CO. Over his decade-long career, he's worked with hundreds of clients from the US and around the world, including Grammy-award winning artists and producers and major national brands.
His life was steeped in music from birth – his father, Grammy-nominated producer and songwriter Joe Scott, raised Alex in the studio and taught him everything he knows about music and then some.
In addition to doing video reviews with Consordini, Alex runs Hyphonic, a private studio in Arvada, CO specializing in commercial production and remote mixing/mastering.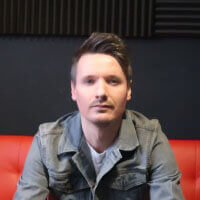 James is a writer and musician with a passion for audio production. He is a lover of all things tech, especially the latest keyboards, synths, DAW's, virtual instruments, and effects plugins. Musical interests include jazz, funk, hip hop, blues, and rock.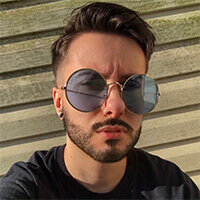 Jordan is a music producer, content creator, writer, and session musician. He has been producing music and engineering live performances for over 7 years. He is an experienced guitarist and enjoys listening to and playing many different genres of music.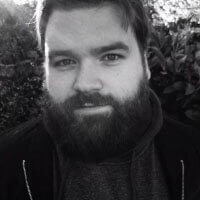 Ben is a writer, musician and former studio engineer from the UK with qualifications including music technology. A self-confessed audiophile, Ben can also play multiple instruments.
Ben has worked in recording studios in the East of England, and written about all aspects of music equipment and the music business, as well as production and engineering.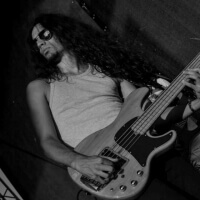 Marko is a writer, bassist, and fan of all things music. His passions include quality music gear, King Crimson, and sifting the web for the latest music updates.
On behalf of everyone at Consordini, we all would like to thank every person who has trusted us with providing them the information they needed, when they needed it.
Truly unbiased reviews on musical equipment is hard to find elsewhere, and we appreciate all the support we've been given.
We will continue to expand our staff, set the bar even higher, with the hope that one day we will be the one place everyone can go for the best musical information on the internet.