Violinists and classical music fans will frown at the thought of having to narrow down their favorite pieces of violin music to just 7 of the best.
Whilst this is undoubtedly true, there are millions of people out there who are eager to learn more about violin music and others that may be converted, if they heard how good classical music can be.
We have to admit, it was very difficult to narrow our favorite pieces of music, but this list, whilst not definitive, contains some of the best pieces of violin music the world has to offer.
From uplifting romantic pieces, to dark, challenging compositions, we have thought about what music you would need to suit each mood.
Not that we wish you any ill health, but here are recommendations of violin music you MUST listen to before you die.
1. Paganini Caprice No. 1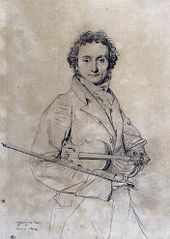 The "Arpeggio" is the first of 24 caprices for solo violin by Paganini. Although renowned for being difficult to play, it is a piece that must be listened to, again and again.
Just as the piece stretches players to the limit, it encourages audiences to stretch their ears and their imagination in order to enjoy some of the most inspiring pieces of violin music ever written.
Paganini knew that he wanted to stretch himself and often wrote pieces that even he could no master at first.
The dedication that Paganini, and subsequently soloists that followed him in performing his concerto, is seen in the accomplishment of this piece.
One of the lesser known caprices, it is full of tuneful octaves and joyous crescendos and an ending fit for fireworks.
2. Tchaikovsky Violin Concerto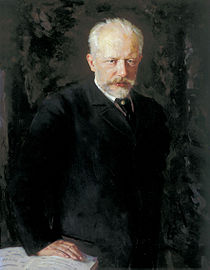 Written in 1878, this is one of Tchaikovsky's best known pieces and one of the hardest to play.
Playing aside, the concerto is 35 minutes of heaven for classical music lovers.
Split into 3 continuous movements, the piece was first played by Adolph Brodsky in 1881 in Vienna.
Tchaikovsky wrote this piece of music in a somewhat tumultuous time in his life, after experiencing relationship issues and a crisis of confidence in his previous work.
You can hear his roller-coaster of emotions in the concerto, extreme highs and pensive lows, culminating in an uplifting ending, that signifying him coming to terms with his feelings.
The concerto has been used in many film scores and TV programs over the years and is nothing short of beautiful.
3. Concerto No. 1 in a minor, Dmitri Shostakovich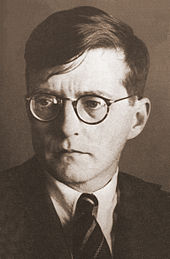 A hauntingly beautiful piece of music, that takes its audience to places they have never dared to go, in terms of their emotions.
This hidden gem has been growing in popularity amongst soloists, all striving to do justice to its melancholic tones.
Writing this concerto in a time of censorship in his home country, Shostakovich showed courage and belief in portraying his feelings in a time where everyone was meant to stay quiet and not question communist rule.
A modern masterpiece, this three movement concerto is one to be enjoyed by lovers of all genres of music.
4. Concerto in D Major, Ludwig van Beethoven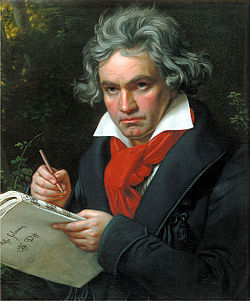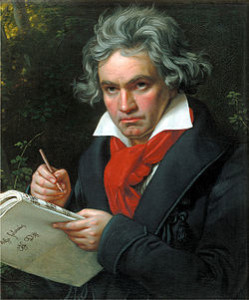 Beethoven went on to influence many violinists with this wonderfully uplifting concerto.
First performed by Franz Clement in 1606, to less than enthusiastic audience, and made popular by Joseph Joachim in 1844, it has been performed by thousands of violinist since.
The concerto consists of 3 movements, the first being a soaring 25 minute introduction, that mesmerizes its audience.
Originally a slow burner, audiences soon warmed to the concerto when they heard the energy, vigor and power of the piece.
Beethoven is a household name, even with those most skeptical of classical music finding themselves enjoying his music.
5. Concerto No. 5 in A Major, W.A. Mozart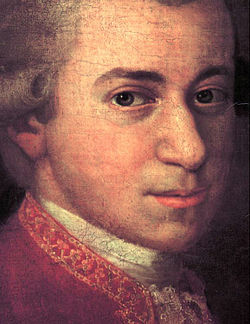 A list of best violin music would not be complete without the genius that is Mozart.
Any of Mozart's compositions would not look out of place in a list like this, but this one stands out for its vibrancy and uplifting elements.
The solo violin comes in with a short piece during the opening adagio and goes on to gently play over the orchestra throughout the remainder of he concerto.
It is hard to keep from smiling when you listen to his concerto, evident in the faces of both audiences and players.
The concerto is made up of three movements, lasting 328 minutes in total and includes an unusual piece of Turkish music during the Rondo Finale.
6. Mendelssohn Violin Concerto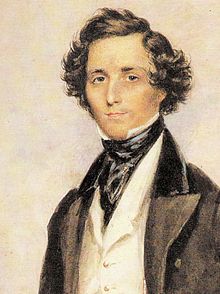 This enchanting concerto is nothing short of amazing. Amazing, not only in its joyous structure, but for the fact that it was written when Mendelssohn was just 13 years of age.
The piece takes the audience on a romantic journey, allowing those new to violin music to fall in love and for dedicated violin loves to fall even deeper for their favorite instrument.
Listening to this concerto is like watching a Shakespearean comedy, with each note taking the role of a character in a play.
The concerto has many layers and invites soloists to truly put their own stamp on this timeless piece, with full verve and abandonment.
7. The Bach Chaconne in D Minor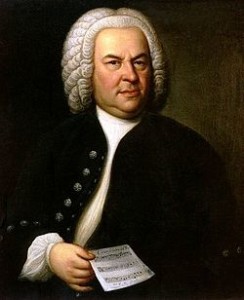 Written between 1717 and 1720, this piece consists of 5 movements, each one with their own identity to stamp on the audience.
From the first note, audiences are captured by its spirituality and they are invited to go on a roller coaster of emotions.
Much loved by soloists, due to being structurally sound, it is one of the best known concertos by Bach, and rightly so.
This piece is a popular choice for teachers wanting to challenge their students, so it is music that you have most likely have heard, if not go search for it now.
Have we missed out your favorite violin  composition? Like we say, it is very difficult to narrow it down decades of wonderful violin music and we would love to know what piece of violin music would you rate best?