The best quality violins come with the best strings possible but even the best strings in the world will need replacing throughout a violinist's playing career.

The strings of a violin are the most integral part of the violin, if they are the wrong length or tension your are not going to make good music.
Good quality, however, does not always mean high price tags as there are some good quality strings available for families or those on a budget.
We take a look at the 10 best violin strings that will take your music from ouch to wow.
1. Super Sensitive Steelcore 4/4 Violin Strings: Set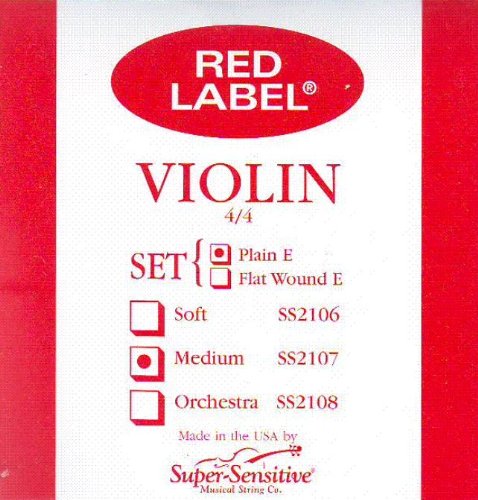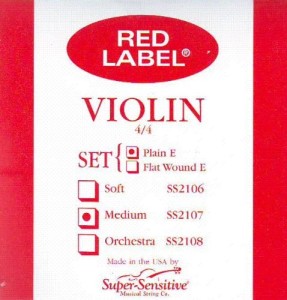 Super Sensitive is a brand that offer low budget strings, that are good for beginners and student who do not have too much disposable money to spend.
Although they are a budget string, the full core steel string with nickel winding deliver a warm overtone.
Suzuki method instructors use and recommend these super sensitive strings and they are growing in popularity.
These are strings that you can really rely on, so you can expect the same sounds to come out each time you play, rather than constantly having to readjust your play.
A very economical investment that is made with students in mind, and of course excellent music.
2.D'Addario J56 4/4M Pro-Arte Nylon violin Strings, Medium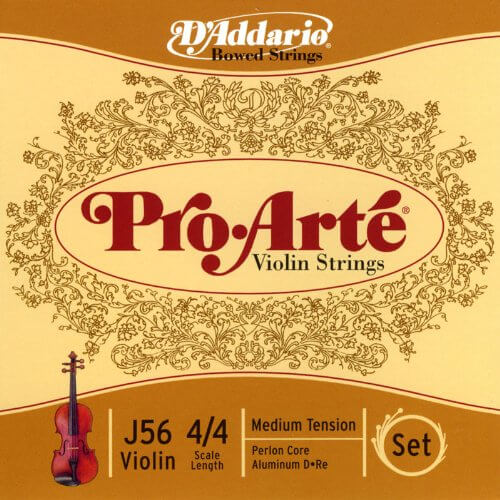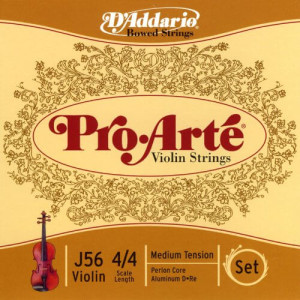 These strings are slightly more expensive than the D'Addario Prelude strings and are suited to most players.
The J56 strings are sized to fit 4/4 scale violin with a playing length of 13 inches and are  medium tension with ball end.
The nylon core allows for a great pitch and these strings are easily suitable for highest grade musicians.
The strings offer a lot of flexibility for payers who are finding their own identity, once they have completed the majority of their learning.
High quality strings on a mid range budget, what is not to love about these?
3.Cecilio 4 Packs of Stainless Steel 4/4 – 3/4 Violin Strings Set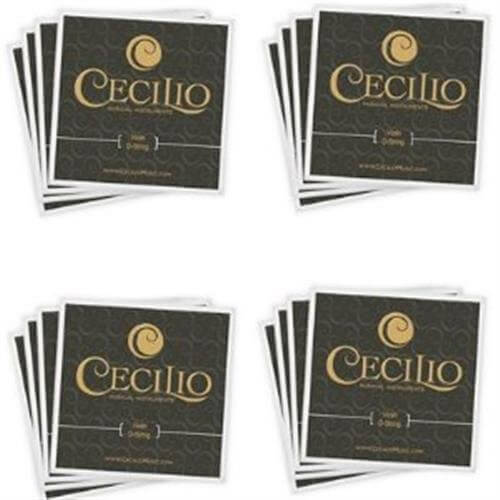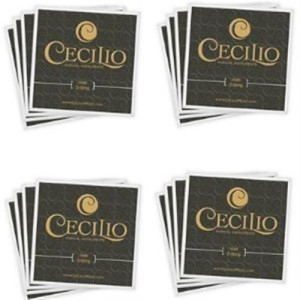 This multi-pack from Cecilio means you will never be become unstuck when at a practise or when performing.
These strings are made from steel core round nickel wound with ball end and are for  G, D, A & E pitches.
These strings come in various sizes and are very well priced, so they are ideal for students who may wear out a lot of strings whilst they are learning.
These strings are very durable, particularly for the price you pay, and they will produce Steelcore a good tone and pitch at least through to the mid to late grades.
Cecilio is a brand that violinist rely on and you will not go far wrong by choosing these strings to learn to play with.
4.D'Addario Helicore 4/4 Size Violin Strings 4/4 Size Set with Steel E String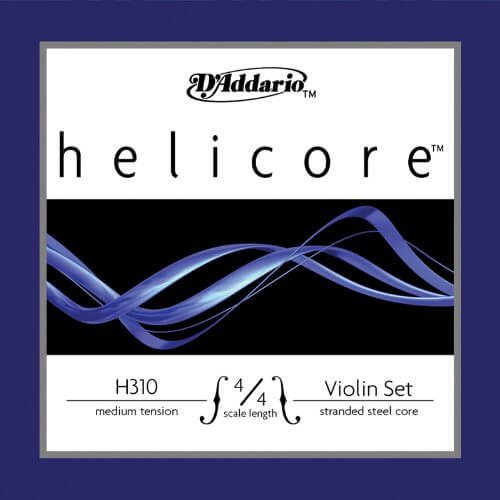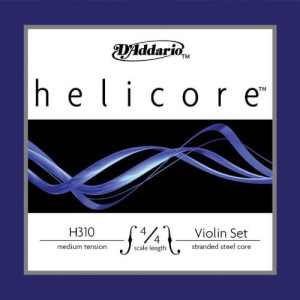 These strings are made from premium stranded steel core and deliver a perfectly warm tone.
They are a little more expensive that a lot of violin strings but they are of very good quality so are therefore very durable.
Lower grade students will not want to splash out on these strings but if you are nearing the top grades or are going on to play in concerts, these are great strings that offer premium quality without huge prices.
The differences heard in pitch and tone are so slight but highly recognisable once you start progressing through the grades, so these are definitely worth the investment.
5.Prim 4/4 Violin String Set – Medium Gauge with Ball-end E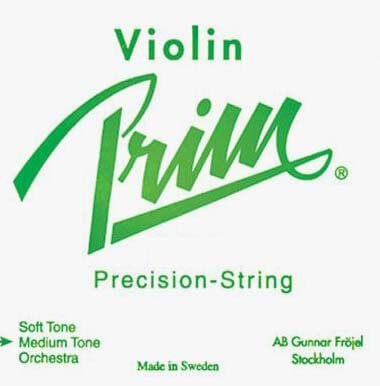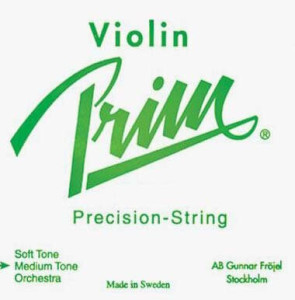 These medium gauge strings come with ball ends and are made from steel core and chrome steel winding.
The sounds that bounce of these strings are very lively and warm, with no nasty metallic noises experienced at all.
For the quality of sound given off, Prim strings are superb value for money, are very easy to clean, can be tuned in quickly and are long lasting.
Many professionals use Prim strings and you are sure to impress your violin teacher when you play with these strings.
6.Thomastik Dominant 3/4 Violin String Set – Medium Gauge – Aluminum/Steel Ball-End E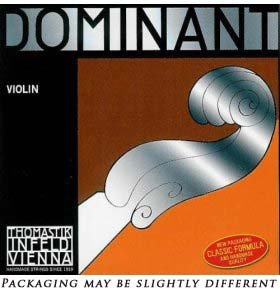 Dominant is highly regarded in the violin world due to their excellent attention to detail when manufacturing strings.
They are adored the world over as they are very close to the sound of a gut string but without the added problems using gut strings have.
This set features Aluminum/Perlon A, Aluminum/Perlon D, Silver/Perlon, all of which are ball strings.
The multi-strand nylon core has a great deal of flexibility that allows for a natural sound and wonderfully mellow overtones.
Professional players love the fact that these strings are so flexible and allow for improvisation on the players part.
These strings are out of the price range of many players but are definitely worth the extra pounds if you are serious about your violin playing.
7.Pirastro Evah Pirazzi 4/4 Violin A String Medium Aluminum-Synthetic
Pirastro is one of the biggest names in the world of violins, with some of their strings fetching very high prices.
Fret not, all of their strings are not out of most people's price range and these Evah Pirazzi are superb value for money.
The modern synthetic core strings are ideal for soloists and are the preferred choice for those playing solo in concert.
The aluminium winding and synthetic core offer wonderfully warm tones and the ability to reach out to an audience in the most dynamic way possible.
A very reliable, high quality ball end string set that will not disappoint even the most particular of violinists.
8.Pirastro Evah Pirazzi Gold Violin String Set – Gold Wound G – Ball E – Medium Gauge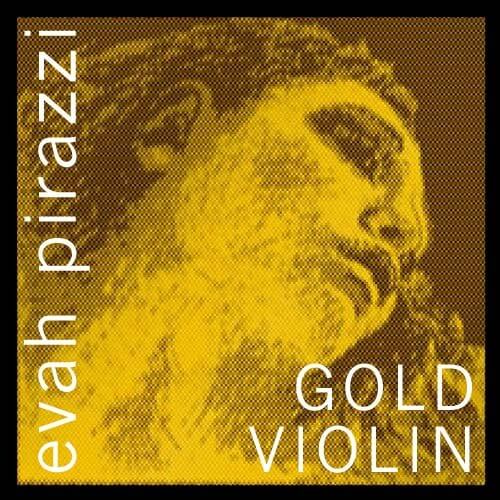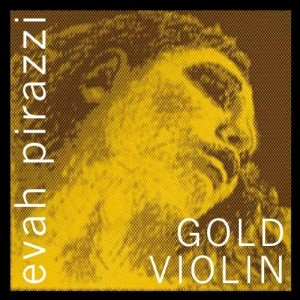 If you are a fan of Pirastro strings and feel like splashing out or treating yourself to some of the warmest tones imaginable, then these are the strings for you.
As the name suggests, these Pirastro strings deliver a golden sound and deliver a full bodied sound, that will impress your audience.
Whilst they do not come cheap, serious musicians, soloists especially, will feel their worth and would probably spend a lot more for the amount of sound they project.
Due to the flexibility the strings offer, a player can tailor the piece of music easily, to suit her preferences, adding a uniqueness to the piece.
A wonderful set of strings that will be loved as soon as they are fitted, well worth the money but obviously out of range for some violinists.
9.D'Addario Prelude Violin String Set 4/4 Scale, Medium Tension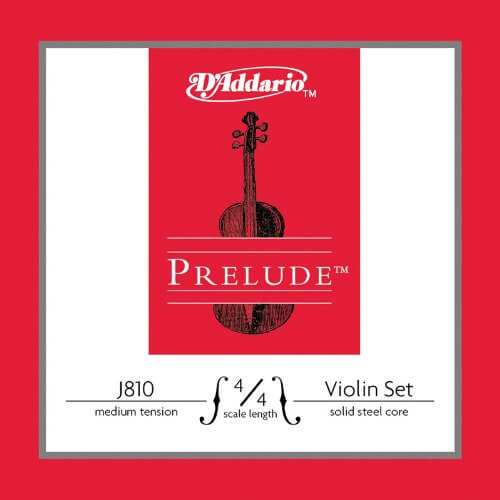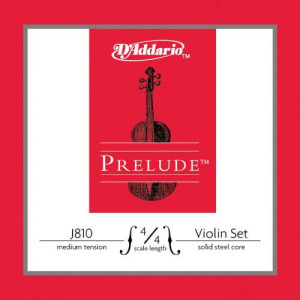 Prelude is world renowned violin strings, made using a solid steel core.
These strings are preferred by teachers, due to the warm tones it produces and the consistency that it gives to the bow, as they are not affected by heat or humidity.
These particular strings are medium tension, are very easy to fit and are extremely durable.
A good all rounder, these strings will be suitable for most levels and are particularly good for early graders, when precision is not a priority so specialised strings are not required.
These D'Addario's are great value for money and are at the lower ender of the scale, making them very affordable for families.
10.Optum Violin String Set – 4/4 Medium Tension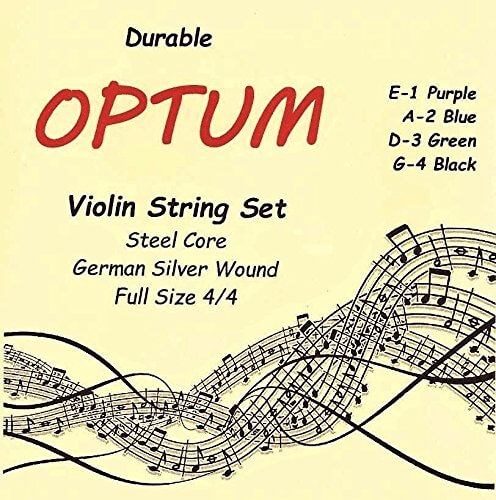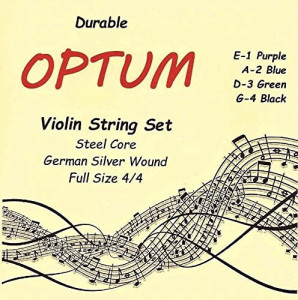 These strings are the some of the best on the market if you are on a real budget, making it great for beginners and families.
The choices of strings can be just as overwhelming as the choice of violin, so you may be tempted to invest heavily in strings.
If you have not paid a lot for your violin, paying a lot of money for ' the best' strings will not make a huge difference to your learning.
With these low price, steel strings, you can be sure that they will provide sufficient learning and are easy on the bank balance if you end up going through a lot of strings in the early days.
We love the colour coded silking on both ends, that make them so much easier to fit and navigate.
Conclusion
The best advice you can get about what strings to buy will be from your teacher, as they will know your technique inside out and can recommend how  you can get the best out of your violin.
Once you become familiar with your violin and the effects that a change of strings has on the tome and pitch, you will develop your own preferences and will soon know what you want straightaway.
Our recommendations will see you in good stead ad they all, at some level or another, allow for good quality music to be played and there is something to suit all budgets.