Whether you're just beginning to learn music or you're looking to polish your skills, learning how to memorize music is a vital part of your musical journey.
Learning to memorize music can be more challenging than learning to speak a new language, since you're not responding in a conversation, but memorizing to perform and practice a piece of music.
Thankfully, we've compiled these five easy steps and strategies to help you learn to memorize music.
1. Read the Music Thoroughly
I can't stress this one enough! The goal is to not need to read the music, but in order to get there, you must know exactly what the music is asking you to do.
Specifically, you want to look at the basics, including the key signature, time signature, and any repeats.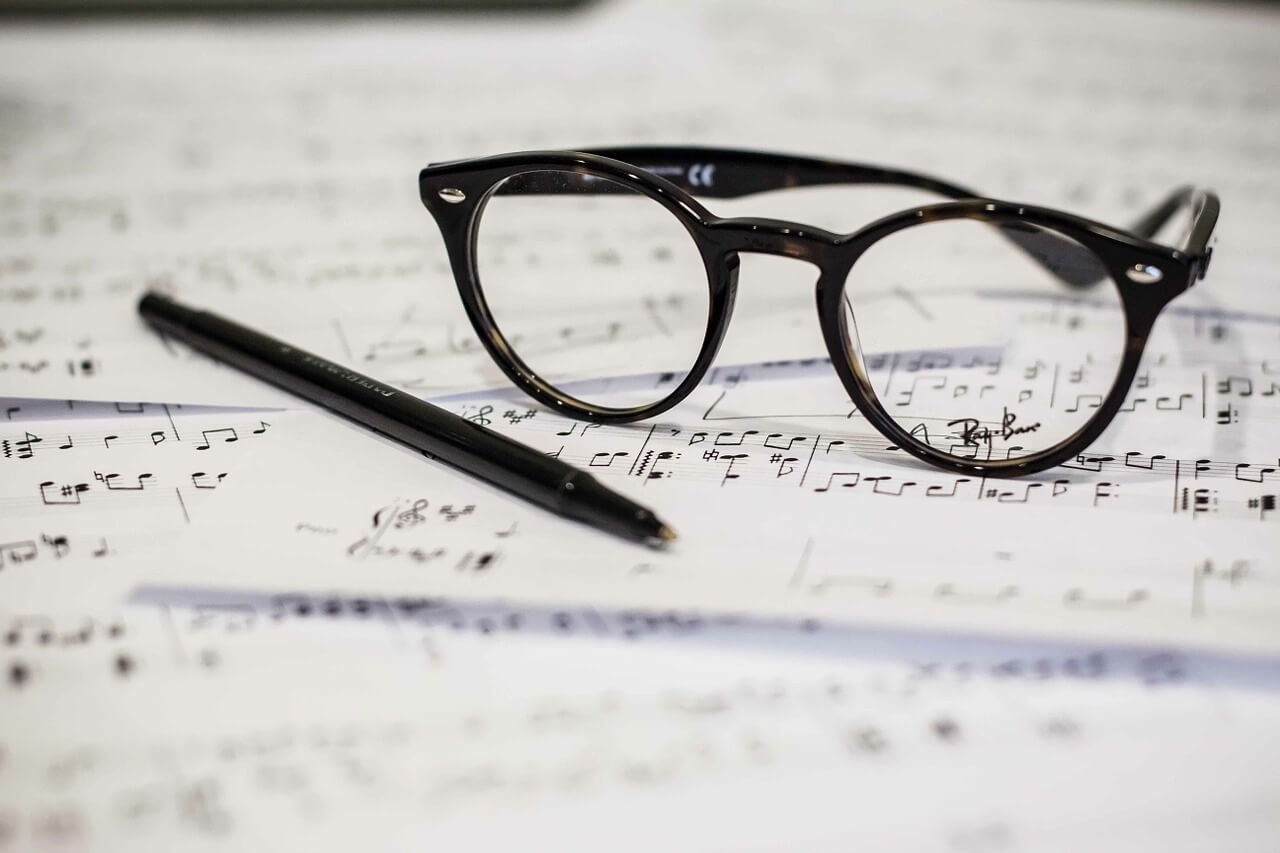 Then you'll want to focus on any dynamics – do you need to get louder in measure 29? Accent the third beat of the fourth measure?
Dynamics tend to be the first things that go out the window in the early stages of memorizing music since they're not right in front of your eyes anymore, so do everything you need to do to ensure you see them. Highlight them, circle them, or over-exaggerate them in your playing.
You'll want to ensure you're comfortable reading music and familiar with your notes already.
The best way to memorize music notes is through repetition, and by associating a rhyme or short phrase with the notes.
For example, the first letter in each word in the phrase "Every Good Bird Does Fly" demonstrates all the line notes on the treble clef, from the bottom up.
"All Cows Eat Grass" demonstrates all the space notes on the bass clef, from the bottom up.
2. Look for Patterns in the Music
Now you'll want to take a broader look at the music. For this step, you're not focusing on individual notes, but on musical phrases. Look for patterns. Many pieces will have repeated phrases or sections.
Use the repetition to your advantage: once you memorize a phrase or section once, you needn't learn it again – just recall it.
These phrases or sections may always be the exact same notes, but they may also start on a different note or when the piece is in a different key – this is called modulation.
It means the melody will remain the same thanks to the intervals between the notes, regardless of on which note the melody begins. For pieces with modulation, it may be helpful to learn how memorize intervals.
I recommend trying to attach a familiar musical memory to each interval. For example, the Bridal Chorus ("Here Comes the Bride") is the interval of a Perfect Fourth, which is written with one note on a line and one on a space (as in the example of starting on middle C going up to F).
This way, each time you see this particular interval written, you're able to recognize it as a fourth, and you can more easily sing it in your head.
3. Break the Music Down into Sections and Memorize These Sections
From Step 2 above, you should now see patterns and sections within the music that will repeat. Now, you'll break it down into sections to learn individually.
You can do this in two ways: start from the beginning and learn each section as you come to it, or choose the section that's repeated most frequently.
Everyone learns differently, so feel free to try either approach. Personally, I like starting from the beginning for most pieces, but if there's a piece with a an often-repeated section, I will focus on that instead, since it ends up being the largest part of the piece.
4. Practice, Practice, Practice
As with many goals in music, practice is the key to learning how to memorize music. The more times you play a particular section, the faster your brain is creating pathways to recall the section.
I will note here that there is a difference between simply playing the notes and actually practicing the music.
The best type of practicing involves really looking at the music – including the dynamics – and playing it as closely to the way it's written.
Once you are able to do that, you'll want to play another 2-3 times in a row before moving on to another section.
Practicing a section perfectly about 3-4 times per day is the real (scientifically-backed!) way to properly memorize a piece of music.
If you simply press the keys and maybe miss a note or play an incorrect note here and there, your brain will be unable to create the smooth pathways to accurately memorize a song.
Don't overload yourself with practicing! Choose just one section per day, and practice that until you have it down. This may mean you focus on the same section for a few days or weeks in a row.
The goal is to practice the section perfectly 3-4 times per day, and to be able to repeat that any time you practice that section.
5. Add Sections Together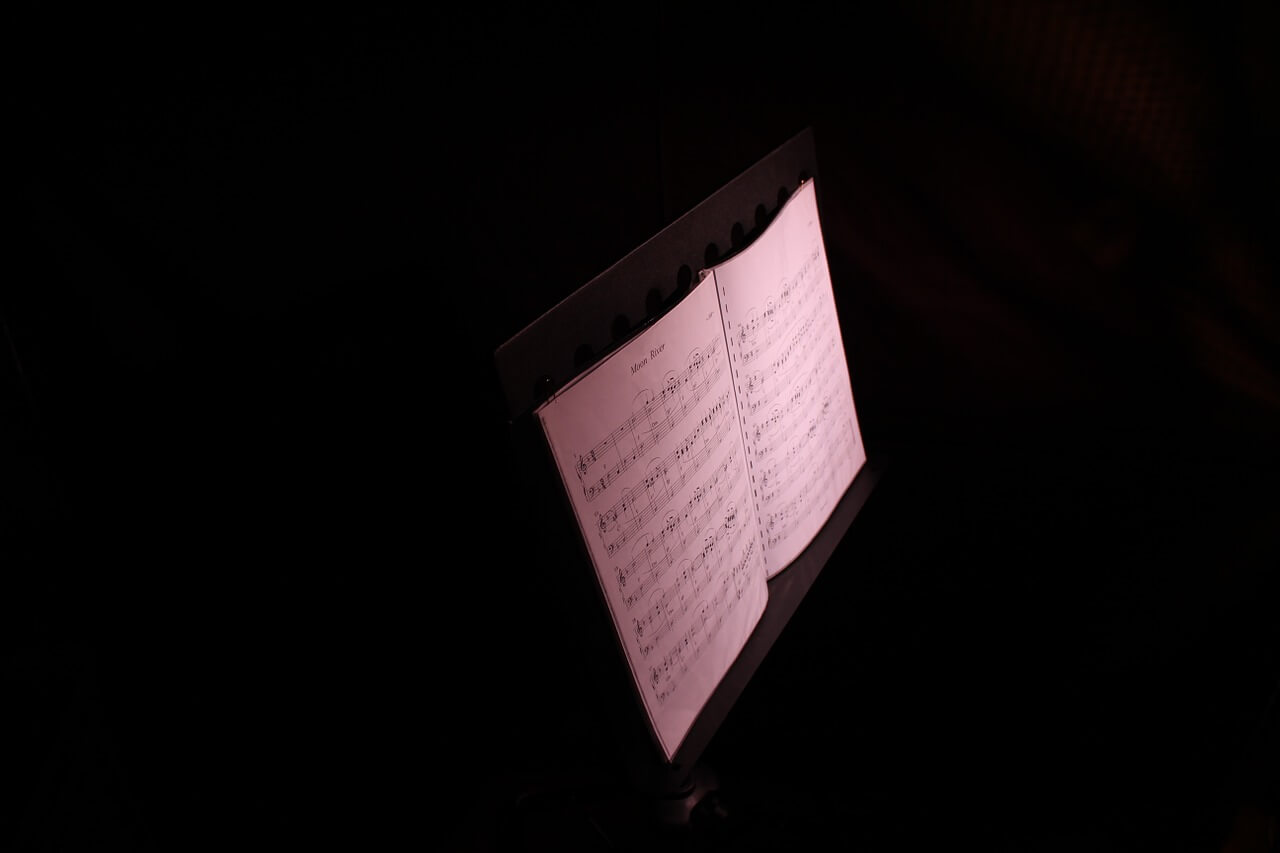 Now that you're able to perfectly play each section individually, it's time to add them together.
This is where the magic happens: All those days of practicing one passage over and over until you got it right have now created a pathway in your brain to quickly recall and easily play it.
Starting from the beginning, slowly play the song, keeping the music in front of you at first to ensure you're at the right section.
Once you've done this a couple of times, it's time to put the music away and make sure you've got it memorized in order.
Conclusion
Learning how to memorize music may not be a quick process, but once you have a system in place, it'll become easier and easier to do!
Practice is, of course, the most important and time-consuming part, but ensuring you're comfortable reading music, remembering intervals, and recognizing patterns will help you memorize your music more quickly and accurately.
Happy playing!