My favorite kind of musical experience is to feel afterward that your heart is filled up and transformed, like it is pumping a whole new kind of blood into your veins. This is what it is to be a fan: curious, open, desiring for connection, to feel like art has chosen you, claimed you as its witness. Carrie Brownstein
Violin Playing And Classical Music
Anyone who is learning to play the violin is conventionally considered as into "classical music" and are mistakenly branded as people who are seriously stuck in this genre forever.
Well, no one can deny the fact that the violin has played a significant part in almost every orchestral music.
In fact, you will likely to hear the violin section playing much of the central elements or melody on a lot of classical orchestra music.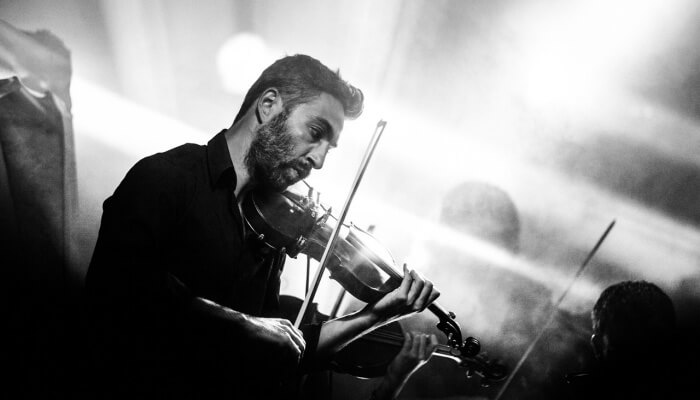 Besides, throughout the entire music history, the violin has not only invaded classical music but folk, and country music as well.
Although much can be said about folk music's influence in the classical genre, the violin also proved to be highly appealing to musicians playing folk music.
Folk musicians even created their own term for the violin as a "fiddle," when it is used to perform folk music.
However, as a string musician or a violin student, it is probably pretty familiar with their knowledge and experience that there are no limits to what an instrument can play.
Modern Meets Classical
In the last few years, the world has witnessed expanding genre of artistic expression.
With musicians searching for different and unique sounds, the trend in violin types changed dramatically along with the way the violin is played.
Many violinists have slowly altered their style and genre to widen the area of violin music.
Classically trained and other experienced musicians have gotten away from the traditional genre and pursued the new style of music playing, which created their own alternative.
Current Trends In Violin Music
Violin playing in different kinds of genre aside from classical has now become a norm in the modern era with new electrifying rock music, jazz, pop, and another genre in the new world music industry.
As a proof that violin playing is not confined by the classical era, here is a list of violinists who made their way beyond the boundaries of traditional playing and are currently influencing the string instrument music arena:
Lindsey Stirling
She is an American violinist, composer, performance artist, and dancer who made a name for herself playing the violin in a variety of music styles.
Watching her will make you realize that a violin can be played from classic to rock or pop and electronic dance music.
Jean-Luc Ponty
French jazz violinist and composer Jean-Luc Ponty is equally fluent in playing an older version of jazz music, bebop, and crossover jazz.
His bebop style features music that has a fast tempo, instrumental virtuosity, complex chord progressions with numerous key changes and rapid chord progressions, as well as a different combination of scales and harmonic structure.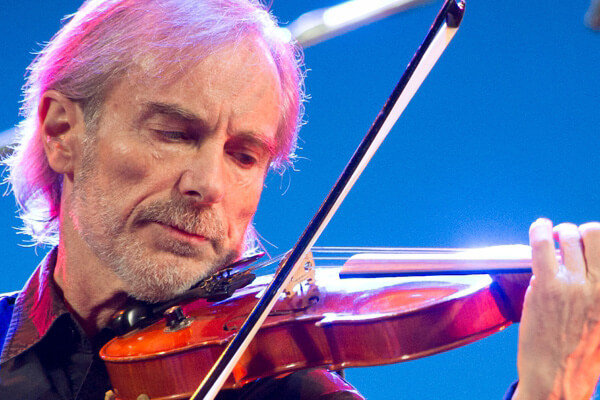 His playing expanded the possibilities of jazz playing with the use of a violin and allowed musicians to explore playing at faster tempos.
His mastery of music made him a pioneer of contemporary music touring alongside Elton John and selling millions of albums worldwide.
Indeed, his inventive violin playing style earns him honors until today.
Stoppard & Ben Lee
Electric violinists Linzi and Ben form the group 'Fuse'.
They both gained international fame by making music with their most luxurious Swarovski Bridge, and 24-carat gold plated violins encrusted with rubies, sapphires, and diamonds.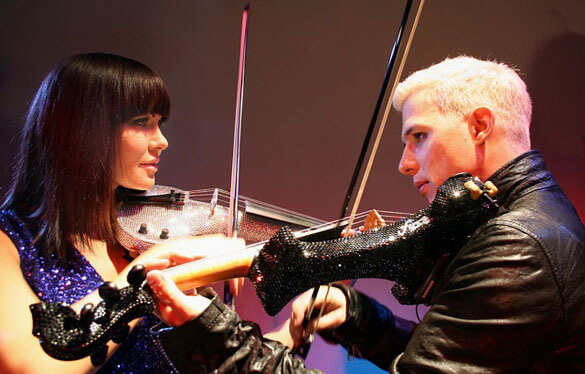 Aside from influencing the modern world with violins encrusted with jewelry, they established a heavy-metal genre of music that can be played with violins.
Well, violin playing is cool, right? Rock on!
Daniel Jang
At this era, who don't know John Legend and Sam Smith?
Yes, they are not directly related to this guy, but their songs made him a YouTube sensational violinist gaining thousands and millions of views.
His YouTube page consists of violin covers of songs by pop singers and modern solo artists.
His music influences many young violin students today as he proves his way that a classical instrument like a violin is an incredible sound-making machine for pop music!
Vitamin String Quartet (VSQ)
A 'string quartet' might sound a bit more like a 'classical phrase' but, this group says more than that.
Vitamin String Quartet, simply VSQ, is a group of musicians known for its pop song and rock band covers.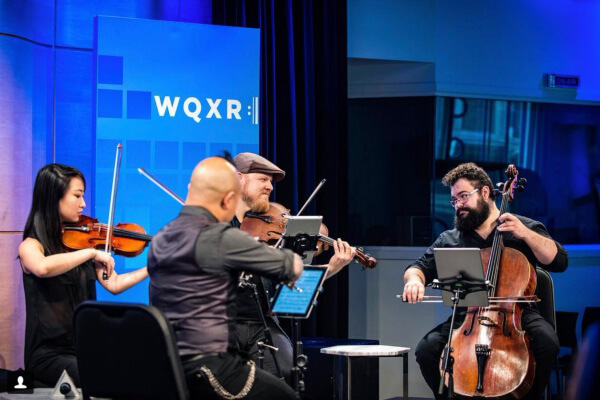 Vitamin String Quartet is a non-traditional group that has received Billboard chartings has amassed sales of 1 million CDs and more than 3 million song downloads.
---
As every violinist can attest, this list could go on, as there are different genres of music one can play.
Moreover, like the human voice, playing in different styles and techniques can help a violinist become a well-rounded one.
The true mission of the violin is to imitate the accents of the human voice, a noble mission that has earned for the violin the glory of being called the king of instruments. Vanessa Mae
Let It Flow!
It may sound complicated to learn, develop, and master all playing styles and genre of violin playing.
And it is not possible to discuss violin playing without mentioning the enormous influence of what the modern or pop culture has exercised over the repertoire of the violin music industry.
The key is to let the old trend or classy music overlap with the new pattern of the modern/popular music.
A unique playing style is one that is not bound by a specific era of playing style or catchy pop tunes.
So, pick up your violin/fiddle and let the music flow!