We know that the violin is a wonderful instrument that brings hours of joy to those that play but, as with most things, there can be downsides to all the things we love most. We take a look at some of the worst things about playing violin.
1.Violinists neck
Fiddlers around the world will unite in their stories of red 'love bite' marks on their neck. Unfortunately, whilst the violin is one of the most romantic of instruments, violinists are not all running around in a fit of passion, the red marks are due to unavoidable chaffing caused by holding the violin.
Some violinists are proud of their battle scars but if they leave you feeling a little embarrassed, keeping you chin rest and clean and germ free will help, as will various lotions and potions on the skin.
2.Sore fingers
Practise, practise and more practise means very sore fingers. The repetitious nature of playing the violin means that the skin on your fingers will inevitably start to feel the strain and before flaky and sore. Some violinists strap tape to their finger to help reduce the pressure but others find that it hinders their playing technique, so just grin and bear it. Wo needs skin on your fingers anyway?
3.Back and neck pains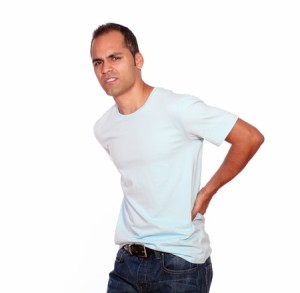 Hours of sitting up very straight and holding a violin will take its toll on the back and neck, with man violinist experiencing some pain throughout their career.
Taking regular breaks during long rehearsals can help and it is important to enjoy a healthy lifestyle and exercise to build up strength.
Getting expert help from a physiotherapist who specialises in music related injuries will give you the right advice to keep you as pain free as possible.
4.Tension
Learning to play violin at the top level can heighten stress levels and create tension throughout the body as you rehearse. Once you have learned to play in the correct position, the tension will ease but you will still be need to look at ways to relax whenever you can. As a violinist, it may be worth investing in a masseuse to take ease those tense muscles now and again.
5.Tendonitis
Tendonitis is an inflammatory condition of the tendon that many string musicians experience, due to the repetitious nature of the way they play. Hands, wrists and shoulders are particularly at risk of developing tendonitis for violinist and it can be extremely painful. A good warm up and lots of stretches throughout rehearsals will help.
6.Broken strings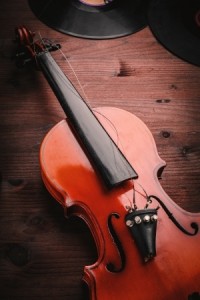 Ahhh, not again! These are words you will hear coming from many a violinists mouth. No matter how much care you take with your strings, you are bound to take a string to the head when they pop loose from the violin.
Broken strings are part of the territory and can are very frustrating as they can really throw you out of your flow.
7.Missing social events
With long rehearsal hours, practising at home and performing at concerts, playing the violin takes up a lot of your personal time, meaning friends often need to take a backseat. Sure, you will be socialising with fellow musicians on a regular basis but if your friend Anna wants to go to the cinema on Friday night, chances are you have to say no.
8.Making a mess with rosin
You make it rehearsal, open your bag and are met with a whole lot of mess. Your fingers, violin and bag with be sticky and greasy for ages, then just when you lose every last trace of rosin mess, it will happen all over again no matter how hard you try to put it away properly. It may not smell so good either, you will definitely have wafts of rosin following you wherever you go!
9.Double, triple and quadruple-stopping
Multiple stops refers to the simultaneous playing of more than one thing at a time. These can be double, triple or quadruple stops and are usually perfumed as written. Whilst you play incredible music, your fingers and bow arm will be crying out loud as you steam flies away from your body as you play. As the phrase goes, 'no pain, no gain ' and you will not want to miss out on all of the accolades you will get by trying to play it safe.
10.Having to alter technique to suit a conductor
You will have had your finger work practised down to a tea from a young age and will probably have your own distinct style. Then along comes a conductor that wants you to change your finger work and perform in a different way, annoying we know.
Despite all of these downsides of playing violin, really they are just very small hindrances to what is a rewarding and inspirational activity, that has far more positives than negatives.