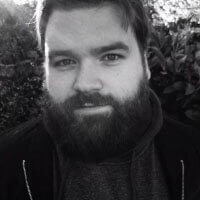 Ben is a writer, musician, and former studio engineer from the UK. His two major passions in life are music and writing, so naturally, he chose a combination of both as his career. Besides writing about instruments, music, and music equipment, he also used to work in recording studios in the East of England. He produced music that has been played on BBC radio and even ran a record label where some of the music he produced was played on MTV.
The self-proclaimed audiophile
As a self-proclaimed audiophile, Ben emerged himself in the world of music from quite an early age. He got a National Diploma in Music Technology and plays several instruments himself. He started working in a photography studio after graduating, but eventually found his way back to the music industry when he started tutoring for a music and mental health organization - Noise Solution.
At around that time he also started to write more professionally. He had been writing for publications in some form or another since he was a teenager, and was always obsessed with telling stories, but at this time he decided to make a career out of it.
Becoming a writer
For the past 5 years, he has been writing full time, covering a lot of topics in two major industries - music and technology. Combining all his experience, skills, and knowledge with his unquestionable writing skills, he produces content that is engaging, informative, and also easy to understand.
Ben still produces some music, but his main focus now is on writing and educating about the topics he is passionate about. He delivers well-researched and on-point reviews and guides on instruments and equipment that he worked with for years - so his readers always get information that is true, unbiased, and usually also gathered from his own first-hand experience.