The 10 best amps for the electric violin are a good place to start if you are searching for an amp for your electric violin. We took most of the work out of shopping for an amplifier for your electric violin.
Choosing an amp for the electric violin is an important process because the amp can easily distort the sound if it is not well-made. There are quite a few options out there for amps for the electric violin.
When you are shopping for an amp you have to be sure that you are shopping for the right amp. In other words you could wind up with an amp that will distort your sound and no matter what you do you will not get a true sound.
Of course feedback is always an issue with the wrong amp. Taking the time to shop around and see what others consumers have to say can be time consuming so we did the legwork for you.
A Few Words About Electric Violins
Electrified violins have been in use since the 1920's primarily for jazz and then later on for rock and roll music. A blues and jazz artist Stuff Smith is credited with using the very first electric violin.
Many electric violins have a solid body instead of the traditional hollow body of an acoustic violin. The electric violin has a rawer sound than an acoustic violin. This raw sound is typically preferred for rock, jazz and a few other genres.
Solid built electric violins have a more minimalistic design to keep the weight of the violin down. Today many electric violins are made from other materials like Kevlar and other lightweight durable materials. A favored material is carbon fiber.
Electric violins are not always reliant on amplifiers, in some cases the violin will have a built in amplifier, however the experts agree to get the rich full tones, it is always best to use an outside amp.
An amp for your electric violin is charged with amplifying the sound of the violin accurately. We looked at several different points when deciding which amps could be listed on the 10 best amps for electric violins.
We considered:
Pricing – budget matters
Reputation
Added value
There is a full range of pricing options that are not necessarily the only indication of a quality product. You can easily find an amp for an electric violin within your budget that is of good quality.
A lot of people think that if they pay more that they get more but the reality is sometimes you pay more just because the company is charging more.
The reputation of any company is established by the consumers that buy the products so we looked at what consumers had to say about the amps because typically most consumers are honest about their purchases.
Added value is a big deal when it comes to choosing an amplifier because added value means that you pay the same money for a better model or a model that offers a little something extra. Added value is not about the amount of money that you spend but about what you get for the money that you spend.
The 10 best amps for the electric violin are listed below with explanations as to what makes them best so that you can use the information to make an informed decision about which amp is best suited to your needs.
You will notice that some amps on the list are "guitar amps" but they can work well with electric violins as well.
Wood Violins Electric Violin Amplifier
Mark Woods created this dedicated amp especially for the electric violin. It features a 2 band equalizer with bass and treble controls.
It has a variable delay for extra control. It has an easy carry handle to make this amp completely portable. It is a great option for both performance and practice.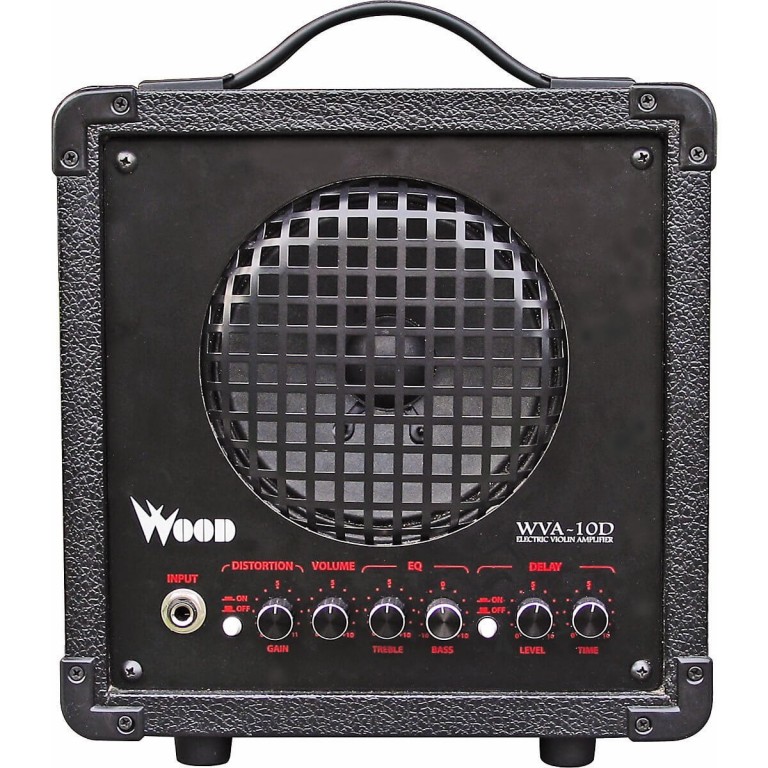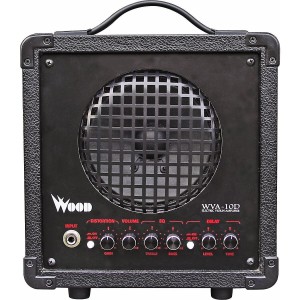 Click Here for Pricing, Pictures and Reviews on Amazon
It's compact size makes it ideal for even the smallest practice areas and venues. The majority of consumers found that this amp fit their purposes perfectly.
Wood Violins Electric Violin Amplifier Regular
This Mark Woods is a little bigger and better than the previous one on this list, of course it is also more expensive.
It offers everything that the lower end model offers and a few extras like a larger equalizer and more controls for more independent sound control.
Fishman Loudbox Mini Amplifier
Fishman is a well-known name when it comes to amplifiers. They offer a wide range of amp choices and are heralded as a dependable brand, they do not disappoint with the Loudbox Mini Amplifier.
This 60 Watts offers one tweeter and one woofer. It has two channels, one for the instrument and one of the microphone.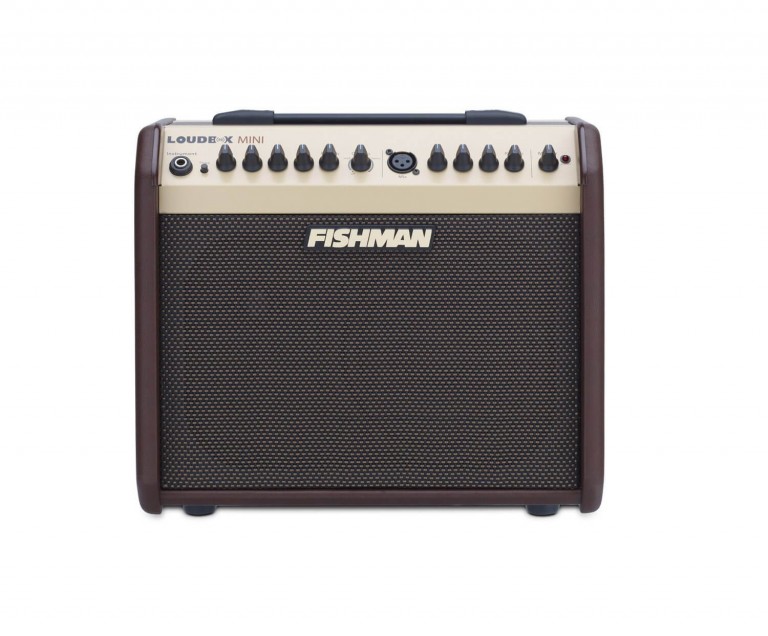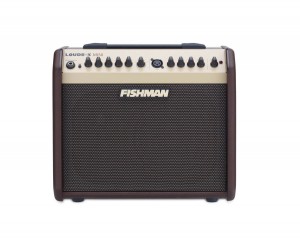 Click Here for Pricing, Pictures and Reviews on Amazon
It offers balanced XLR output and has a feedback fighting switch, it also offers a 3 band equalizer for low tone, mid tone and high tone control. This amplifier received a perfect 5 out of 5 star rating from consumers, that is hard to beat!
Danelectro Honeytone N-10 Guitar Mini Amp
This is a little take along that is great for practice sessions. Of course this little amp is not made for anything more than practice sessions but if you need something that is small and that you can use anywhere this is a great option.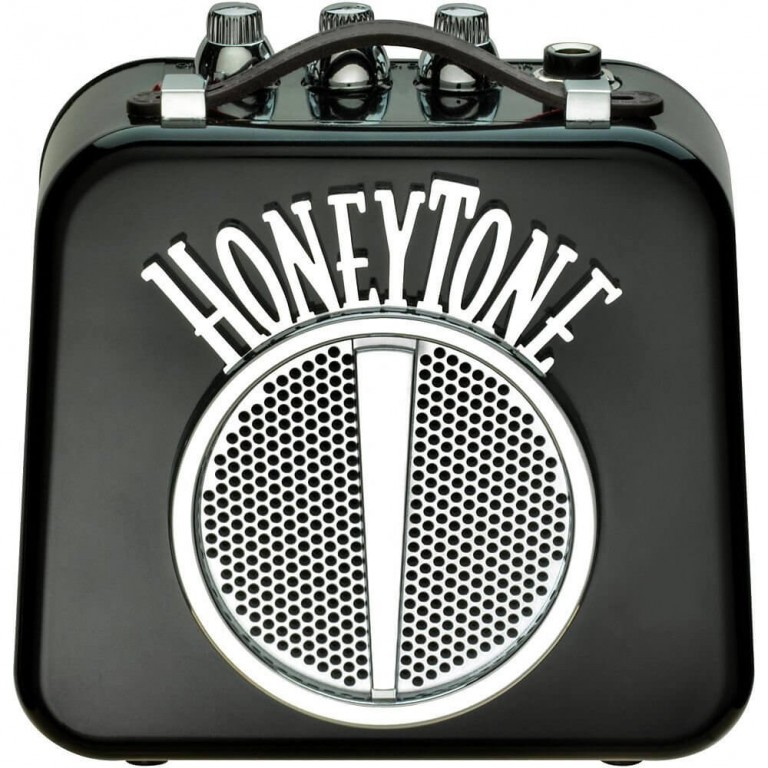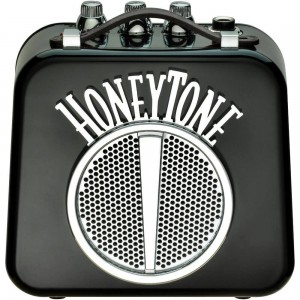 Click Here for Pricing, Pictures and Reviews on Amazon
Honeytone is no stranger to making reliable amps and other musical accessory equipment so although it is small it produces a great sound that can help you to perfect your craft.
Rogue G10 10W 1×5 Guitar Combo Amp
This compact amp is deceptively small based on the amount of sound it puts out. The 2 band equalizer is easy to use. This is a great practice amp that is reasonably priced.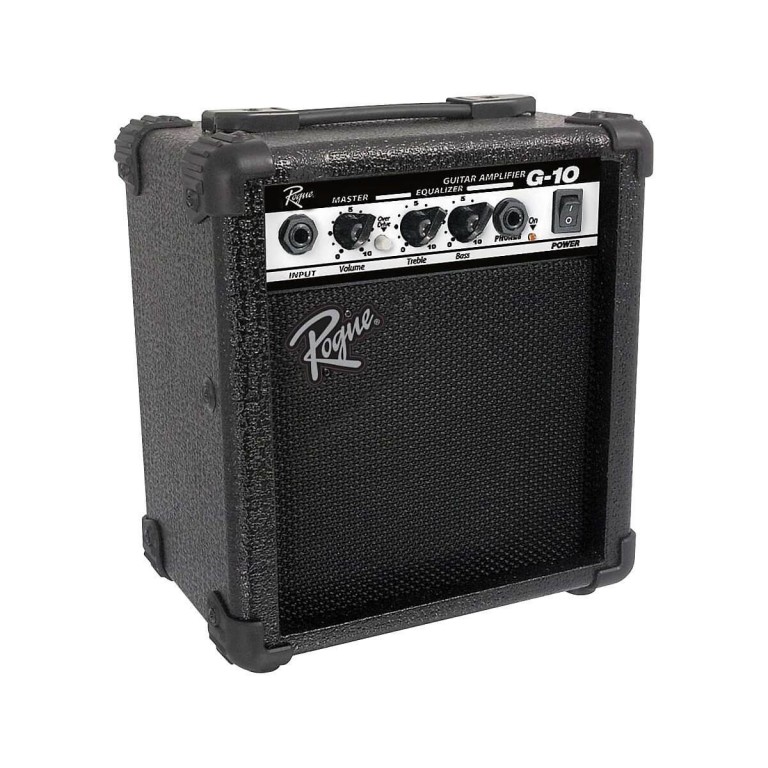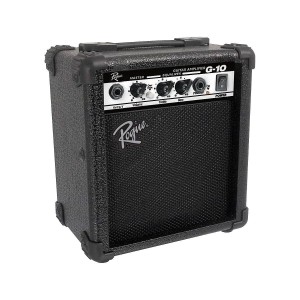 Click Here for Pricing, Pictures and Reviews on Amazon
Tech 21 Trademark 30 Guitar Combo Amplifier
This amp is a great amp for performance purposes. It is large enough yet portable enough for any venue. It offers 30 wats of power. It has a single large sized speaker.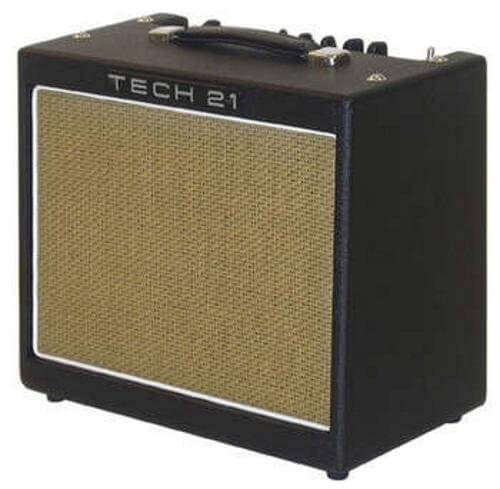 Click Here for Pricing, Pictures and Reviews on Amazon
It offers a 3 band active controller. The Acccutronics 3 spring reveb is of professional quality. It also offers a speaker extension output.
Vox VT20PLUS  Guitar Combo Amplifier
This is listed as a guitar amp but it works wonders with the electric violin as well. This is a tube driven amplifier. The equalizer offers options for bass, middle and treble.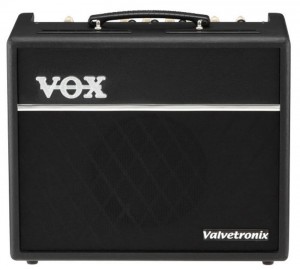 Click Here for Pricing, Pictures and Reviews on Amazon
It has 8 user programs so that players can save customized settings for future use.  There is a power level control that can help users to adjust output.
Monoprice 20-Watt Bass Combo Amplifier
This is an economically priced 20 watt amp that can meet the needs of most users for practice sessions and small venues. It has a 10% distortion.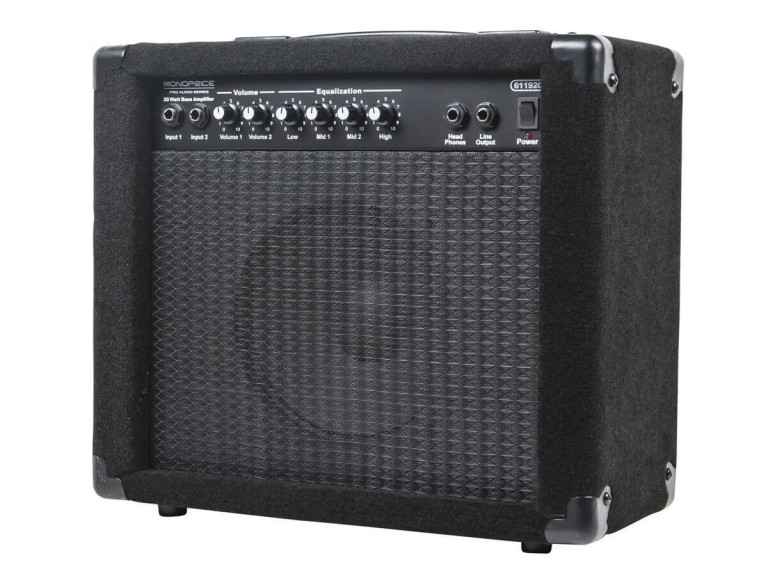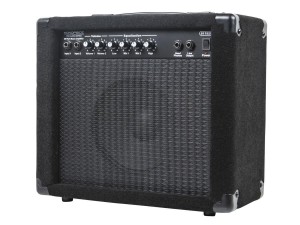 Click Here for Pricing, Pictures and Reviews on Amazon
Marshall MB15 Bass Combo Amp
This is a smaller amp that is great for practice sessions at home. It offers 15 watts of output. It has 2 channels and a variable compressor.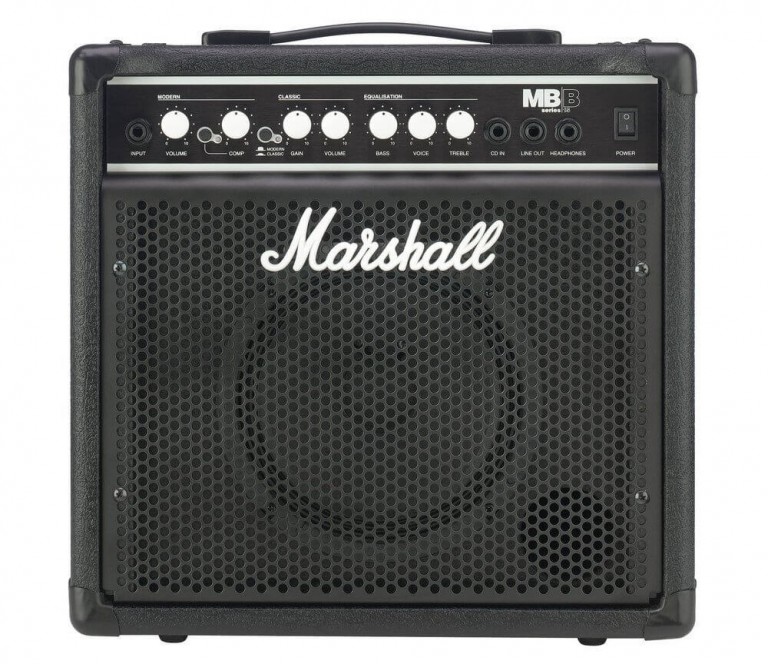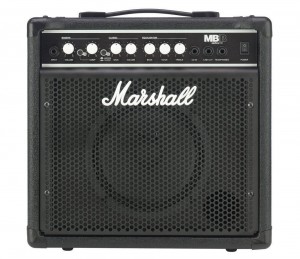 Click Here for Pricing, Pictures and Reviews on Amazon
This is an affordable option that offers great sound. It is a very portable amp which would be great for students to take with them to practice sessions.
Orange Crush Pix CR25BX
This is a solid state 20 watt amp that weighs under 20 pounds. It is ideal for small venues and practice sessions it also falls in the affordable range. This is a highly rated amp by consumers that have purchased it.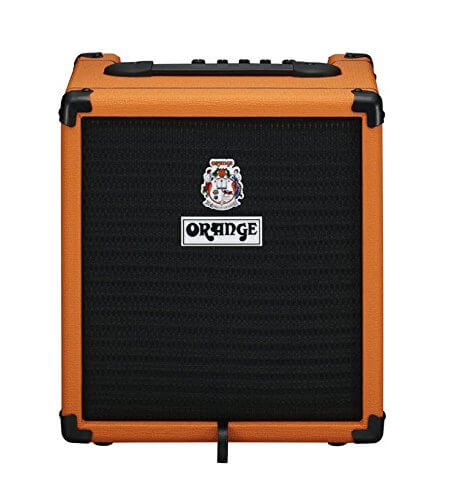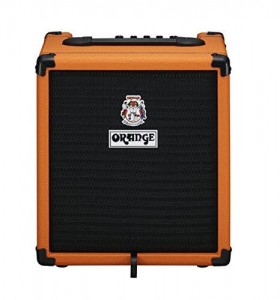 Click Here for Pricing, Pictures and Reviews on Amazon
Conclusion
The electric violin is a great instrument to master and with the right amp you will easily be able to master this instrument and get a sound out of it that you will love and that will please your audience.
Consider any one of these 10 best amps for the electric violin as a potential good choice that will provide you with a great playing experience and give your audience a great sound to listen to.