5 best Knilling violins review can help you to choose the right violin for your skill and comfort level.
Karl Knilling instruments were originally made in Germany and exported to global distributors. The Knilling String Music company was founded in 1922.
Today most of the Knillings are made in Korea or China but they are made under the same stringent guidelines that were set forth with the inception of the company.
Knillings are often associated with student music programs but most people do not realize the amount of work that goes into each Knilling.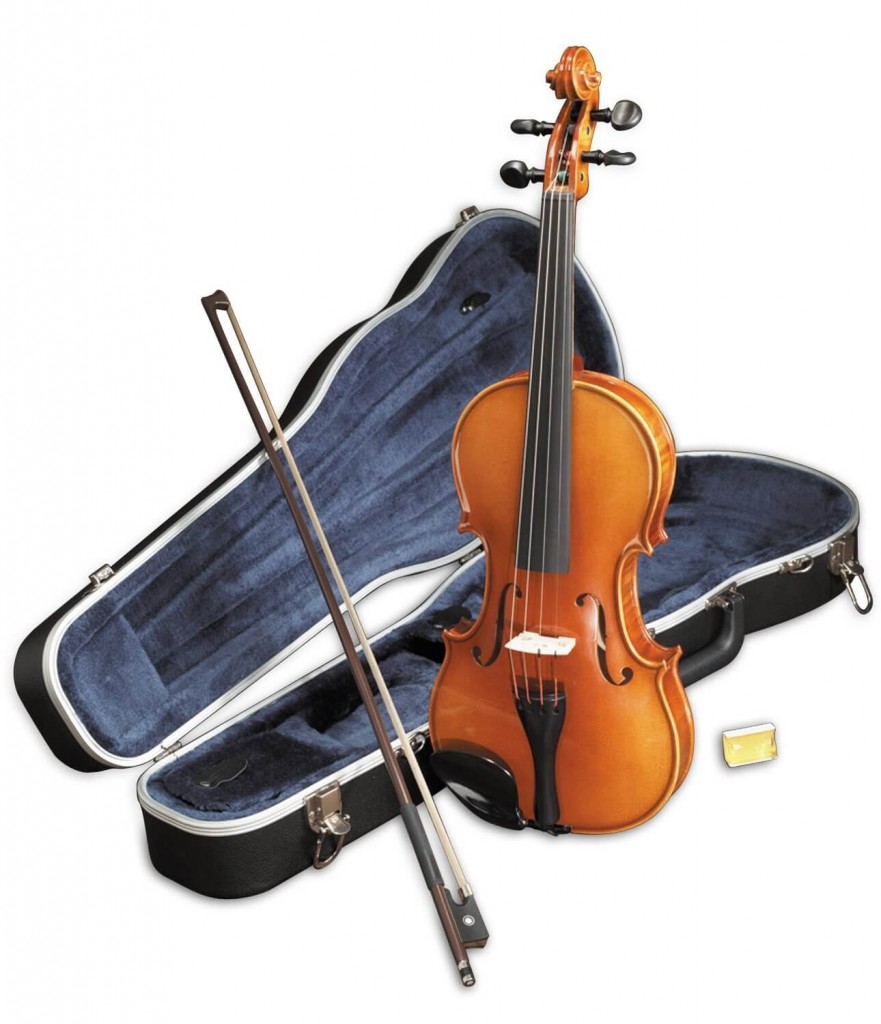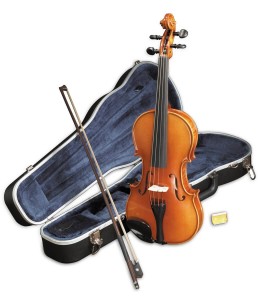 Although the majority of the Knilling violins are factory created, the bridge on every Knilling is hand carved for an exact fit for height and spacing of the strings.
Each bridge is fitted individually because each top is a bit different. Knilling instruments are all made to exceed specifications that have been established by the Music Educators National Knilling Custom 38 Shop Adjustment Conference. Every groove in the bridge is lubricated individually to ensure smooth passage.
Knilling ensures that every bridge is prepared to produce vibrations as they are meant to be. It is not only the bridge that gets special attention. Each peg is individually lubricated and hand fitted.
The pegs are rounded and flush fitted for a nice professional looking finish. The pegs are made from a high end ebony. The pegs are built to last. They are durable and made to prevent shrinkage in the peg hole.
Many students struggle with tuning and using the pegs but Knilling (because they are well known for making student violins) have gone one step further with the pegs and ensure that each peg is well lubricated and will not shrink over time.
The string holes are drilled individually. Steel strings are used on most models but they can easily be replaced with other options if you choose. German made hardware is used on every single Knilling to ensure a precision fit.
Every violin has a patented Buschman tuner to protect the instrument from damage from the tuner and in case the tailpiece is accidentally collapsed.
Most people do not expect the quality that they receive from Knilling because of their affiliation with student music programs and their low cost.
Knilling actually offers a wide range of violins at many different price points. Yes, they are best known for their affordable student kits but they also offer some high end models as well.
They have been creating violins for many years and to say that this company is an expert at manufacturing quality violins would not be a stretch.
Knilling affords everyone an opportunity to own a violin by keeping violins affordable. Of course if you are an experienced player there are plenty of options for you as well.
The quality that is offered at the affordable prices is simply amazing. You can easily pay two to three times more for a violin that will not offer you any more playability.
This affordable well-known violin brand has been producing string instruments long enough to know what works and what does not. They put a great deal of attention into every violin before it ever leaves their hands.
Many people do not consider the Knilling violins as "serious" violins but they could not be more wrong. Just because they are offered at a price point to make them affordable to everyone does not mean that they quality is not there!
Sometimes you can find a great quality instrument at an affordable price like the ones that Knilling Violins have to offer.
They are a great option that have a great reputation for being well-built and offering a remarkable sound for the money.
We choose violins from different price points to determine the best options that would give you the widest price point to choose from.
Here are the 5 best Knilling reviews:
Knilling School Model 4/4 Violin Outfit
This by far is the most popular Knilling model, at least it is the most sold model that Knilling makes. This model offers a spruce top with even grain and a solid maple back that is carved.
It has graduated solid inlaid purfling. Just like very Knilling it offers solid ebony pegs. It has a solid bridge made of maple.

Click Here for Pricing, Pictures and Reviews on Amazon
The synthetic tailpiece has built in tuners for added durability and ease of use. It comes with a shaped case and cover.
The case is fully lined and has a two bow compartment for easy organization. This is a very affordable violin and is ideal for any novice.
Knilling Bucharest Model 4/4 Violin Outfit
This model is made using a Bavarian spruce top that has been well aged and that has an even grain. The seasoned wood offers a great sound.
The solid maple back comes from old growth European maple. It offers a solid construction with inlaid purfling. The entire violin trim, fingerboard, tailpiece, saddle, pegs and nut are all in ebony.


Click Here for Pricing, Pictures and Reviews on Amazon
There are 4 Buschman string adjusters. It comes complete with a thermoplastic case that is has an aluminum valance. The case is fully lined and polished and has a covered accessory compartment.
Included is a Glasser fiberglass bow with an ebonite frog that is fully lined. This model is a little more expensive than the school model but it is largely still very affordable.
Knilling Maestro Model 4/4 Violin Outfit
This model is in line with the Bucharest model. The pricing is similar but this model has a few upgrades which mostly are concerned with appearance.
Of course the pricing is a bit higher because you get a few upgrades. It offers a Spruce top that is even grained and a flamed solid maple back. It is finished in antiquated varnish. It offers a Hillstyle pegs and tailpiece and a Guarneri-style chinrest.


Click Here for Pricing, Pictures and Reviews on Amazon
This model has a German maple bridge and E string adjuster. It offers Pro Arte core strings that are synthetic. It comes complete with a deluxe case and cover that includes 4 bow compartments and 3 accessory sections.
The bow is half lined and made of Brazilwood with a frog made of ebony. The bow is made with horsehair.
Knilling Sinfonia Model 4/4 Violin Outfit
This model offers a maple back, Spruce top and is solid carved. It has the inlaid purfling. It offers a German made bridge made of maple and all trim is made of Ebony including the chin rest.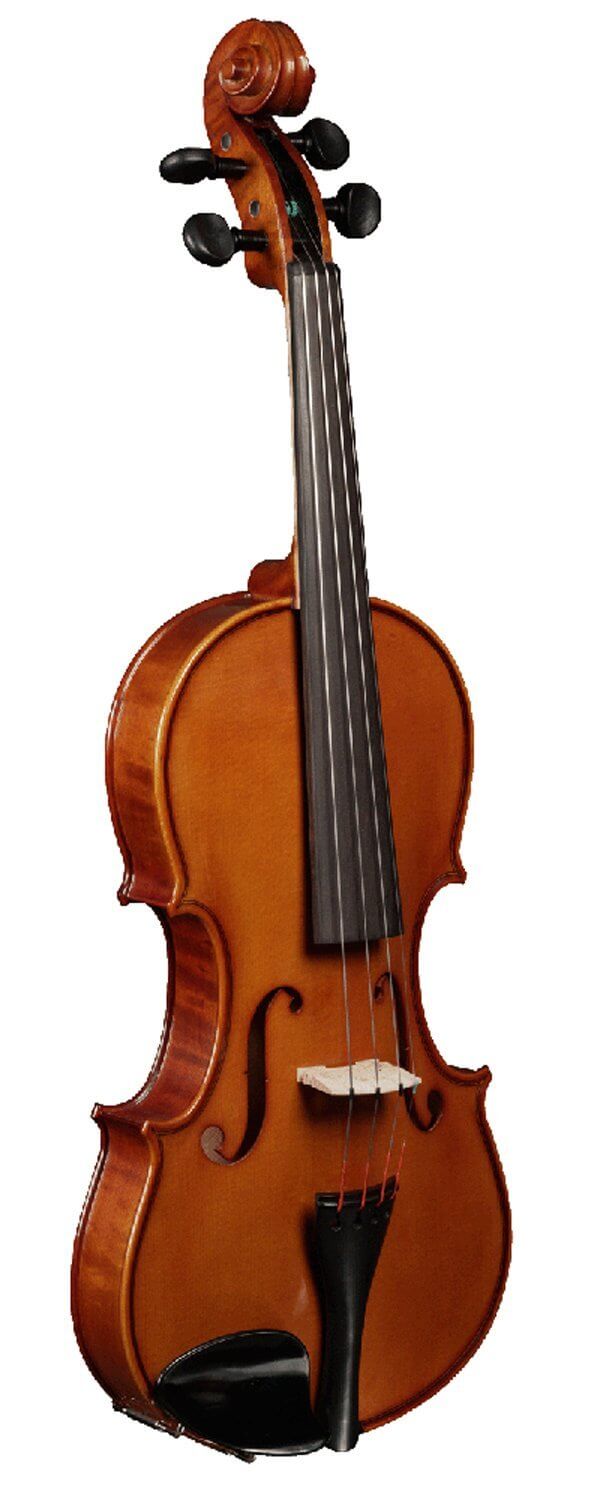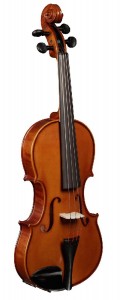 Click Here for Pricing, Pictures and Reviews on Amazon
The violin comes complete with a thermoplastic case that has an aluminum valance with the hardware mounted on the valance. The case is fully lined with an accessory compartment and 2 bow holsters.
Knilling Perfection Violin
Knilling Perfection I Violin Outfit 4/4
This is an affordable option that is made of the same great woods that are used in the higher end models. This model comes complete with a lightweight case that has room for 2 bows and an accessory compartment.
Click Here for Pricing, Pictures and Reviews on Amazon
This model offers the Perfection Pegs that make tuning easy for even the novice. With the Perfection Pegs tuning happens in seconds. This is an excellent choice for the beginner and is a top seller. It comes complete with a natural horse hair bow.
Knilling Perfection II Violin Outfit 4/4
This is a step up from the Perfection I. It offers the perfection pegs that are easy to tune and remain stable so daily tuning become less of a chore.
The pegs are made from durable ebony. The back is German maple and the front is Spruce. This is a durable violin that is a great option for advanced students. The Perfection Pegs are heralded as a great training tool.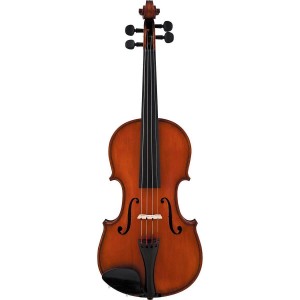 Click Here for Pricing, Pictures and Reviews on Amazon
Typically one of the hardest tasks there is when playing is the time it takes to tune your violin. The Knilling Perfection II Violin makes tuning a breeze which encourages more practice time.
Conclusion
Knilling violins have long been heralded as some of the best teaching instruments there are but little recognition is given to their higher end models because the student models seemingly take up so much of the attention.
When you purchase a Knilling violin you know that you are buying an instrument that comes from a company with a long history of creating reliable, beautiful instruments that have an excellent sound and are that are durable.
Whether you choose one of the advanced student models or even a child's practice model you can rest assured that you are getting an instrument that has years and years of craftsmanship behind it.
The 5 best Knilling Violins reviews can help you to make an informed decision and ensure that you find an instrument that you will love.