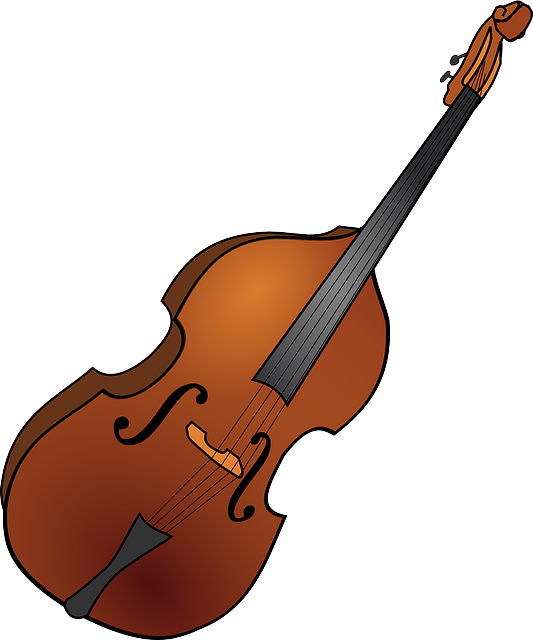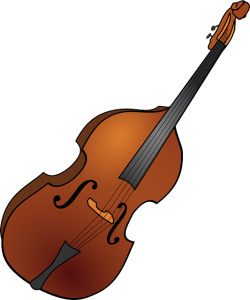 Strings are a very important part of the viola and are integral in producing an excellent sound. Many beginner or intermediate instruments can be greatly improved with a set of quality strings.
Each brand of string will bring out different qualities in your instrument and many people like to mix and match string sets.
Experimenting can get pretty expensive, but if you are a serious enough player you will want to find the right fit for your instrument and playing style.
Viola and violin strings generally come in loop and ball variety: make sure you know which type you need to fit your tailpiece before making a purchase. Ball-end strings work with a fine tuner with two prongs, while loop-end strings work with one or two prong fine tuners.
With violas, you must also be aware of how long your instrument is before making a selection. Since violas are not standardized in size, they range in length from 15.5" to 16.5", or even larger.
Thus, you will want to make sure that the strings you put on your instrument are suited for it, or you will sacrifice tone and volume. If you are unsure of the length of your instrument, this is a simple guide for how to measure your viola: https://www.wikihow.com/Measure-the-Body-Size-of-a-Violin,-Fiddle,-Viola,-Cello-or-Upright-Bass.
There are many different types of viola strings, though the most popular brands are Pirastro, Thomastik-Infeld, and D'Addario, though Larsen is an old standard and Warchal has been gaining popularity as of late.
The materials used in a string can greatly affect its tone. Typically, viola strings are either all-metal or are wound metal over a core. Cores are usually made out of animal gut (the traditional material for strings for instruments in the violin family) or synthetic materials. Metal strings tend to have a loud and bright sound, while gut and synthetic strings are richer in tone.
Strings also come in many different gauges, or widths. The gauge of a string can also drastically impact its sound, so this is also something you may want to experiment with on your own instrument.
Thicker strings require more tension, which can produce more volume and a fuller sound; however, they often have a slower response.
Thinner strings generally have a faster response and a more focused sound, but do not pack the same punch. Most standard string sets will come with medium gauge strings.
Don't be overwhelmed by the amount of viola strings out there. This guide outlines the top ten string sets, picked based on quality and affordability.
1. Thomastik-Infeld – Dominant
The Thomastik-Infeld Dominant line of strings was the first strings manufactured with a synthetic perlon or nylon core. With these strings, the Austrian company created the standard against which all other synthetic strings are measured.
Though they have risen in price in the last few years, Dominants are still the choice string for many professionals and students, violists, violinists, cellists, and bassists alike.
With its multi-strand synthetic core, Dominant viola strings are both flexible and stable, easily maintaining pitch while giving a warm tone. Some complexity of the tone is lost with a synthetic core, but Dominants more than make up for this with longevity of life.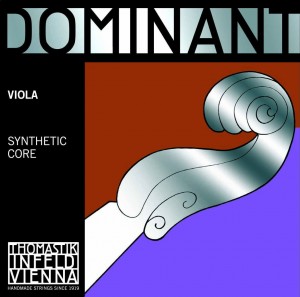 For violas, Dominants come in 6 different lengths: for 13" all the way up to 17". The 141 size is the most common and will fit most full-size violas (15" to 16 1/3"). They are offered in light (weich), medium (mittel), and heavy (stark) gauges.
2. Thomastik-Infeld – Spirocore
Popular with many professionals and students alike, the steel-core Thomastik-Infeld Spirocore strings are a very responsive string. Spirocores are both brilliant and powerful, and this combination of brilliance and power can really bring out the lower end of the viola.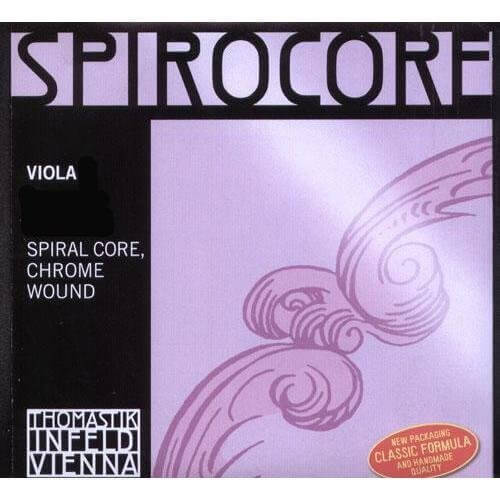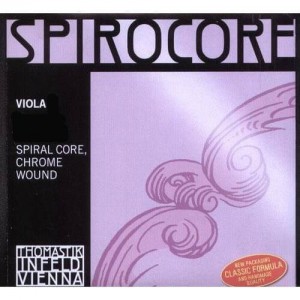 If you are interested in trying out single strings, the Spirocore Tungsten C-string is a very popular choice.
Spirocores come in light, medium, and heavy gauges.
3. Pirastro – Evah Pirazzi
Favoured by famous instrumentalists like Joshua Bell (violin) and Kristina Fialová (viola), Pirastro's Evah Pirazzi strings are a very popular choice for soloists.
Like the Thomastik-Infeld Dominants, Evah Pirazzi strings are made out of a synthetic multifilament core wound in metal. The A-string is available in steel-wound or aluminum-wound, which has a warmer sound.
The German-made Evah Pirazzi strings are popular because not only do they have a complex and warm tone, but excellent projection and dynamic responsiveness as well.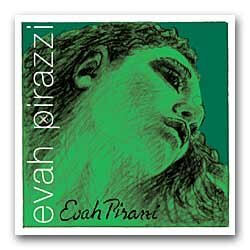 Recently, Pirastro has released the Evah Pirazzi Gold viola strings, which have an even shorter break-in period than their predecessors. For a bit more money, the Gold line offers a more balanced sound as well as greater power and projection.
Both lines are available in soft, medium, and strong gauges.
4. Pirastro – Obligato
Made from the same core material of the Evah Pirazzi and Evah Pirazzi Gold string lines, the Pirastro Obligato offers the same stability for fluctuations in temperature and humidity with a more brilliant tone.
Some find that the Obligato has less complexity than the premium-quality Pirazzis, but the responsiveness can be different from instrument to instrument.
Due to their nature, violas can often sound very dark, so the Obligato strings can be a good option to mitigate some of that darkness.
Obligato strings are available in soft, medium, and strong gauges.
5. Pirastro – Passione
With the Passione line, Pirastro has stabilized the gut core to resist fluctuations in temperature and humidity while preserving the complexity of the tone.
The sheep gut core of Passione strings is manufactured and wound in aluminum by hand. Many performers prefer the traditional response of the gut core, but are frustrated by the lack of stability in many gut strings, but the Passione line makes up for that.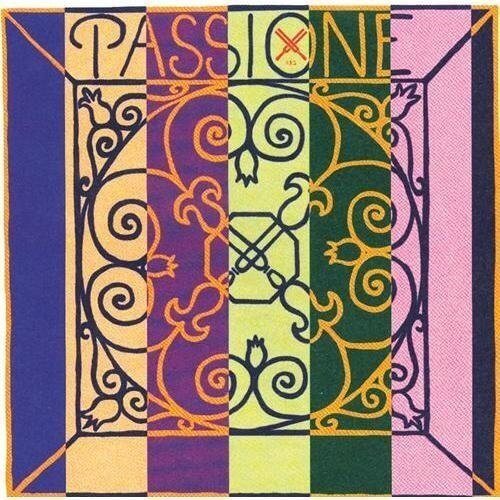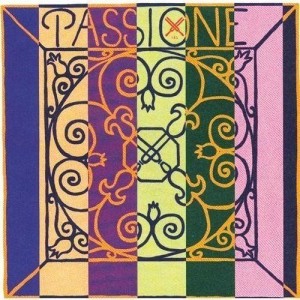 These strings can produce a more complex overtone spectrum, allowing for the artist to explore various tones without losing any power. It's no wonder why the distinguished violists Robin Ashwell, Emile Cantor, and Geneviève Strosser prefer Passione strings!
6. Larsen
This list of the best viola strings wouldn't be complete without mentioning Larsen. Also with a steel core, Larsen strings are darker in tone than Dominants and boast a large and powerful sound. Though perhaps not as complex as other synthetic core strings, Larsen strings still have a great quality for a moderate price.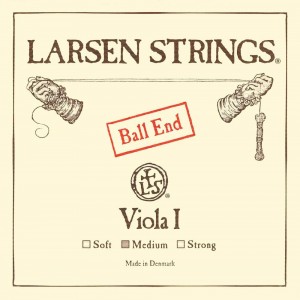 The Larsen viola A has become a standard for viola set-ups. A common mixed set is the Thomastik-Infeld Spirocore or Dominant C and G-strings with Larsen D and A-strings, though buying single strings can get quite expensive.
Larsen strings also come in three gauges: heavy, medium, and light.
7. Prim
Prim viola strings are relatively inexpensive, making them a good choice for beginners or hobbyists. Though low in price, they still have good quality.
With a steel core, Swedish-made Prim strings are bright and edgy in tone, making them great for popular and folk styles of playing.
Prim strings come in three gauges: heavy, medium, and light.
8. D'Addario – Helicore
Growing in popularity, D'Addario's Helicore line is a steel string that has a bright and warm sound. Made in the United States, Helicore strings are great for beginners and students because they have a clear tone and quick response. For their high quality, they are on the higher end of the inexpensive strings sets featured in this list.
The only thing that Helicore strings lack is a lot of power and complexity, but they have found a professional market where these features are not as important: popular music.
Helicore strings are often used to great success on electric instruments. There is even a new 5-string set with a low C-string packaged specifically for 5-string electric violins (or a violin/viola hybrid).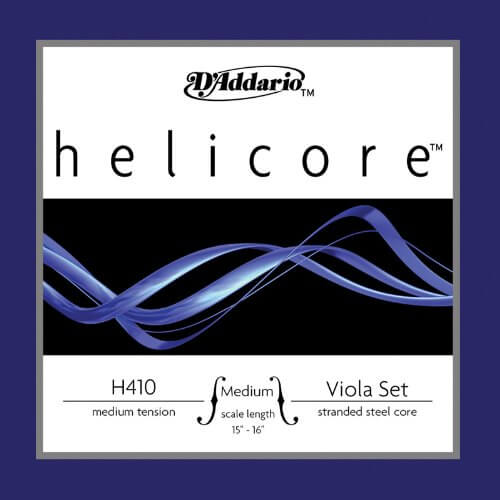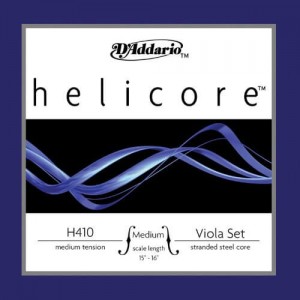 D'Addario's Helicore has different sizing options than other strings, offering their strings in four lengths. The most common lengths purchased are the Medium Scale and Long Scale, which are 15" to 15 ¾" and 16" to 16 ½" respectively. Make sure you know the length of your instrument before making a purchase.
Helicore strings are available in heavy, medium, and light gauges.
9. Jargar
Like D'Addario's Helicore strings, Jargar strings have a relatively warm tone for a metal string. Over the years, Jargar has built a reputation of clarity, tone, and quality, all for a reasonable price.
Jargars have several advantages over Helicore strings. First, they have a more powerful sound as well as more dynamic capabilities. Second, their silver-wound G and C strings have an unusual warmth and depth.
Finally, they play very well with others—literally! Jargars can be mixed and matched and combined with other brands to produce new sound combinations to best suit your instrument.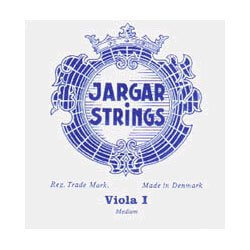 Jargar strings come in three gauges, heavy (forte), medium, and light (dolce).
10. Warchal – Brilliant
Relatively new to the scene, Warchal is shaking things up with their low-tension synthetic-core strings. Their Brilliant line is extremely responsive and has a great tone that rivals an Evah Pirazzi string—for a fraction of the cost. We can't wait to see what they come out with next!
Note that Warchal Brilliant strings come in two lengths, small and large, and that these lengths are sometimes based on the vibrating length of the string, not the length of the back. Make sure you know which set you're buying!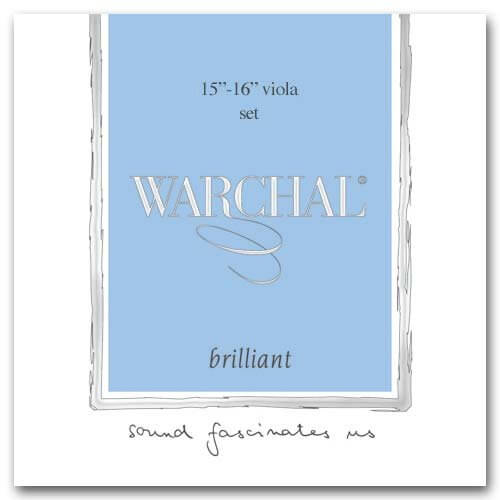 There you have it: our Top-10 List of viola string sets. We say "our" list because it's highly likely that someone else's list would look quite different than ours! Is there anything that you would add? More importantly, are there any new strings that you want to try out?