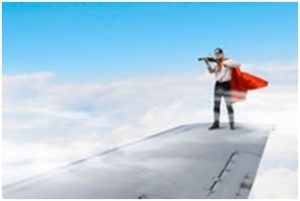 January 2016 started with some pretty unfriendly travel experiences for at least 2 classical musicians that had planned on flying with their instruments.
Cellist Nathan Chan was recently booked on a flight with American Airlines from Vancouver to New York through Toronto, and WestJet was handling the first part of his flight.
Although he had purchased a ticket for himself and one for his cello, when he got to the WestJet flight, they told him that he couldn't bring his cello on board the plane; even though had had already paid for the ticket.