Buying a drum kit can be a daunting task for anyone who is new to the process. This article will serve to teach you absolutely everything you need to know.
It will equip you with the knowledge you need when you walk into the music store and the salesman asks what you want.
You will learn the subtle differences between different drum shell designs, what hardware to aim for, which cymbals will suit your needs and how different drum heads will affect the drum sound.
Drum layout
It is important to first know how your drum kit should look. The picture below will show you what a general drum set up will look like: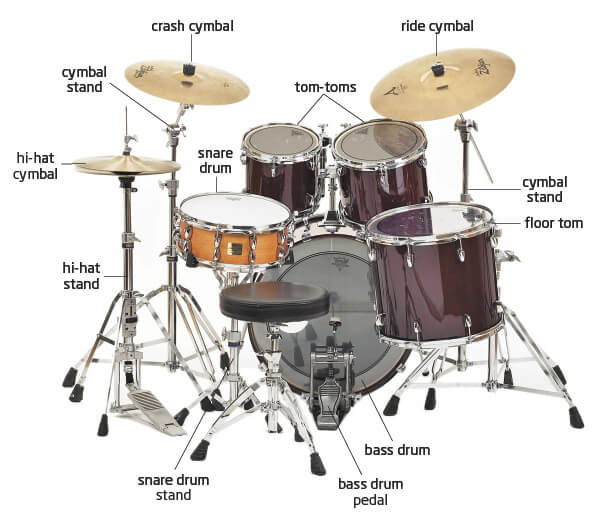 Shells
The actual drum parts of a drum kit (snare drum, bass drum and toms) are called shells.
Different shells are made from different woods and the sound of the drums is heavily distinguished by what wood it is made of.
It is up to you to choose what wood you want that will suit your style of playing.
The several types of wood are as follows:
Birch – Birch drums are loud. Birch is a hard, dense wood which contributes to its loudness and makes for a brighter sounding kit.
Maple – Maple is very plentiful and commonly used for drum shells. It is very versatile and works well with all styles of music.
Mahogany – Mahogany has a lot of low end power. This means your drums will give a 'THUMP' when you hit them.
Poplar – Poplar is present in a lot of cheaper drum kits. The sound quality produced will not be as good as the other woods.
If you are a beginner and don't yet have a specific style to cater to, then maple shells would be the safest option to get.
The next aspect of the shells that you need to take into consideration is the sizes. Drum shells come in varied sizes.
The bigger the shell, the deeper it will sound.
Drummers generally categorize the drums by the diameter size in inches. Most snare drums will be 14 inches.
The tom sizes are based on the preferences of the drummer. The bass drums are usually the biggest drum in the setup.
Here is a drum kit where the shell sizes are 12", 13", 16" for the toms, 22" for the kick drum and 14" for the snare: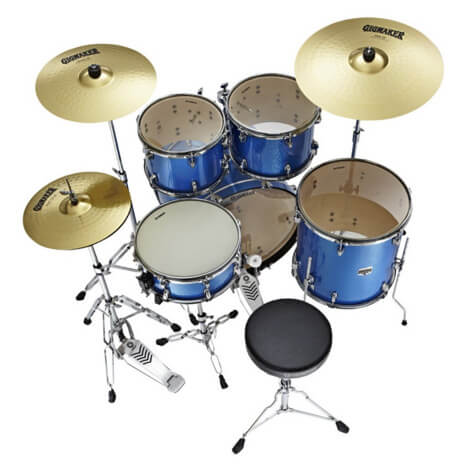 This setup is advised for beginners as the larger sizes make it easier to hit the drums without missing.
It is also a good setup for rock music as the larger sizes produce a bigger sound.
Here is a kit where the shell sizes are 10", 12", 14" for the toms, 20" for the kick drum and 14" for the snare: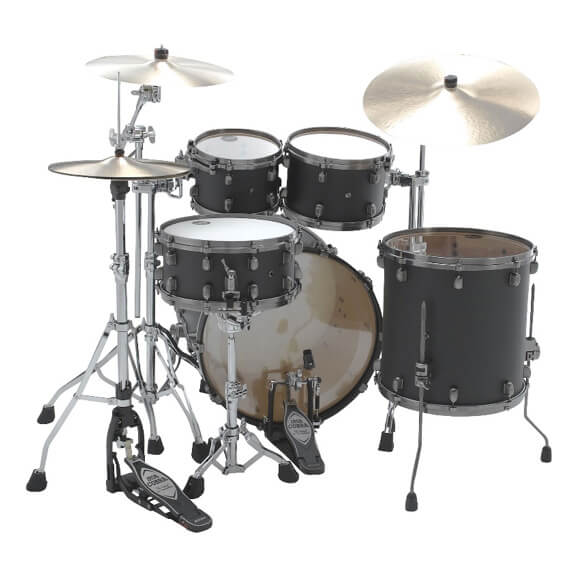 This is known as a 'fusion' setup. The toms will have a higher pitch and the smaller sizes will make them easier to move around to get a comfortable setup.
Here is a kit where the shell sizes are 10", 13" for the toms, 16" for the kick drum and 13" for the snare: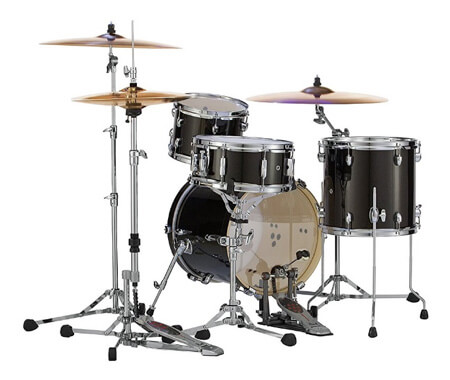 This is known as a 'club' kit. The small drum sizes make it easy to carry around for gigs.
Most jazz players use small kits as the high-pitched drums suit the style.
It is still possible to get a low beefy sound from a club kit though!
Hardware
Drum hardware refers to the parts of the drum kit that are used to position the drums.
This includes stands for the cymbals and tom mounts. Pedals also fall under the hardware category.
It is important to have good hardware as it will last longer and make you more comfortable as you play.
Cheaper hardware will not be as sturdy and will make your cymbals move around.
You will need to have cymbal stands and a hi-hat stand. These stands will either be single or double-braced.
A single-braced stand looks like this: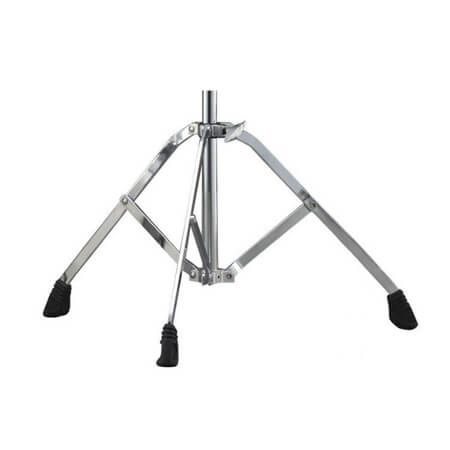 A double-braced stand looks like this:
Double-braced stands will give more support from the bottom of the stand which in turn will make it feel very sturdy.
The next pieces of hardware to look out for are pedals. The ones that you will start out with will be the kick drum pedal and the hi-hat pedal.
The hi-hat pedal will be attached to a hi-hat stand. You will get pedals with no base underneath and pedals that have a base.
Pedals with no base will look like this:
Pedals with a base look like this: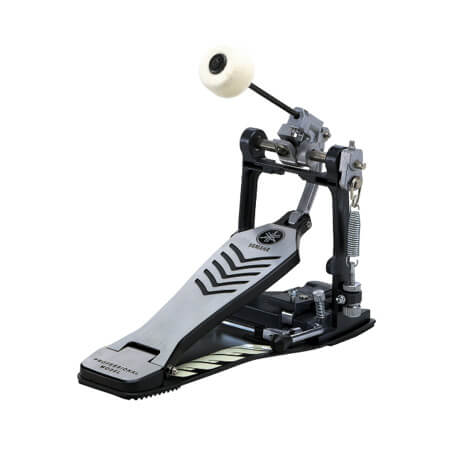 The kick pedal with a base will feel much sturdier than one without a base.
The kit that you buy will likely come with stands to mount the toms, either on the kick drum or the cymbal stands.
Getting good hardware at the start is important because you may get a new kit in the future and keep the hardware that you already have.
Cymbals
Cymbals are essential to any drum setup. You'll want to find cymbals that fit the style of music you play.
Cymbals have different qualities to them and each cymbal will sound different.
A general drum setup will have crash cymbals, a ride cymbal and hi-hats.
Crash cymbals on a drum kit look like this: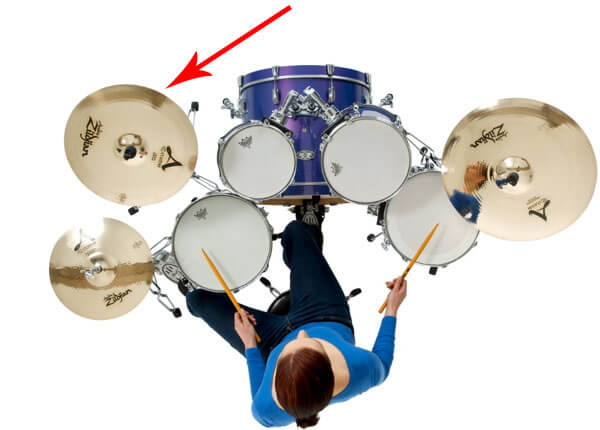 Crash cymbals range from 14" to 20". It will be beneficial to buy two for your drum kit as having one on each side of the kit will make it easier to play the crash sound whenever you need to.
Ride cymbals look like this: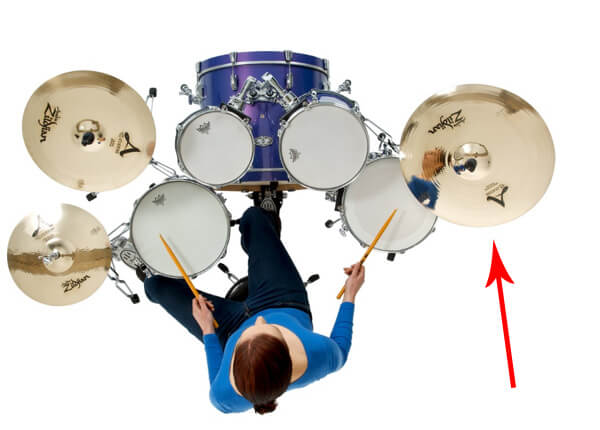 Ride cymbals are generally bigger. They range from 20" to 24". Most drum setups will have one ride cymbal.
Hi-hats look like this: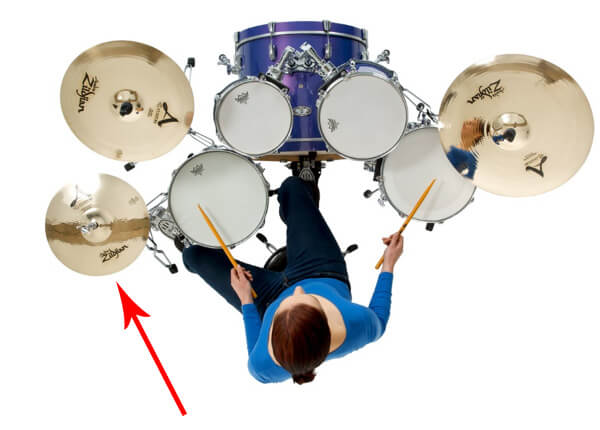 The hi-hats are arguably the most important cymbals on the kit. So, it is important to prioritize getting it over the other cymbals.
Drum heads
The membranes over the drum shells are referred to as drum heads. All drum kits will come with stock heads.
These stock heads will sound perfectly fine if you are buying your very first drum kit.
It is an option, though, to buy better quality drum heads. These will make the drums sound much better if you tune them properly.
You can get someone from your local music store to tune them.
Companies
When buying your first kit, it will be good to know what drum manufacturing companies to look out for.
Everyone has personal preference, but there are certain companies that are well-established and known for being good at manufacturing specific things.
As a first-time buyer, narrowing your choice down to specific companies will make the process easier and will assure you a quality purchase.
The companies to look out for drums are:
Yamaha
Pearl
Tama
DW
Mapex
Sonor
Gretsch
For more companies, please check our buying guide that discusses some of the best drum set brands available on the market.
The companies to look out for cymbals are:
Meinl
Sabian
Zildjian
Paiste
Each of these different companies produce instruments that range from beginner level up to professional level.
You are assured superior quality from them.
Drum kit options
When you go into a music store, you will see that there will be different drum kit bundles.
Some kits will have cymbals and hardware that come with the purchase and some kits will just have the shells.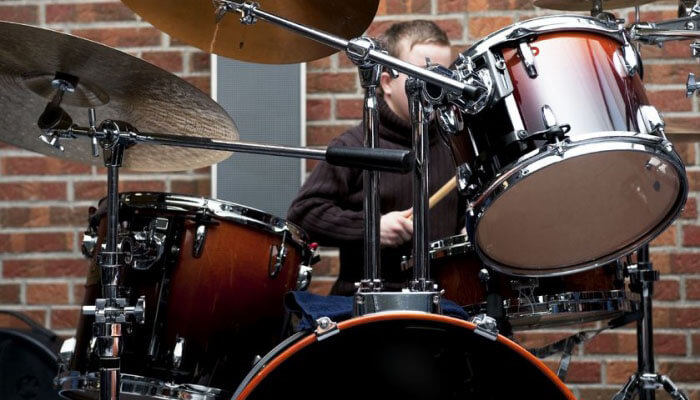 It is up to you to determine what the best value for money will be.
The one general rule to follow is to spend money on decent cymbals.
Most drum kits that come with cymbals will generally come with cheap cymbals that don't sound great.
So, it will be very beneficial to buy high quality cymbals.
You will be able to change the sound of your drums with different tuning options, but you won't be able to change the sound of your cymbals.
Cheaper kit bundles will come with cheap hardware. Therefore, it is important to stick to the drum manufacturers mentioned above.
It will assure that the drums and the hardware will be of high quality.
Summing up
If you take everything above into consideration, it will make the process of choosing a kit much easier.
It is important to ask around. Opinions are valuable when purchasing a musical instrument.
Your local drum guy at the music store will know a lot and will try his best to help you.
You can also read our latest article where we review some of the best beginner drum kits available on the market.
It is important to take your time in the process as buying a drum kit is a big decision and can be costly.
You should look for a deal that you can't refuse. Your drum kit will become part of you and be an outlet for your creativity.
Happy drumming!