Have you considered whether Square Trade Year musical instruments protection is worth buying? If you are like most people you likely have not even considered whether you should get a protection plan for your instrument.
We are going to introduce you to the Square Trade musical instruments protection option and help you to decide whether this is something that is right for you.
Most people do not consider musical instrument protection unless they are in the music store and the sales clerk pushes to sell it.
When you think about it, it actually makes perfect sense to buy protection for your instrument given the amount of stress that it is typically under.
Instruments travel with you from home to lessons and from lessons to the stage so there are plenty of opportunities for something to go wrong.
Of course nothing in life is free so you do have to pay a premium for this protection but if you could pay the premium than have peace of mind knowing that if something was to happen to your instrument you could get a new one for just about free it may be worth it.
Square Trade offers different protection plans for instruments. Those that have heard of Square Trade are under the common misperception that the plans are only meant for electric instruments!
The plans from Square Trade are also available for other electronics as well.
What is Square Trade?
The best place to start determining if Square Trade is for you is from the beginning. Square Trade started as an online mediator for disputed purchases in 1999.
They developed an online tool that would allow disputes between buyers and sellers in marketplaces like Amazon and other big retailers.
By 2001 Square Trade had raised over 15 million dollars in investment revenue and by 2006 they expanded their services from simple mediation to warranty protection plans for electronics both on and off line.
By 2006 Square Trade was listed as one of the top 100 websites by PC Magazine and became one of the largest venture capital investments of the year.
Square Trade is headquartered in San Francisco CA but they are an international company with offices located in Finland and the UK with plans for offices in Asia.
What Do They Offer?
Square Trade offers protection plans for electronics that pick up where the manufacturer's warranty leaves off.  They offer several different levels of coverage options and several different terms.
Here are some of the things that you can opt for:
Accidental drops
Spills
Failures from normal use
Power failures
Button failures
How many times have you accidentally dropped your instrument or banged it while passing through a doorway?
Most times the instrument survives but other times you wind up with some damage. Square Trade covers accidental bumps and falls when you elect the additional coverage.
This can be one of the best ways to protect your instrument from unexpected damage.
Sometimes no matter how cautious you are drinks get knocked over. These spills can wreak havoc on your electric instrument and render it useless.
Square Trade will also cover damage from spills. It can be very difficult to find protection for spills.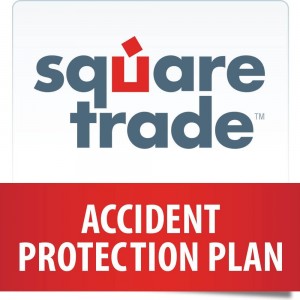 Click Here for Pricing, Pictures and Reviews on Amazon
Sometimes you do nothing wrong at all and your instrument just stops working. There is no indication as to why the instrument just stops working, sometimes it just does.
Having some protection against mysterious mechanical failure can really work to your advantage.
Other times your just cannot turn your instrument on. You either lose power for whatever reason or your power switch fails.
It is frustrating and can be expensive to fix so it is nice to have a plan in place that will cover the cost of it all without having to worry about paying a deductible.
Switches and buttons often go out through no fault of your own, having the ability to have them repaired without any cost to you can be a great benefit.
What Does Square Trade Not Cover?
To get the whole picture you should know that there are a few things that are not covered under the Square Trade protection plans. Coverage exclusions are as follows:
Preexisting defects
Parts that are not original
Software defects
Commercially used items
Parts that are expendable items
If you buy a used electronic instrument and it is already damaged Square Trade will not cover repairs.
They also will not cover parts, components and accessories that are not a "normal" part of the instrument. If the components are not original, they are not covered.
If a component causes damage to the instrument, the damage will not be covered.
Software issues are also not covered. If you plan on your using your electronic instrument for full time commercial endeavors and it becomes damaged Square Trade will not cover the damage.
Expendable items are not covered. Expendable items are items that are typically easily replaced like a bulb.
Things that normally have to be replace from use are not covered. Your plan will outline in detail what parts are covered and what parts are not covered.
You also have to be sure to elect the ADH coverage to ensure that you are covered for accidental drops.
The Benefits
One of the biggest benefits of opting in for a Square Trade plan is that you do not have to pay anything out of pocket once you pay you premium.
Many plans require that you pay a deductible for repairs. In some cases, the deductible can be really steep.
You also never have to pay shipping costs back and forth if you have to ship your instrument for repairs to an authorized Four Square technician.
Square Trade is committed to keeping their prices low which makes their prices very competitive for protection when you compare to other companies that offer the same services.
Four Square has been very highly rated by users that have purchased the plans and needed repairs or replacements.
They are known for being highly responsive and for really being helpful when something happens.
Many users have found that Square Trades plans are more comprehensive and less expensive than most manufacturer's extended warranty options.
In most cases the manufacturers warranties can be as much as 48% more costly. The savings can be huge.
With Square Trade unlike other protection plans you never have to pay for parts, labor or shipping of covered items. There are no deductibles to contend with.
You do not have to worry about any out of pocket expense other than paying for the protection plan. It is an easy way to ensure that you can always keep your instrument ready to play.
Understanding the Plans
Most of the plans are pretty straight forward and easy to understand. The plans are offered in simple language and if you have any questions the helpful staff can be contacted either via email or the toll free number.
To secure a plan all you have to do is evaluate the plans and choose the one that will work best for your needs.
It is strongly suggested that before you purchase a manufacturers extended warranty that you take a look at what Square Trade has to offer.
Most people choose the 2-year plan which kicks in after the manufacturer's warranty ends. It is usually just the right amount of coverage to protect your instrument.
Overall
Square Trade is a good program but like all protection plans there is an element of a certain amount of gamble involved where you are almost betting against yourself.
Of course if something happens than everything that you paid into the protection plan will be fully recouped but if something does not happy than you will have paid for nothing.
One of the best reasons to get a protection plan from Square Trade is to have the peace of mind knowing that your instrument will be safe and that you will always be able to "afford" necessary repairs throughout the term of the protection.
It always makes enjoying your instrument easier when you can relax and really use it. Instruments are expensive and buying a protection plan for a small fraction of the purchase price of your instrument is an easy way to fully enjoy your instrument.
Whether you think it is worth paying for a protection plan hopefully you will never have to use is one of those things that you will not fully realize until something goes wrong.
Consider this if hopefully for the foreseeable future nothing ever goes wrong than NOT buying the protection plan would never be a regret.
Of course if something does go wrong and you have NOT bought the protection plan that regret may be very painful and costly.
Is it worth it? Absolutely for the peace of mind and to absorb the cost if something should go wrong, yes a protection plan from Square Trade is absolutely worth it.