Alongside piano concertos, violin concertos are amongst the most loved pieces of classical music of all time.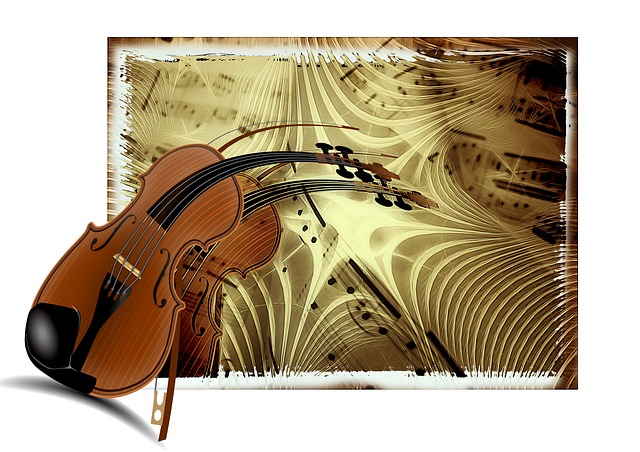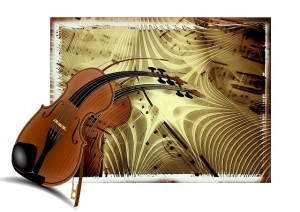 Whether is be a classical concerto by traditionalists, like Beethoven or a romantic soiree by Tchaikovsky, music fans worldwide will have a wide range of musicians on their list of favorites.
It is very difficult to pick just a few favorites, but here is our definitive list of top 10 violin concertos.
1. Mozart Violin Concerto No 3
First on our list had to be classical music maestro Mozart. Composed in 1755, Mozart's concerto No 3 is the best of his 5 violin concertos.
httpv://www.youtube.com/watch?v=N-mA9OMP3DE
Comprising of 3 movements; allegro, adagio and rondeau, the concerto takes audiences on a merry dance around a careful key selection.
The opening sonata invites the ensemble to play with the solo violin, happily moving you into the beautiful main theme, in the second movement.
The rondeau takes us on a roller-coaster ride, up and down the varying octaves, until it leaves you with slow paced ending, that waves goodbye to this wonderful concerto.
2. Tchaikovsky Violin Concerto
Written in 1878, Tchaikovsky's violin concerto is one of his best known pieces, but is also one of the most challenging to play, for soloists.
httpv://www.youtube.com/watch?v=fKhZP3TdrA8
The concerto is 35 minutes of blissful music, split into 3 continuous movements. The concerto was first played by Adolph Brodsky in 1881 in Vienna and is a favorite amongst concert halls across the world.
The concerto has been used in many film scores and TV programs over the years and is one of the most evocative and romantic pieces of music you will ever listen to.
3. Beethoven Violin Concerto
Originally performed by Franz Clement in 1806, Beethoven was the leader of the pack when it comes to violin concertos.
httpv://www.youtube.com/watch?v=YIB03fS179s
This concerto is innovation at its best, allowing the soloist to take control of the music and express him/herself in any way they see fit, with many cadenzas written in the years after its premiere.
The fierce ending to the first movements makes way for a calmer second movement, before and finale that challenges and uplifts the audience.
Players love to experiment with Beethoven's concerto, with many cadenzas being added by various soloists over the years, due to the free nature of this concerto.
4. Mendelssohn Violin Concerto
This mesmerizing concerto is a beautiful display of classical music at its best. The piece is amazing, not only in its joyous structure, but for the fact that it was written when Mendelssohn was just 13 years of age.
httpv://www.youtube.com/watch?v=o1dBg__wsuo
The piece takes the audience on a romantic journey, allowing those new to violin music to fall in love and for dedicated violin loves to fall even deeper for their favorite instrument.
The concerto has many layers and invites soloists to truly put their own stamp on this timeless piece, with full verve and abandonment.
Covering three movements, each one more emotionally charged than the other, you can see why this piece is played at weddings throughout the world.
5. Brahms Violin Concerto
Brahms completed only one violin concerto, but what a piece of music it is. Written for a solo violinist, with a flute, oboe, horn, trumpet, strings, bassoon, timpani and clarinet orchestra, this concerto was dedicated to his great friend Joseph Joachim.
httpv://www.youtube.com/watch?v=lJ1xKctJpQM
You can feel the love that has gone into each of the three movements, each containing technically demanding structures.
A blissful three movement concerto, that one should listen to in order to relax and enjoy the finer things in life.
This piece was originally planned as a piano concerto but, after a poor adagio, the music was turned into this swirling violin concerto.
6. Berg Violin Concerto
Alban Berg wrote his violin concerto, which was to be his most famous piece of work, in 1935. The work is split into two movements, both of which are again divided into separate parts.
httpv://www.youtube.com/watch?v=y_rzfHC3nQw
Beginning with a classic sonata form, the concerto goes on to play music to dance to, before coming to an almost violent ending, as the orchestra continually picks up its pace.
Berg's concerto is a whirlwind experience for the player and the audience and will surely be a firm favourite for years to come.
7. Shostakovich Violin Concerto No 1
This 4 movement concerto explores Shostakovich's interest in night time, with the first movement entitled Nocturne.
httpv://www.youtube.com/watch?v=mXBugKoo7L0
Nocturne is an homage to Elgin's Cello concerto, something that inspired Shostakovich greatly. Influences also come from Beethoven and Stravinsky, but Shostakovitch certainly puts his own stamp on this, often demonic, piece.
8. Jean Sibelius: Violin Concerto in D Minor
Sibelius wrote only one concerto, which is an exhilarating piece of music that has often divided critics. The piece features an extended cadenza for the soloist, that uniquely moves on from the sonata of the first movement.
httpv://www.youtube.com/watch?v=YsbrRAgv1b4
This concerto is admired by those who prefer more melodic music and often strays from tradition, not scared to break boundaries and to challenge orchestras.
There fact that it has divided critics over the years has meant that more and more young soloists like to take on the challenge of getting more people to like it, often leading to some wonderful cadenzas.
9. Antonin Dvorak: Violin Concerto in A Minor
A rare find in concert halls these days, Dvorak's violin concerto is a brave and bold piece of music.
httpv://www.youtube.com/watch?v=L8W4yMBj3Hg
The first movement is brash and outgoing, reaching a more calming middle before concluding to a positive, dancing finale. This three movement concerto is somewhat a hidden gem and should definitely be played more often.
10. Samuel Barber: Violin Concerto
A hauntingly romantic piece finishes our top 10 list of violin concertos, deservedly so. The piece is thoughtful and quiet, searching the deepest parts of the audience's hearts.
httpv://www.youtube.com/watch?v=KHZE_yh2ucY
If you have not melted by the end of the first movement, you are sure to do so by the end. A modern day classic and certainly a concerto to woo novices.
Have we missed off your favourite?