What is Rosin?
Rosin, also known as colophon or colophony, is a solid resin produced from pine trees and is used for its friction inducing properties.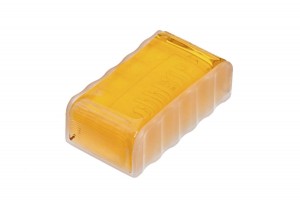 Violin players rub rosin to their bow strings to make them sticky. The stickiness allows the hair of the bow  to ease gently over the string, producing audible sounds.
There are lots of different rosins on the market, with darker rosins being softer and stickier, than lighter colored rosins.