With past advances in technology came rejoicing, dreams of an easy-going, utopian lifestyle, and the idea that humanity had reached heights never achieved.
People seemed to be using their education and skills wisely, and both producers and consumers were conversing excitedly about the possibilities unlocked by modern inventors.
New-age industry seemed unarguably better than the designs of old, and the masses devoured the wave of today and dumped many of the traditions of former times.
Renaissance art, classical music, and 19th-century satire were exchanged for pop art, Spotify singles, and skit comedy.
The forms of entertainment transformed, as did the tools used to produce them. iPads and Tablets have all but taken reign over paint brushes and architectural utilities.
Electric guitars are largely favored over acoustic ones, and synthesizers and midi programming have pushed grand pianos and written composition aside.
Some changes are good (we've been needing less carbon emissions), but others bring about questionable perceptions of older objects.
In this case, orchestral instruments, having been replaced by electronic items, are now commonly seen as novel and dated, and some teenagers almost resent the instrument because of its age.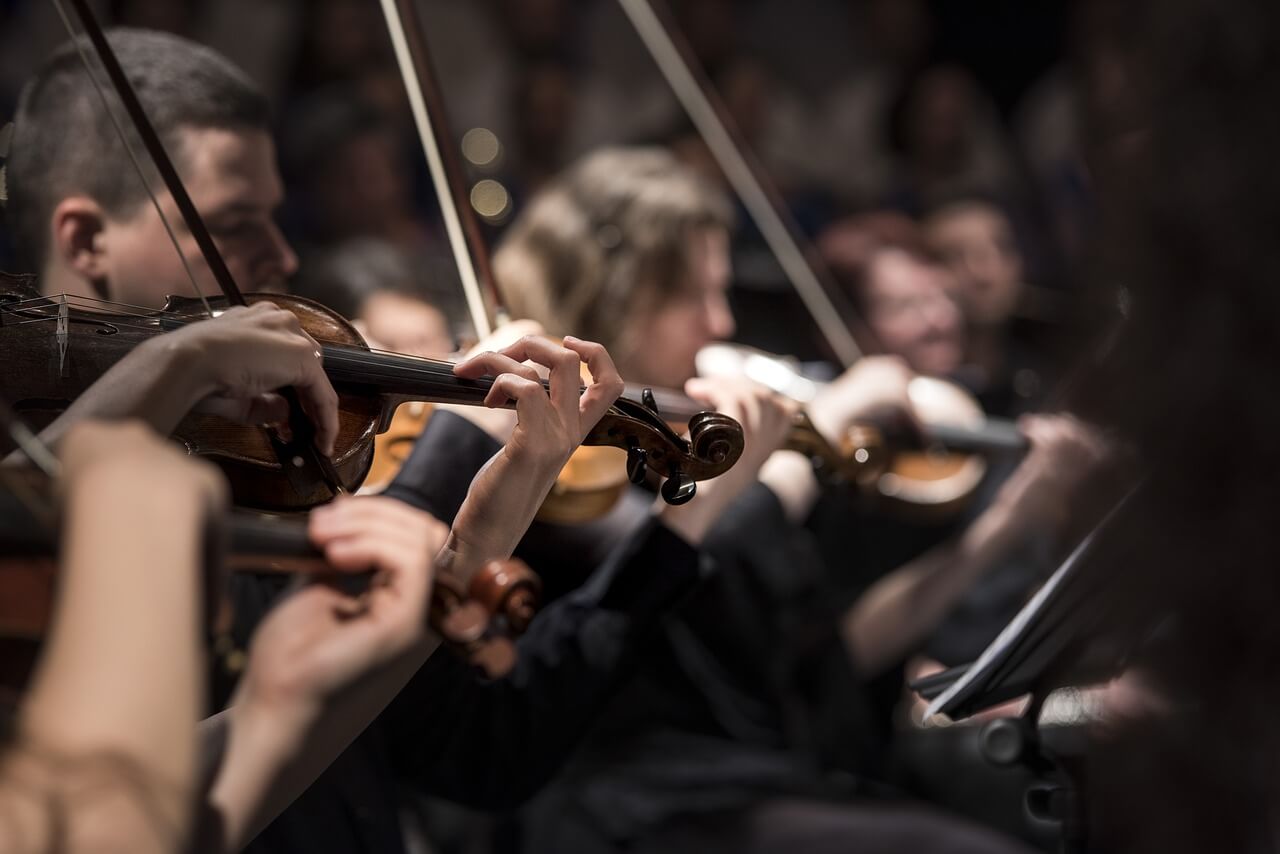 Symphonies of the Classical and Romantic eras seemed to suffer a decline in the ratio of listeners-to-non-listeners, and albums by Drake are more highly valued than concertos performed by world-class musicians.
Luckily, there has been an upswing in string-instrument recordings, due to performers such as Lindsey Sterling and Kevin Olusola.
The musicians' combination of pop and virtuoso classical style resonates with the youth of today, and inspires many.
When a capella was befitted to the stereo system, with bass notes made to sound sub-y, it became a rage; string ensembles work their ways into music by Panic! at the Disco and D'Angelo, sparking some interest in to-be artists.
Also, with the dawn of the electric violin, stage and street players have utilized effects pedals and amplification in their bowed performers.
The cool and hip feel of the electric violin has encouraged many to pick the instrument up, and has given a sense of relevance to classical music.
Still, though, electric violins are not quite the same as their acoustic counterparts. It would be unlikely to see a traditional orchestra with the wired instruments in tow, and many classical die-hard would dispute the use of an electric violin in playing a Bach partita or a concerto by Vivaldi.
Equally so, an acoustic violin does not have look and feel capable of operating in a studio session meant for some modern beats.
It also cannot be easily looped, rendering solo violinists incapable of being their own accompanists.
So, what, overall, is better – the electric violin, or the acoustic one?
Acoustic violins have been around since the 16th century, and have served as the centerpieces of many concertos, symphonies, paintings, and training methods ever since.
The original violin type began its reign in the 1600s, when renowned composers such as J.S. Bach and Antonio Vivaldi expounded upon the instruments capabilities and expanded the horizons of many listeners and performers.
Bach's solo violin partitas obliges their players to use dramatic and frequent string crossings and full chords in order to achieve desirable sounds.
The pieces' harmonic structures and progressions are unique and beautiful in themselves, and they provide excellent exhibitions of an ambitious players' skills and effort.
Vivaldi's concertos, sometimes made for multiple soloists, display the wonderful counterpoints in which melodies can dance, and encourage great speed from any performer.
These acoustic nature of antique violins is all but required for these pieces, as resonance and authentic wood are called for.
In the 1700s, W.A. Mozart rose to fame, his works taking on a poppy and sometimes-comic style that appealed to mass audiences, aristocratic and uneducated alike.
The composer's concertos utilized the violin's high notes and low range in a combination that was meant to tease the sensual nature of listeners, and to seduce members of the opposite sex.
They call for pure tonality, unadulterated extraneous noises. With amplification, this is difficult to attain, and the virgin aspect of the hand-carved violin is lost.
Ludwig von Beethoven revolutionized the classical scene in the 19th century, as magnum opuses such as the fifth and ninth symphonies shook the foundations upon which music was built, and late quartets transformed the minds of audiences, broadening their understanding and heightening their artistic standards.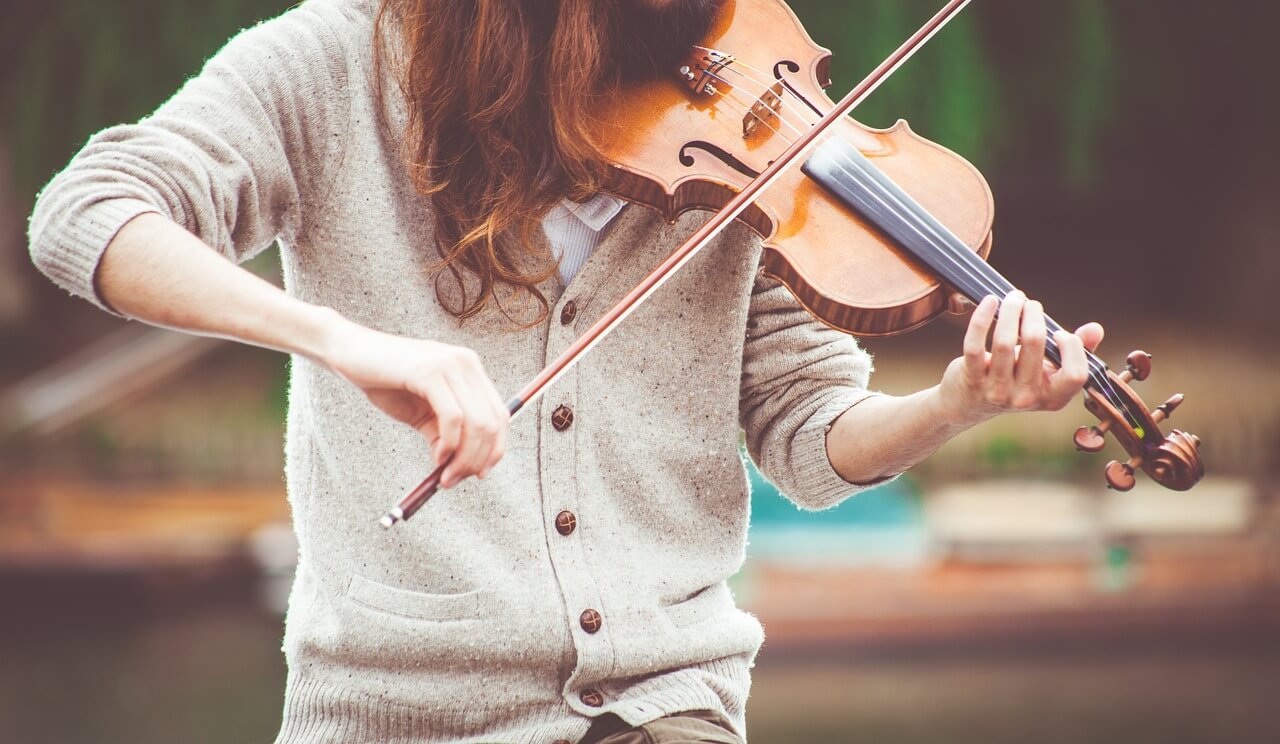 These, especially, expose the violin's immense potential, and show it in combination with other string instruments.
In Beethoven's writings, the dark, emotional, and sympathetic character of the violin is examined, and the morose and introverted whims of the instrument are revealed.
The wood of the object is necessary for these pieces, and amplified sounds cannot replace the organic timbre that the great composer called for.
Later-1800s compositions by Claude Debussy, Giuseppe Verdi, and Richard Wagner call for the wood of the acoustic violin, and inspect with magnified study the hidden intricacies of the bowed instrument.
20th-century composers continued the legacy of orchestral writing, and masterpieces like Stravinsky's Firebird Suite and Shostakovich's Fifth Symphony endured throughout the years as technically new and harmonically revolutionary.
The violin's use was still strong. Philip Glass, who made a name for himself through the 1980s and '90s, helped develop minimalism, and used trilled and sustained repetitions to form mesmerizing works, perhaps inspired by the mentalities that the '60s and '70s subcultures so cherished.
Today, award-winning movies use thick string orchestration, and violinists are often called for.
Youth orchestras are great experiences for young students, and symphonic concerts are popular to those who are interested and can afford it.
All of these phenomena and events were at least partially inspired by the acoustic violin, and they all call for that instrument.
The acoustic violin is irreplaceable in these settings, and is held in high respect and with much value.
The electric violin was first seen around the 1920s, and has seen a surge of popularity in recent decades. It was initially used by jazz performers as a replacement due to the lack of capabilities of the original violin.
Stuff Smith is credited as being one of the first musicians to attach a pickup to his violin, and his technique exploited the powers of amplification.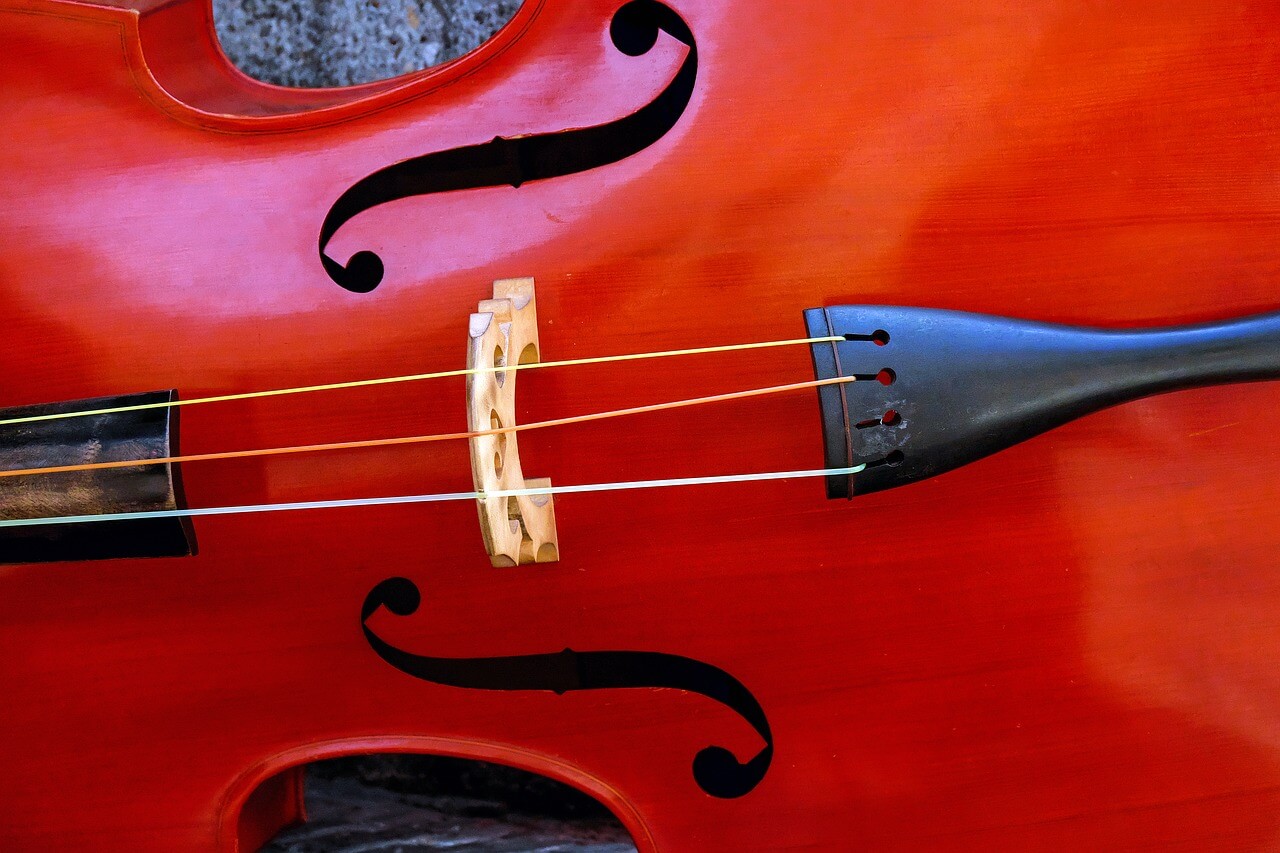 With the extra volume, finger-tapping became super audible, and crunchy moments were enhanced by mild overdrive from the speakers.
Jean-luc Ponty expanded the violin's breadth with his jazz fusion albums, which combined up-to-date audio engineering with guitar solos, virtuoso bass patterns, and fast drum beats, all underneath heavily intertwined violin soloing.
The artist's live performances were heavily syncopated, and called for much thought throughout, requiring constant rhythmic precision and fingering swiftness.
Placed in an outdoor setting, with massive crowds and huge drum and bass sounds, the bright notes of the violin would be unrecognizable without amplification; the current from the instrument to the speakers was much needed.
Ed Alleye Johnson, implemented distortion in his recordings, taking influence from the rock riffs and solos of the '80s, and using them and his recordings and street performances.
Bryson Andres, who garnered recent fame from his street-side performances, uses a loop pedal to support growing harmonic passages and dreamy, enthusiastic melodic lines.
He covers hits like OneRepublic's "Secrets" and Zayn and Taylor Swift's "I Don't Wanna Live Forever", and has garnered a solid YouTube following, inspiring listeners across the globe.
Covers of tunes from famous anime shows have also brought huge success to electric-violinists; compositions from Tokyo Ghoul and Naruto are ones that stand out particularly.
The electric violin comes in dozens of designs and colors, instilling a new life into string music, and brightening the eyes of kids so acclimated to the stimulated life of screen-watching and video game-playing.
As the instrument is able to be plugged into effects pedals, a new ocean of possibilities is waiting to be explored by violinists and composers.
Also, the ability to plug a cable into the instrument presents new convenience for studio engineers, as setting up microphones for recordings is no longer required.
Though the electric violin does not support the intimate and organic tone that past violin pieces call for, they provide a new spectrum of uses, and are exciting objects in the technological era.
The preference between an acoustic violin and an electric one is a matter of circumstance. In the case of a chamber performance of music by Bach, the acoustic violin seems preferable. Its natural, authentic, wooden timbre is ideal for works of the pre-Information Age eras.
Composers like Beethoven and Tchaikovsky, who were major proponents in evolving the popular sound of the violin, would not approve of electricity for their own works, which often utilized the crunch of wood string instruments to create the brash, harsh moments that so riveted audiences at the time.
The acoustic violin do not, however, always represent modern songs well. Electronic drums, synthesized bass parts, and MIDI orchestration all share a tone characteristic of the past several decades – one that only electric instruments can replicate.
The electric violin is perfect for imitating artificial audio, and can fit succinctly into a modern pop arrangement.
Also, the appearance of many electric violins is distinctive, and can attract a significant crowd at plenty a street corner.
The potential of both instruments is seemingly limitless.