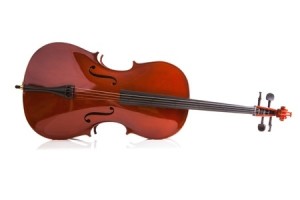 Investing in a violin is something that you need to think about seriously, as buying on a whim may result in you putting out and ultimately wasting a lot of money.
There are violins on the market to suit all budgets, from less costly beginner violins to handcrafted violins with hefty price tags.
Expensive does not necessarily equal excellent, as some lower priced violins can be great value for money.
You may feel compelled to buy a beautifully handcrafted instrument but think about how realistic that would be for you, in terms of affordability and frequency of use.
Looking at cost, durability, and sound quality, we've listed the 15 best violin brands to help you out in your search for the perfect beginner and intermediate violin.
Stentor
Stentor is one of the most well-known and popular violin brands on the market, due to their range of high quality and long lasting instruments.
They are a Chinese brand that is proud to provide handcrafted violins that are not out of reach for those that need to be careful with their budget.
Stentor violins do not come extremely cheap but for superior sound quality and something a little bit special, serious violinists cannot go wrong with this brand.
The higher price range makes it unsuitable for a beginner, as you would want to ensure that you enjoy playing enough to pay that much upfront for an instrument.
From student violins to orchestra quality constructions, Stentor take care to use premium quality tonewoods in all of their instruments.
The superior thickness definitely adds to the wonderfully warm tones that come out of their premium instruments.
All pegs and fingerboards are made from ebony and the highest quality Pirastro strings are used on all of their violins, making your violin look as good as it sounds.
The tone from the lower priced violins is vastly superior to many other brands and will often last from the learner stage to accomplished violinist stage, making it a sound investment if you plan to play long term and/or pass on to another family member once you are ready to upgrade.
A teacher and conductor's favourite for many years, the Stentor will not disappoint, as long as you are willing to stretch your budget slightly
Best Stentor Violins
Windsor
Windsor violins offer a reasonable quality instrument for those on a budget and are primarily aimed at the beginners and student market.
The majority of their products are factory made, with just a small number of models handcrafted.
Their range of violins are not likely to be sufficient enough for those who are heading towards higher violin grades but will certainly be sufficient for children showing an interest in learning.
Due to the lower quality, the tone you will get from most Windsors will not be as warm as you may want but in the early stages of learning, this may not be noticed as much.
We love that some of the Windsor models come in a range of colours, adding a splash of brightness to your practise sessions and showing that violin playing is not dull or conservative.
Colours include blue, pink and purple but, if you are a fan of tradition, there are wonderfully varnished violins that are laid bare to admire.
You can also pick up a funky case for your violin, making the Windsor an all round good choice for your child's first violin.
Windsor violins may not be as durable as some other brands, with the strings on the bow likely to have to be replaced at some point, but it will certainly suit the needs of a beginner and is solid choice for those wanting to get to grips with the violin before splashing out on a higher quality item.
Best Windsor Violins
Primavera
Primavera is another great brand for students who are just starting out on their violin journey.
There are lower priced violins for complete beginners and medium quality violins, that are a little more expensive, for those starting to work their way through grades.
Regardless of what violin you go for, you are certain to leave with a reliable instrument that will produce, strong, if not professional level performances.
Primavera violins are very popular in schools and with music tutors, particularly as they come in a wide range of sizes that will suit different students.
You can purchase everything from a 4/4 through to 1/32, something that not many brands can offer.
Ebony fittings and high quality wood give the violins a luxury feel and the handcrafted features make it easy for newcomers to adapt to holding and playing the violin.
Primavera are constantly looking for cost effective ways to improve the music experience, without pushing up prices too much, such as the introduction of a metal alloy tailpiece and improved wood quality in the bridge.
Primavera is certainly not the best violin brand on the market but in terms of the warm tone and durability, these violins are excellent value for money and will not leave you feeling that you have wasted your money.
Best Primavera Violins
Mendini
Mendini is another low to mid budget brand, that are ideal for beginners and those still at a lower grade. Almost all factory made, the instruments offer good value for money and produce tones of a medium quality.
Although the violins are low in price, they are durable and will see students through mid range grades when it will be time to invest in a higher quality model.
As the violins are not handcrafted, there will be an element of fine tuning and adjustments to be made in order to get the best sound possible.
Mendini violins are frowned upon by professionals, due the quality of both the violin and bow. Although you will pay a lower price, you are likely to have to replace the strings on the now at some point as the quality is not as good as it could be.
However, for children learning the basics of the violin will not see any issue and it will not hurt the purse strings to much, if your child changes their mind. Like Windsor, Mendini offer a range of funky colours and cases that may appeal to a reluctant learner.
To a trained ear, the quality of sound is affected by the layers of paint and polyurethane but this should not be an issue for a newcomer or a tutor. Mendini violins are fun and functional but above all good value for money for what you get.
Great for families on a budget, who would otherwise be put off encouraging children to learn an instrument.
Best Mendini Violins
Cecilio
We would not leave out Cecilio in our 15 best violin brands list, as they are such a cherished company that produce great quality violins.
Cecilio's win affection from violinist all levels, with their handcrafted violins and high quality bows.
Named after the patron saint of music and musicians, St Cecillia, experienced violinists can certainly make heavenly music with their violins.
Not as heavenly as a Stradivarius or a Guarneri, of course, but definitely an affordable chance to get your hands on serious bit of kit.
Professional players can relax in the knowledge that Cecilio put their orchestra quality violinsthrough rigorous tests to ensure they are fit for purpose.
They also pride themselves on using top quality wood, mainly maple and spruce, and top notch ebony for all of their fittings.
D'Addario strings offer additional quality and you can have faith in the fact that you will not have to change your bow strings frequently.
We also love care taken in the presentation of the violin, with neat cases, good quality rosin and extra bridges coming with all violins.
Although the top-end violins can be expensive, Teachers around the world rate Cecilio very highly and it will certainly be a sound investment.
Cecilio violins will last many years and can be handed down through the family, making it a great sentimental buy as well as something that will provide years of great music.
Best Cecilio Violins
| | |
| --- | --- |
| Cecilio CVN-500 | Cecilio CVN-600 |
Cremona
This is another brand of violin that we would not leave off of this list for its remarkable playability at a price that will certainly not break the bank.
Cremona is an award-winning company that was founded in 1989, and is renowned for making high quality stringed instruments and bows from beginner to professional models.
These Chinese instruments are available in all fractional sizes in their beginner line, from 1/32 to 4/4.
We love the care that Cremona luthiers put into their work, as their violins feature quality spruce, maple, and ebony wood. German and Italian masters train all of their luthiers in the old tradition.
Master Shang C. Guan, who is an award-winning bow maker in the French method, crafts the bows included in this outfit.
The violins are also outfitted with higher quality chin rests and tailpieces. This gives the instrument a very professional look.
Most student violin models are outfitted with a case and bow, which makes for an easier task when picking out an instrument.
Though these violins are crafted for beginners, they can produce a surprisingly clear tone and are sturdy enough to be a dependable learning instrument.
Cremona violins are one of the most popular violin brands for beginners, and there are no questions as to why this is.
Every violin and bow is a continuation of the traditions that produced the best and longest-lasting instruments.
Consider this brand if you are attracted to violins that are finely made with both the best materials and the finest craftsmanship passed down from the European masters.
Best Cremona Violins
| | |
| --- | --- |
| Cremona SV-500 | Cremona SV-800 |
Franz Hoffmann
Beloved by many, the Franz Hoffman beginner violin line is the exclusive beginner violin line promoted at Shar.
These violins are a favourite for many Suzuki and Private teachers for their warm tone and reliable projection.
Based out of North America, Shar music is one of the most recognized and trusted violin dealers in the world, so you can have confidence in their expert advice.
They work hard to ensure that you are never coerced into buying what they call a "VSO" or "violin shaped object" but a properly functioning beginner violin.
Made in China, Franz Hoffman violins are beautifully crafted, with a brilliant, dependable, and consistent tone. Their Amadeus violin outfit has everything you need to start playing the violin.
Franz Hoffman violins are available in beginner violin outfits from full-size all the way down to 1/16 and come equipped with a shaped foam case, rosin, and a brazilwood bow.
If you are willing to pay a little more for higher quality, we recommend investing in one of their pricier models, though all violins are made with the highest craftsmanship.
Each violin is outfitted with Thomastik Infeld Vision strings that create a very focused and clear sound with little effort.
We appreciate that each Fran Hoffman violin sold by Shar is set up in their Ann Arbor, Michigan shop, so you can rest assured that your violin will be set up for highest playability.
You will stand heads above other beginner violinists in orchestra with one of these reliable instruments.
These superior violins are guaranteed as the best quality instrument for their price range. We highly recommend them for this and Shar's above-board business practices.
Each Franz Hoffman violin sold through Shar comes with a 1-Year limited Warranty with a 30-Day No Hassle Return Policy.
These policies can take some of the stress out of buying a beginner violin.
Best Franz Hoffman Violins
| | |
| --- | --- |
| Franz Hoffmann Maestro 1/2 | Franz Hoffmann Amadeus 4/4 |
Carlo Lamberti
If you are willing to pay a bit more for your violin, the Carlo Lamberti brand of violins, also by Shar music, is a great stepping-stone out of the beginner violin category.
A great many teachers consider this violin to be the best violin in the world, and we have to agree.
Moreover, if you are not satisfied with this instrument, you can return it at no cost, and Shar will send you a gift certificate for your trouble.
However, we do not think that you will be unsatisfied with this purchase!
Some may hesitate to classify it as a beginner model because of its higher price but we have included it in this list for those who have made a commitment to learn the violin.
For the serious student who wants to advance to a leadership position in youth orchestra, or score the top marks in their exams, this is the violin for them.
Carlo Lamberti violins are also made in China and set up in the Shar Ann Arbor Michigan violin workshop. They come in 1/8 to 4/4 sizes.
Outfitted with the highest quality woods, you can rest assured that if you take care of your instrument, the wood will not easily crack, the sound post will not fall down, and the pegs will not stick.
Carlo Lamberti violins have a wonderful tone and projection and are outfitted with Thomastik Infeld Vision strings.
We think that this violin has the most power per dollar of any instrument on this list. Other intermediate-student models just do not compare.
Though you will likely be able to hold on to this violin longer as you progress through your grades, due to the high quality of this instrument, it is a true investment.
When you are thinking about selling this model to upgrade to a more intermediate violin, you will likely be able to get a lot of your initial investment back, especially if you take good care of this instrument.
Like the Franz Hoffman model above, each Carlo Lamberti violin sold through Shar comes with a 1-Year limited Warranty with a 30-Day No Hassle Return Policy.
Scott Cao
If you are looking to purchase a violin with a maker's name attached, consider buying a Scott Cao violin.
Master maker, Scott Shu-Kun Cao has crafted top-quality instruments that musicians are playing as soloists and in orchestras all around the world.
He is rightly considered one of the best contemporary violin makers in the world. With such a reputation, you can be assured that any student model sold under his name will be of the highest quality.
Teachers everywhere who are familiar with Scott Cao violins praise them for their superior tone and quality.
If you are willing to pay a bit more, these instruments, like the Shar Carlo Lamberti violins above, are true investments.
More of an intermediate-beginner model, Scott Cao violins boast quality maple, spruce, and ebony from Bosnia, Italy, and India respectively.
Though his higher-end models are only available in 4/4 sizes, instruments made in his Chinese workshop range from 1/8 to full-sized. Factory-made instruments made under this brand are available as small as 1/32.
The best thing about Scott Cao violins is that you can upgrade individual elements to personalize your violin purchase.
For example, you can purchase a top-quality pernambuco violin bow along with your violin. Most beginner violin outfits do not allow for this type of mix-and-matching.
Scott Cao violins come with high-quality oblong cases, which are a definite improvement to shaped violin cases as they offer more padding and protection for your instrument, as well as provide more space for storing accessories and music.
We cannot give Scott Cao beginner violins 5 stars because although his higher models are superior, we found that his beginner models sometimes lacked the same power and beautiful tone.
That said we find that his beginner models are still superior to many other violin brands.
With recommendations from Sarah Chang, Gideon Kremer, Nigel Kennedy, and Itzhak Perlman, with a Scott Cao violin, you are getting quality along with a name.
Student models of Scott Cao violins are available for purchase at violin shops all around the world. Check out his website to order online or to find a dealer nearest you.
Best Scott Cao Violins
| | |
| --- | --- |
| Scott Cao 1679 Hellier STV 950 | Scott Cao 1743 Cannon STV 1500 |
Knilling
The Knilling violin is a relatively good beginner violin for a reasonable price,  which is certainly great for families who are on a tight budget.
Made by various luthiers around the world, and the selected and integrated under one brand name, Knilling violins are assured for their quality and tone.
With over 90 years of history, the Knilling brand of violins is the oldest violin company in North America.
Knilling violins are made predominantly in Germany, the Czeck Republic, and Romania with the highest quality woods.
All violins are outfitted with an ebony fingerboard and usually ebony or boxwood pegs and tailpiece.
Strings are also high quality, either D'Addario Prelude and Helicore or Thomastik Dominant.
Depending on the model, these violins are available in sizes as small as 1/16 and all the way up to 4/4.
Available for purchase from several retailers is a Knilling Beginner Student Bundle, which contains not just a violin, case, and bow, but also has a wire stand, shoulder rest, violin tuner, rosin, and cloth for cleaning.
We found that while these violins are generally responsive and finely crafted, since Knilling violins come from all over the world, it is imperative that you try out the instrument before you buy.
You need to make sure yourself that the violin is of the highest quality for what you are willing to pay.
Sometimes violins that are not of superior quality are integrated under this brand name, so you must be wary.
Best Knilling Violins
| | |
| --- | --- |
| Knilling School Model 4/4 | Knilling Bucharest Model 4/4 |
Yamaha
As a maker of all sorts of musical instruments, the Yamaha Corporation has become a household name for good reason.
Yamaha's corporate philosophy states that they are committed to creating worldwide excitement and cultural inspiration for making music.
We find that many of Yamaha's instruments are guaranteed for quality, tone, and durability and their violins are no exception.
Yamaha currently produces several lines of violins that are suited for beginners and intermediates: the V5SC, the V7SG, the V10SG, and the V20G.
The V5SC is their base started model. It comes in a spectrum of sizes: 1/16, 1/10, 1/8, 1/4, 1/2, 3/4, and 4/4. This makes them appropriate for beginners of all ages.
The V5SC is made out of specially hand crafted spruce top, with a maple back, neck, and sides. It features a premium ebony fingerboard as well as rosewood pegs and chin rest.
This student model also comes with 4 fine tuners to facilitate ease of use as the student is learning how to tune their instrument properly.
For an instrument to bridge the gap from beginner to intermediate, the pricier V7SG is a great option. It is available in fewer sizes, starting from 1/8 up to full-sized.
Like the V5SC, the V7SG is made in the traditional way with a quality spruce top with maple back, neck, and sides.
The finish is made from specially selected oils that have a positive effect on the tone; the V7SG is very warm and full-bodied for its price.
Unlike the V5SC, however, the V7SG has ebony pegs and chin rest. As well, it comes fitted with an improved Aubert bridge.
All of Yamaha's violins come in sets that include a lightweight case and straps, bow, and rosin.
If you are interested in a student brand with a tradition of finely crafted instruments, choose Yamaha for your beginner violin. There is a reason that Yamaha has been vetted by teaches and conductors for many years.
Best Yamaha Violins
| | |
| --- | --- |
| Yamaha SV-130 | Yamaha Model 5 |
All Days Music (ADM)
All Days Music, otherwise known as ADM, is a professional musical instrument supplier with overseas factories that deliver beginner quality instruments for a low price.
Currently, they have one line of starter violin the Solidwood Entry Level Violin, which is perhaps the lowest priced beginner violin set available on the Internet. We'll be upfront in saying that this review is as much of a warning as it is a endorsement of this instrument.
The ADM Solidwood Violin is available in the following sizes: 1/16, 1/10, 1/8, 1/4, 1/2, 3/4, and 4/4.
The Solidwood violin is made out of hand-carved tone woods with quality inlaid purfling that will help the instrument stand the test of time and regular day-to-day abuses.
For its low price, it has a decently pure sound, but tends to slip in and out of tune easily, which could be frustrating for a student who is just learning how to tune their violin.
Unfortunately, you get what you pay for with this instrument. It does not come with an ebony fingerboard, pegs, and chinrest. They are instead made out of a blackened solid hardwood.
This means that over time, the blackness will rub off onto your fingertips the more you play this instrument.
This outfit comes with a student-model bow with natural horsehair, a lightweight shaped violin case with straps, and rosin.
If you want to try your hand at playing the violin and you don't have a lot to spare, consider the ADM Solidwood Entry Level Violin Outfit. It is a very low-risk instrument.
Let it be known, though, that many teachers and conductors would consider this instrument a VSO, or Violin Shaped Object.
If you're beyond the years of struggling with a subpar instrument, we recommend skipping this one without further thought.
Best ADM Violins
| | |
| --- | --- |
| ADM 1/2 Violin | ADM 4/4 Violin |
Klaus Mueller
Klaus Mueller is a well-known brand for students. Don't be fooled by the name, most of these instruments are Chinese-made and are incorporated under the German name Klaus Mueller to give them more authenticity.
These violins are sold through Southwest Strings, but they can also be found on Amazon.
That said many of these instruments are still solid investments if you know what you're paying for.
You can find many young violinists playing in orchestras on Klaus Mueller instruments, but you have to be carful to test out an instrument before buying because many different makers and factories are incorporated under this label. Use your ears to evaluate the true value of these instruments.
All Klaus Mueller violins are made out of quality tone woods; spruce tops and maple back, neck, and sides. In addition the fingerboard, pegs and end button are made out of ebony.
All violins also feature quality inlaid purfling to prevent to wood on the top spruce face of the instrument from splitting over time.
Many Klaus Mueller violins come with a composite tailpiece with 4 built-in fine tuners. Make sure to confirm with your salesperson that this is indeed the case before you make your purchase.
These violins are guaranteed big on sound, but not on price. They feature a warm tone and respectable clarity for their price.
Each violin outfit includes rosin, a quality Brazil wood bow, and a lightweight padded case.
Best Klaus Mueller Violins
| | |
| --- | --- |
| Klaus Mueller 4/4 Allegro | Klaus Mueller 4/4 Prelude |
Merano
If you're willing to shell out a bit more money you can get a beautiful handcrafted Merano violin.
Though they have models of all colours that more resemble toys than serious classical instruments their upper range products are great beginner to intermediate models.
Established in the year 2000, Merano has made a splash on the instrument market by making quality instruments affordable again.
If you buy Merano, you can be confident that you are getting an instrument worth the amount you pay. Their company policy is that they would never sell something under their brand that they would not play themselves.
All of their upper-level violins are hand varnished and made out of European wood. They are made in the traditional manner with a spruce top and maple back, neck, scroll, and sides.
Many of their models feature beautiful flamed maple, which is an indication not only their beauty but their quality as well.
All upper-level Merano violins also feature an ebony fingerboard; no yucky painted on hardwood!
These violins are also 100% hand-varnished with an oil varnish that brings out both the natural beauty of the wood and its sound qualities.
With a Merano kit you can be up and playing in no time! It is a standard set that includes a padded rectangle case with straps, rosin, and a Brazil wood bow.
Best Merano Violins
| | |
| --- | --- |
| Merano MV10 4/4 Violin | Merano 4/4 Purple Violin |
Kinglos
If you really want to make a statement with your instrument, consider a Kinglos student carved violin model.
Kinglos, who also manufacture beautiful electric violins and acoustic guitars, were founded in 2009 in Shanghai. They are designers and developers of musical instruments that combine traditional instrument construction with visual arts.
All of their instruments are of guaranteed high tone quality, and their beauty is certainly unmatched.
Their student instruments are certainly fun, and would captivate the attention of any child. They come in sizes ranging from 1/8 to 4/4.
Even with designs painted on their body, Kinglos art acoustic violins are still made out of quality tone woods in the traditional manner; spruce top, maple back, neck, scroll, and sides, and am ebony fingerboard.
The tone does suffer a little from the paint on the body of the violin. The paint is much thicker than the traditional oils used to varnish violins. This has the effect of trapping the sound and making it a bit smaller.
Also, since the woods "breathe" and shift during the change of seasons, it is likely that the paint covering will eventually crack and flake away.
That said if you are looking for a fun violin or something to display in your home, the Kinglos colourful violins are certainly great for that. Don't expect that you'll be welcome at orchestra with such a flashy instrument though!
Kinglos also produces traditional student violins with an oil varnish that have a wonderful tone and durability.
Kinglos has it all: if you want something fun, consider the visual art violin models; if you want something more traditional you can pick up one of their regular student models, and if you're looking to rock out you can check out their electric violin models.
We highly recommend that you look into this innovative, new company and we can't wait to see what they come out with next!
Best Kinglos Violins
| | |
| --- | --- |
| Kinglos 4/4 Colored Violin | Kinglos 4/4 Violin |
Conclusion
Purchasing a violin is exciting and is very personal experience, what one person may see as a must-have feature, others are not so keen.
The most difficult decision often comes down to how far you want to stretch your budget and if you are willing to settle for a lower quality sound, for the sake of not splashing out too much.
It is a good idea to take time to think about where you would like to take your violin playing: are you just playing for a bit of fun, or are your serious about progressing through your grades?
Be careful, too, that you do not buy an instrument based only on its brand name. There are many instruments that are marked up because of the name of a company and they are made in a factory somewhere out of lower quality materials.
Use your ears to guide you as you make your choice. Often you'll find that an instrument that has a lower price also has a more beautiful tone.
You may want to get advice from a violin teacher or somebody who is experienced in buying musical instruments.
However, at the end of the day, you or your child will be the one using the violin so you need to trust your instincts about what is the best option for you.