What is Rosin?
Rosin, also known as colophon or colophony, is a solid resin produced from pine trees and is used for its friction inducing properties.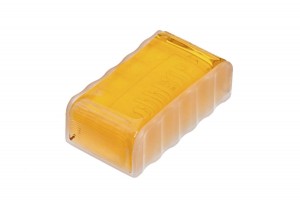 Violin players rub rosin to their bow strings to make them sticky. The stickiness allows the hair of the bow  to ease gently over the string, producing audible sounds.
There are lots of different rosins on the market, with darker rosins being softer and stickier, than lighter colored rosins.
A harder rosin is easy to clean away, as it is not as powdery, but it does not always produce the desired sound. We take a look at the top 10 best violin rosin, depending on your needs and taste.
1. D'Addario Natural Rosin, Light
This rosin is a great option for those on a budget, who do not want to compromise on quality.
For beginners and students, D'Addario rosin comes in an easy to use block, with a convenient grip to the side.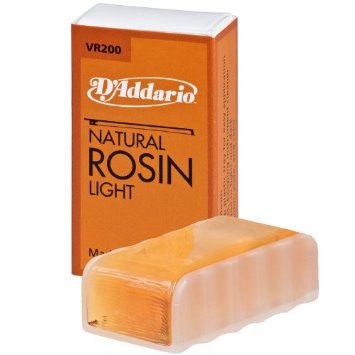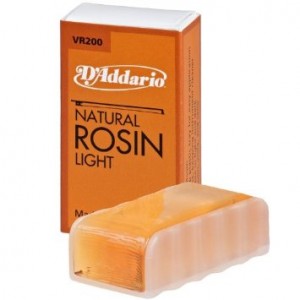 All of the ingredients are natural and it is suitable for use on horsehair and synthetic bows.
2. D'Addario Kaplan Artcraft Rosin, Light
If you can splash out a little more on your rosin, this D'Addario product is a great value for money.
It is made from the original Kaplan recipe, handed down from Ladislav Kaplan and provides a good level of stickiness to the bow.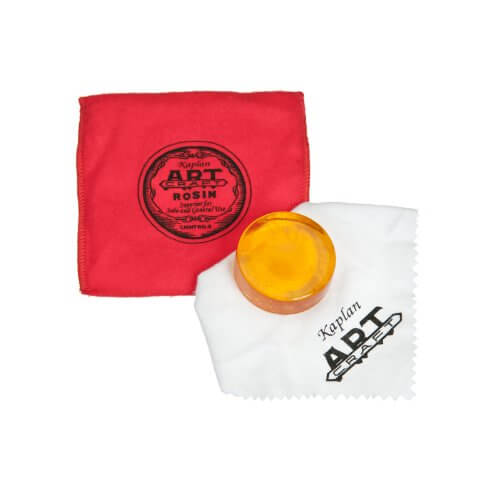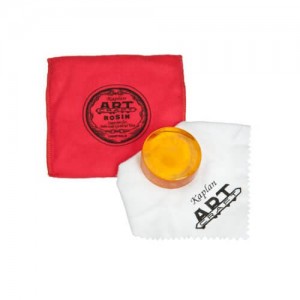 For a lower prices rosin, it produces very little dust and withstands heat relatively well.
This is a great choice for beginners, but will also see students through lower violin grades.
3. Sherman Violin Rosin: Dark
This rosin comes in a 2" wooden block, with cover, making it easy to transport to and from class and easy for beginners to apply.
Sherman rosin is competitively priced and is great value for money, out doing some of the more expensive rosins on the market.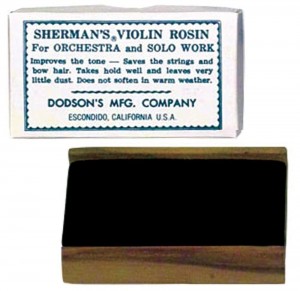 We like the fact that , even in hot weather, this dark rosin does not go too soft, which is a big bugbear for many players.
It can produce a bit of dust, but careful use and cleaning can reduce the problems that dust can cause.
4. The Original Bernardel Rosin For Violin
This Bernardel rosin is great for all levels of musician.
Beginners will like its ease of application and professionals will enjoy the great sound produced from the rosin, despite its modest price tag.
This is a light rosin, but it feels a lot stickier than some other lighter and harder rosins, giving your bow just the right about of friction needed to play great tunes.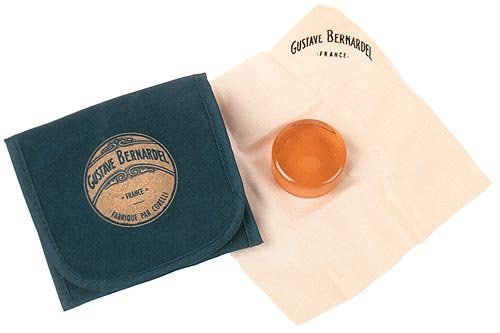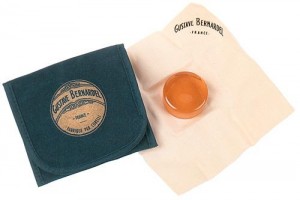 Due to the harder texture of this rosin, it is a good choice for students living in hot weather, who need to practice their application technique.
5. Jade L'Opera JADE Rosin
This rosin is a little more expensive than the suggestions above, but there is a great difference in quality.
The higher quality means that there is less chance of scratching your bow and it also produces less dust, as it is much softer than some rosins.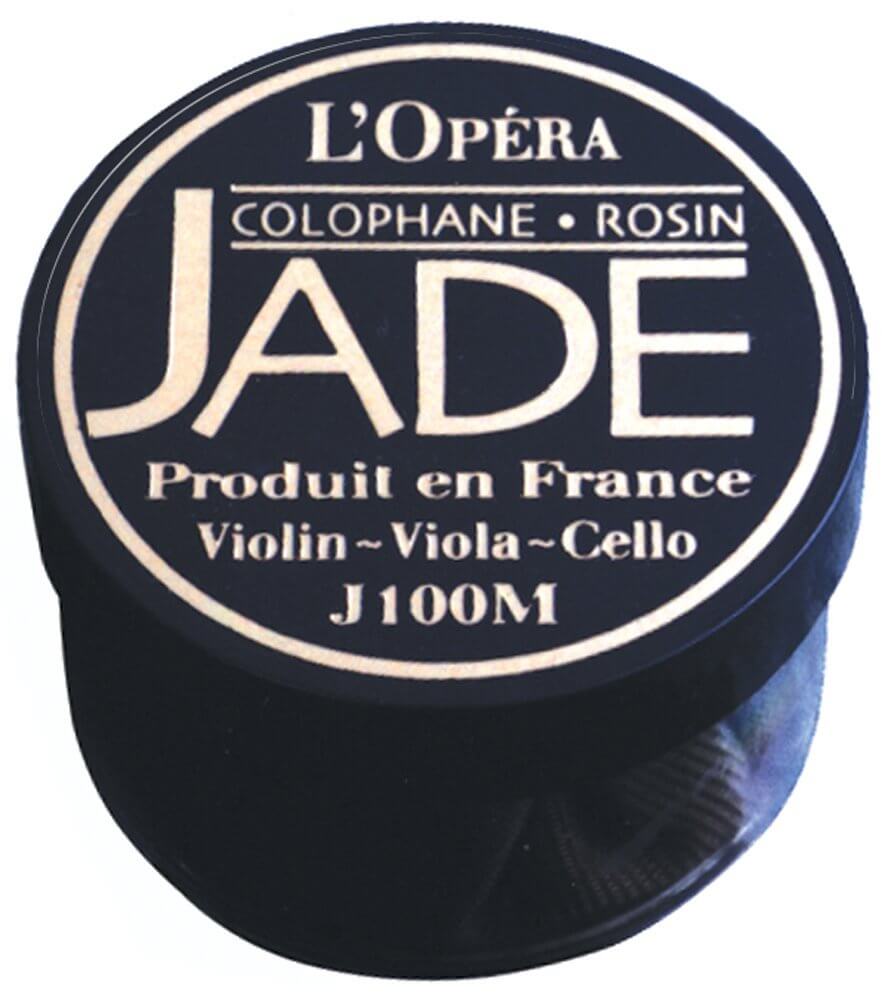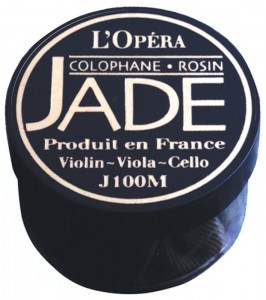 One application should easily see you through a 1-2 hour session of music, so whilst you will splash out a little more money on the Jade L'Opera rosin, it will last a lot longer than cheaper rosin.
6. The Original Hill Dark Rosin For Violin
Just like the light version, the Hill brand is one of the most popular amongst professional violin players.
This superior rosin is soft and light, enabling a strong grip between bow and string to produce high quality sound from your violin.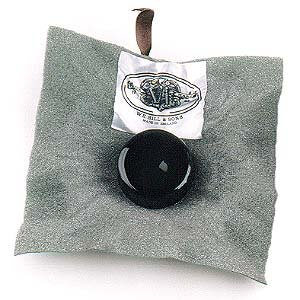 Hill rosins come wrapped in their own padded velveteen shell, adding to the luxurious feel of this rosin.
A great rosin all year round, but especially good in winter.
7. Melos Dark Violin Rosin
Melos is one of the biggest names in the violin world, producing world class rosin, that professionals adore.
The rosin is completely natural, chemical free and 100% handmade.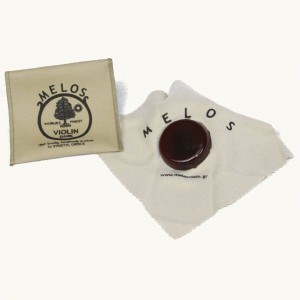 This dark rosin is soft and smooth, which may not be suitable for those living in really warm climates but will be great for winter.
Violin players love the warm and robust tones that Melos gives, which is especially good when playing chamber music.
8. Pirastro Goldflex Rosin For Violin – Viola – Cello
For violinists who love a bit of glamour! The Pirastro gold flex is an amber colored resin, that has flex of gold running through it.
The Goldflex is not just for show, they help to form a great grip between bow and strings needed for solo violin players.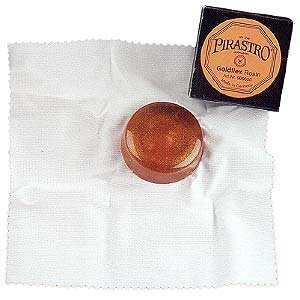 The warmness in color matches the warmth of sound of sound that is produced by applying this rosin to your bow.
Clear sounds, full of depth and lacking in scratchiness, if what pulls many professional violinist to Pirastro resin.
9. Pirastro Oliv/Evah Rosin For Violin – Viola – Cello
Pirastro is the leading violin string producer, so they know a thing or two about getting the best sound out of their products.
This Pirastro is specifically formulated to compliment Oliv and Evah Pirazzi strings, producing warm tones due to its strong but gentle grip.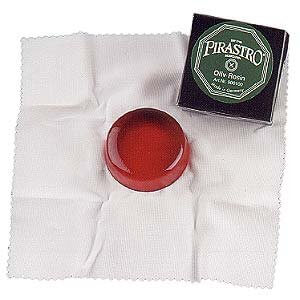 This rosin cake is very dark and can become quite soft, so is best suited to more experienced violin players.
Price wise, this rosin is in the higher price bracket and is a good compromise for experienced players who cannot afford some of rosin in the higher price brackets.
10. Andrea Violin Solo Rosin
The Andrea violin resin is smooth and powerful, ideally suited to soloists for extreme precision.
It is an expensive resin, so would not be suited to student violin players, who would waste some of the resin whilst mastering the application technique.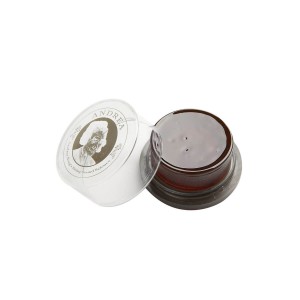 The extra cost is worth it, if you are playing to audiences regularly, as the sounds that are produced by the expert grip, are wonderful when projected. Once you buy this rosin, you will never look back.
---
This list covers most rosin budgets, but is by no mean extensive.
If you have any other recommendations, we would love to hear about them.