In this article, we'll cover the best headphone brands available in 2023. We will include the best companies that make higher-end headphones as well as the best companies that make headphones for the mass markets.
This is how we evaluate and select products
We choose our products by comparing a number of reputable products and brands. We have partnerships with many major retailers, and although this may have an impact on the selection of products for the article, our recommendations depend on the editorial staff's professional assessment of the best products.
Our research team evaluates the products on parameters such as:
1

Product tests from expert sources and consumer magazines

2

Customer reviews of the product

3

Product features and specifications

4

Product dealer's warranties, service and reputation

5

Knowledge and data on what our readers prefer
The above is kept up against price and quality. It is important to mention that the order does not represent a ranking of products, but rather a review of some of the best products for different needs.
While there won't be any individual product reviews, you'll get recommendations of various headphones from each company as well as the pros and cons of each brand.
I will mainly be judging each brand based on their headphone prices, the variety of their products, progressiveness, durability, and sound.
1. Sennheiser
High-end quality, mass-market prices
Sennheiser is easily one of the most popular headphone brands. They are well-loved and have a long history with plenty of great products that came with years of research, trial and error, and listening to what buyers want.
The company was created in 1945 by Dr. Fritz Sennheiser, and its leading breakout product was an omnidirectional dynamic mic. From there they branched out and began creating other products, which leads us to their headphones.
Sennheiser is known for creating audiophile-quality headphones but keeping them priced more affordably, so that those with smaller budgets can still enjoy them. I would say they are in the low to upper mid price range, anywhere from $200 to $700 or so, but this also depends on the product and how new it is.
Sennheiser has a lot of different headphone models, most of them being open-back, but they also have plenty of models that are closed-back as well as models that are wireless and Bluetooth compatible. Sennheiser really keeps up with modern trends in the audio world and incorporates that into their headphones when they can. For example, some of their newer Bluetooth headphones can be EQ'd with a separate EQ app.
Most, if not all, of Sennheiser's headphones have noise cancelling technology that makes listening to music in the studio, at home, or on the go an absolute joy. All of their headphones are durable yet lightweight, even the ones that have added technological features. Battery life is long on their battery-powered headphones, and Bluetooth connectivity is always strong.
All of the Sennheiser headphones I've ever used sounded great due to their large frequency response range and circuitry inside the headphone speakers which made them sound clear, bright, and smooth. They were also very comfortable, with thick ear pads that didn't bother my skin after hours of wearing them.
Keep up to date with adding features to their headphones.
Highest-quality headphones you can get for an incredibly affordable price.
Battery life is probably one of the better lengths out of all headphone brands.
Some headphone models they advertise are less remarkable.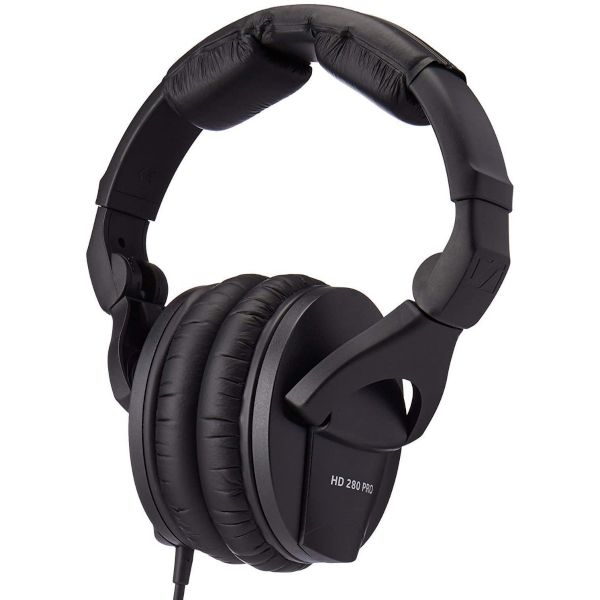 Image credit: Sennheiser
Sennheiser is the first brand you should check out. They make such good-quality headphones with features that are helpful and easy to employ. They are great for any age range regardless of whether you want to listen to music or make it yourself.
2. Sony
High-end feel, high-end price
I'm sure you've heard of Sony considering they're one of the biggest top companies when it comes to high-quality audio solutions and equipment. In 1946, Masaru Ibuka and Akio Morita joined forces and created the Tokyo Tsushin Kogyo (Tokyo Telecommunications Engineering Corporation) which then was renamed in 1958 to Sony.
Sony was the first company to create a tape recorder in Japan; they named it the Type G. The majority of Sony's headphones are geared towards audiophiles, and Sony's prices also reflect that: their Z1R premium headphones are almost $2000. While they do have some very cheap options here and there, those are mainly tailored towards specific target audiences (for example their Extra Bass headphones).
Like the aforementioned brands, Sony has a variety of headphones, both wireless and wired, but unlike JBL, Sony doesn't have very many options for sport headphones. Sony definitely focuses more on audiophile-grade headphones, and pairs them with price tags that match.
As one of the leading companies in electronics for audio, video, home theater, live performances, and more, Sony has definitely kept up with the latest trends in technology and has some noteworthy features specific to their headphone products that make them worth checking out. Sony also has headphone amplifiers to pair with your Sony audiophile headphones.
As for their durability, Sony headphones definitely don't feel cheap, and are even more on the heavy side. Part of this is because of the giant ear pads they put on some of their noise-cancelling headphones, and part of it is because they use high-quality materials.
Sony's headphones sound extraordinary, very bright and clean with a flat frequency response which is something I particularly like when looking for headphones. They also have boosted bass models that tailor towards bass lovers. One of the most popular headphone models Sony has to offer that I suggest you look into is the WH-1000XM3 headphones, a wireless noise-cancelling model.
Heavier construction makes for durability you can feel.
Definitely keeps up with the latest technology.
Has separate headphone options meant for specific target audiences.
Usually too expensive for people on a small budget.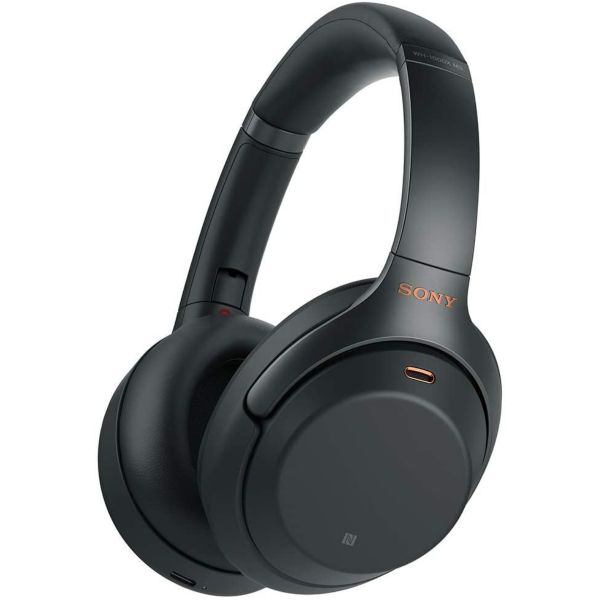 Image credit: Sony
Sony is worth checking out if you have a large budget and can spend a couple thousand dollars on headphones. If you want a cheaper headphone I suggest just getting something from a completely different brand rather than one of Sony's cheaper options.
3. Bose
A brand we're all familiar with
Like Sony, Bose is another top-rated company that we've all seen either on TV or online. Bose is a company that focuses on details both big and small to leave you astounded by products that initially may seem unassuming and inferior.
Bose was created in 1964 by Amar Bose. The headphones Bose offers span through a big range of prices, but overall, Bose seems to be a higher end middle of the road company. A lot of their products start in the $300-$400 price range and only go up. That being said, with how well-known Bose is, it doesn't necessarily surprise me that their products are on the more expensive side of affordable.
Even though the prices may disappoint you a bit, Bose's variety of headphones will not. Since Bose has branched out from only making equipment for users in music studios and for recreational listening, they now offer products like hearing devices and aviation headsets, which I think is something that is few and far between.
As for progressiveness, Bose has kept up with the ever-changing world of technology and has plenty of wireless options, noise-cancelling headphones, as well as headphones for sports. Many of their headphones have accessibility features for those who are hearing or vision impaired.
In regards to durability, Boss's headphones are quite durable. I wouldn't recommend throwing them around because they will break at some point, but dropping them once or twice surely won't ruin them.
As far as sound goes, Bose focuses more on a pleasant listening experience as opposed to an accurate one, meaning that they have headphones that are more ideal for casual listening than mixing in a studio. The company definitely has some headphones that have pleasurable frequency curves. One of the best Bose headphones that I recommend you look into are the QuietComfort 35 headphones.
High-end feel with a mid to upper mid price.
Frequency curves are tailored for an enjoyable listening experience as opposed to a flat response.
Better for casual listening and sports.
Not as durable as other brands, but will last a while.
Battery life is quite short on wireless headphones.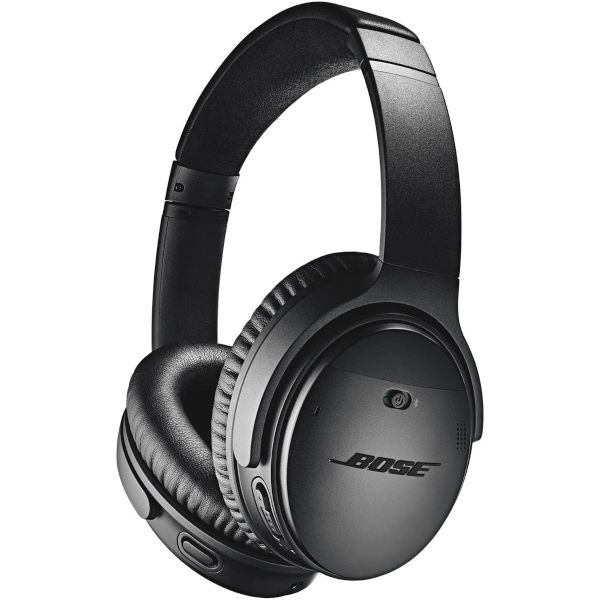 Image credit: Bose
If Bose is the brand you're interested in, you are sure to be satisfied. While there are some better brands out there to choose from, headphones from Bose are still reliable and uphold a great, impressive sound quality.
4. Skullcandy
A skater classic that keeps improving
Skullcandy is a brand that was popular with skaters back in the early 2000s (founded in 2003) and they've been coming out with new and improved products all these years. Their prices range from $20 to $225, so they are definitely more geared toward mass markets.
Skullcandy has a lot of different headphones and earbuds with different features, and they come in many different colors. If you like colors other than black and white, you'll like Skullcandy. There are wireless headphones and wireless earbuds, so they've stayed in tune with technology and they have control features that also show that they've stuck with technology as it's improved.
Skullcandy makes durable headphones, but if they break, they're cheap enough to replace. This is an ideal situation, especially if you are a skater or are active in general. Even the cheaper Skullcandy headphones look high-end. As for sound, there are boosted bass and highs, but overall, everything sounds full and clear, which is something most listeners will want. I recommend their Crusher headphones.
Come in many different colors.
Cheap enough to easily replace.
Great for active users.
Not weatherproof or waterproof.
A bit too big of a bass boost.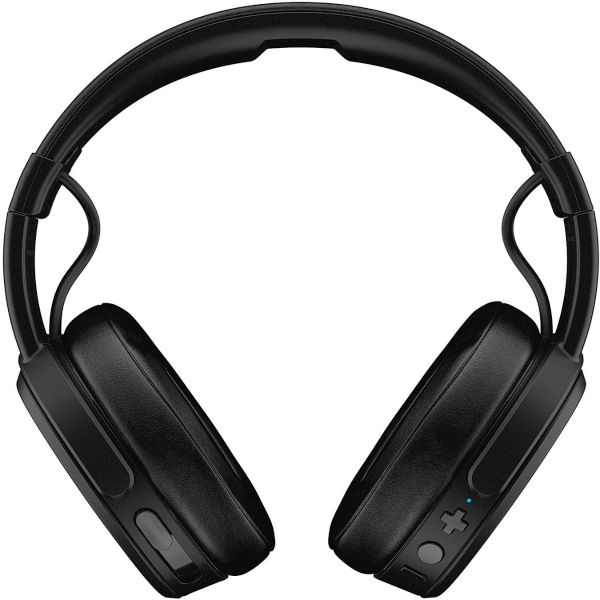 Image credit: Skullcandy
If you want many great budget options for headphones, Skullcandy is the ideal brand for you. Skullcandy headphones sound great, look great, and really are fantastic. If you used to like the brand back when they first got popular, you'll like them even more now. Due to their affordability and quality, Skullcandy's headphones are ideal for anyone, whether you're 8, 18, or 80 years old.
5. Audio-Technica
Made for musicians and producers
Audio-Technica is an audio company that was founded in 1962 in Japan. The company focuses on audio equipment that is affordable yet high-end, and their headphones show this.
Audio-Technica's headphones are priced pretty widely, they have cheap options for gaming headsets all the way to more expensive high-end options for audiophiles. They can easily range from $150 to $1500. Because of this, I'd say they're another good all-around brand, but they shine with equipment and headphones for music studios.
Over the past years they've definitely been progressive and kept up with technology and have added new features to their models that needed them. Audio-Technica's headphones are super comfortable as well as very durable; I've dropped mine in the studio many times and they still sound and work great. They also sound absolutely amazing. Audio-Technica's headphones are some of the nicest sounding flat response headphones I've used. Check out their ATH-M70x model.
Better for musicians and producers.
Very durable.
Flat response on most of their headphones.
Can get pretty expensive depending on the model.
Image credit: Audio Technica
Audio-Technica is a good brand to check out if you want headphones that are better for making music or performing on stage. Although they have excellent recreational options, they are first and foremost an audio equipment company and therefore their highest-quality headphones are the professional series models.
6. Beyerdynamic
For home office and entertainment
Beyerdynamic was founded in 1924 in Germany as an audio solutions company for the home office and entertainment purposes. They remain very popular due to their headphones and microphones.
Their headphones span a wide range of prices, the lowest being around $60 and the highest being well over $1000, so I'd say they are definitely a higher-end company.
The variety of products they have is pretty large; there are different models of wireless headphones, wireless earbuds, gaming headsets, headsets for the office, as well as headphones for mixing and mastering, and headphones for audiophile-fidelity listening. They also sell headphone amps for the audiophile headphones.
All of Beyerdynamic's wireless headphones are Bluetooth-compatible and have high-quality chips in them to optimize speed and audio quality. Technology has allowed them to use special drivers and other features, and Beyerdynamic even paired with Tesla to improve on technology even more for optimum sound quality.
The technology of Beyerdynamic's headphones isn't the only thing that's helped them to remain popular – they are also very durable. They're a bit heavier than a few of the headphones here, mainly due to using Tesla's drivers in the speakers, but they're light enough to be comfortable for long periods of wearing them, and they do last a long time.
They sound absolutely amazing, with rich bass, smooth highs, and full but clear mids. Battery life on their wireless headphones is quite long, around 30 hours after just a 2 hour charge. I highly recommend their Amiron wireless headphones.
Uses Tesla drivers in tandem with their own technology
Sleek but durable designs
Excellent battery life on their wireless models
Touch pad for controlling volume on many models.
Can get expensive very quickly.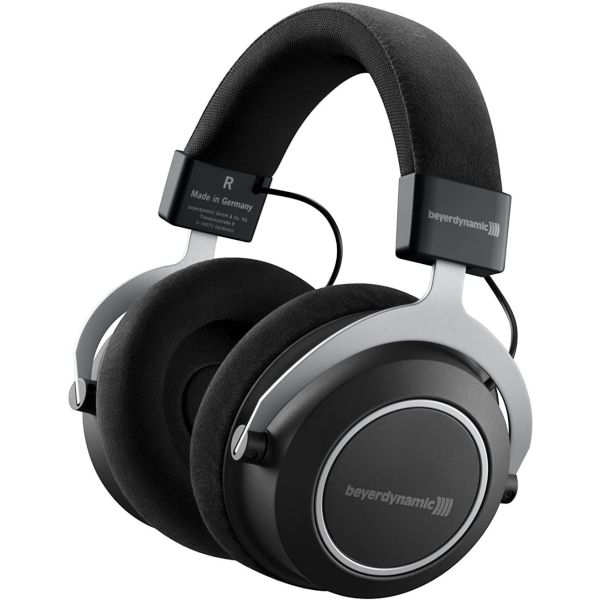 Image credit: Beyerdynamic
For a high-quality solution, Beyerdynamic offers many different options in many different price ranges, making the company a great establishment to buy from. Anyone can enjoy their monitoring products due to there being something for everyone, from gamers to businessmen to music producers.
7. AKG Acoustics
Professional use headphones and earbuds
AKG Acoustics is a manufacturer of headphones, microphones, and other audio gear, and was founded in 1947 in Austria. AKG Acoustics doesn't have very many cheap options, their prices start at around $60 and go up into $1500 and higher pretty quickly with the majority of the headphones they offer being in the $300 to $600 range.
AKG Acoustics sells headphones mainly meant for professional use. Along with professional mixing and mastering headphones, AKG also sells earbuds, wireless headphones, and other over-ear and on-ear headphones for recreational use. All of their latest wireless models have Bluetooth and either feature noise cancelling technology, customizable audio, or have special drivers.
The headphones offered by AKG are all lightweight yet durable, made with heavy plastic. They feel nice and it's hard to even scratch them. They also sound really good, with a very flat and clean response, but still pack a punch in the bass frequencies.
I've used AKG headphones before and I've liked them quite a bit; they were comfortable and the ear cups isolated noise as well as created a big soundstage for what I was listening to. The model I used was the K702 model, which is an open-back pair of over the ear headphones.
Majority of headphones offered are professional headphones for mixing and mastering.
Big ear cups and pads on their headphones for extreme comfort.
Pack a punch without sounding muddy.
On the higher mid price range for most of their products.
Their reference and audiophile quality headphones are extremely expensive.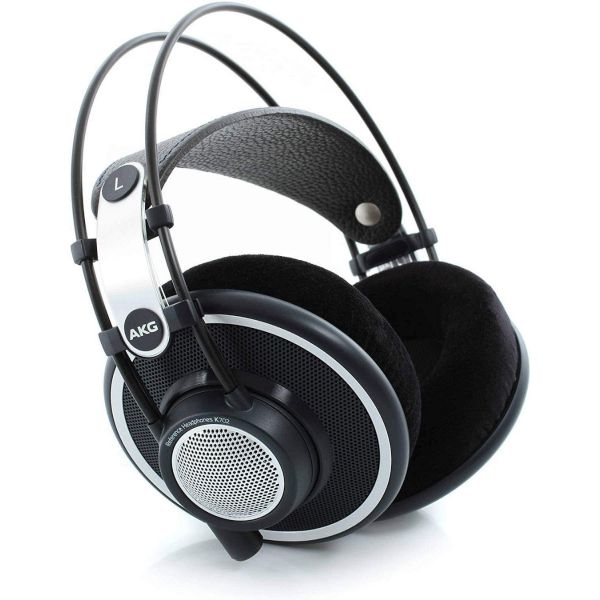 Image credit: AKG
AKG Acoustics is definitely a superb brand for headphones. With noise cancelling technology, plenty of durability, and 23 pairs of headphones meant for professional use, buying from AKG is a no brainer. AKG's products would be good for any professional, whether you are in an office or in a music studio.
8. Beats by Dre
Feel the music, don't just hear it
Beats by Dre have been around for a while now and are definitely a popular and well-loved line of headphones made for the modern generation of music lovers.
Beats by Dre was created back in 2006 by the music producer and rapper Dr. Dre and the co-founder of Interscope Records, Jimmy Iovine. Beats by Dre is a subsidiary of Apple, Inc that specifically sells headphones and speakers. The price of Beats headphones is around $60 to $400 depending on whether you get earbuds or headphones, so they're affordable enough for those on a budget until you get to the newest models.
Even though Beats only sells headphones and speakers, they have a pretty wide variety: sport earbuds, entry-level headphones, and audiophile headphones being some of them.
All of Beats by Dre's newer headphones and earbuds are completely wireless and use Bluetooth, so they've definitely kept up with the technology industry over the years, however I'd personally like to see them add more features to Beats.
As for durability, Beats are fairly durable. I would say that they are very slightly on the more breakable side of durable, but they're not going to snap in your hand or on your head or anything like that.
As for the sound of Beats, they are tailored to provide the most pleasurable listening experience, which usually means boosted bass and high end frequencies. Beats by Dre boosts these frequencies tastefully. My favorite pair of Beats that I recommend are the Powerbeats; the bass is strong enough in them that you can feel the vibrations in your ears which is something that I enjoy.
All new models are wireless.
Bass and high end are boosted for a good listening experience.
Battery life is very long, around 15 hours.
Best for hip-hop and bass heavy music.
Not as durable as other headphones.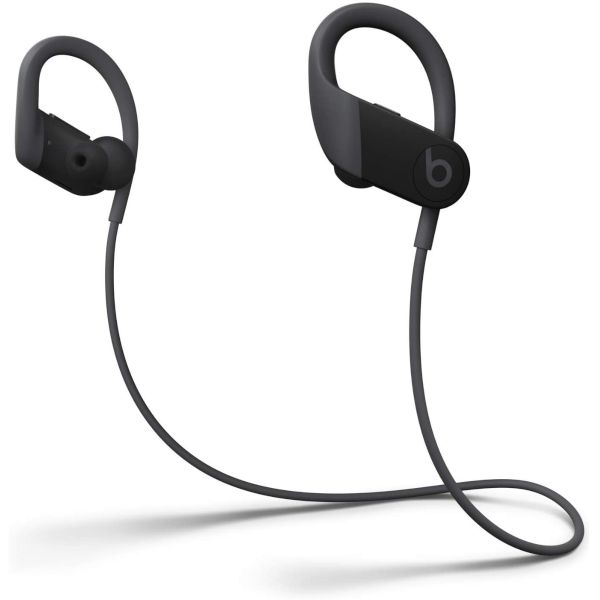 Image credit: Beats by Dre
Beats by Dre is definitely a brand to check out if you want something to listen to rap and bass heavy music on; that's where it shines. I wouldn't necessarily recommend the brand to people who like classical music or jazz due to the tailored frequency curve.
9. Bang & Olufsen
An up-and-coming brand
Bang & Olufsen is a very old brand (founded in 1925) from Denmark that focuses on audiophile headphones and other high-end, luxury audio solutions. Although they've been around for a long time, their headphones are becoming increasingly popular as of the past year.
Their headphones and earbuds sell at a mid to upper mid price range around $200 to $500, which I think is very reasonable for specifically audiophile-quality headphones.
They don't have a very large variety of products, just some staple models, but really that's all you need. With a more limited product range, Bang & Olufsen can focus more intimately on their headphone models rather than making many mediocre models. All of their headphones are up to date with current technology, having wireless and Bluetooth capability as well as touch controls on some of them.
The design for a lot of their headphones is very sleek and sophisticated-looking. As for durability, headphones from Bang & Olufsen are pretty durable and last a long time as long as you don't get them wet.
As for sound, the Bang & Olufsen signature sound is there, with clean highs, rich mids, and deep lows. It's definitely satisfying and very enjoyable to listen to music with Bang & Olufsen headphones, and are very comfortable thanks to thick ear pads.
Very stylishly designed yet durable.
Has the B&O signature rich and clean sound.
Has a more limited range of headphones.
Not as affordable as other brands here.
Bang & Olufsen is a good brand for sophisticated music lovers. Their products are nice to look at as well as listen with, and I'd recommend B&O headphones for people who want a high-quality listening experience for not very much money.
10. JBL
Another all-around solid choice
JBL is another company that has plenty of top-end headphones and other equipment that will provide you with hours of enjoyable listening. JBL's headphones are more tailored towards mass markets for recreational uses, but they also make studio monitors and subwoofers meant for professional use.
JBL has been up and running in the music industry for over 70 years, and they first started out making PA systems and improving speaker designs. JBL is easily one of the most innovative headphone companies out there, and their philosophy sums up as 'If they need a part that doesn't exist, they make it.' This philosophy has led to some really great inventions on their part, like the Image Control Waveguide and Slipstream port on their subwoofer.
Getting into more details, JBL's products are even more affordable than Sennheiser's, making them more accessible and better for casual listening. The variety of headphones made by JBL is quite large, there are wireless headphones and earbuds, in-ear headphones, over-ear and on-ear headphones, sport headphones, and you can even purchase refurbished models if you want to save some money.
JBL is also a great brand if you want bright, colorful headphones. In terms of progressiveness, JBL has kept up with the technology demand and has implemented various features in their headphones and has come out with many Bluetooth headphones.
Their headphones are extremely durable and the company is known to make portable speakers and headphones meant for exercising and sports, so they will very likely hold up better against rough handling than other brands. They are also lightweight and comfortable.
As for sound, JBL is known for boosted bass frequencies, but overall their headphones sound very rich and full. My favorite JBL model is the LIVE 650BTNC, a sleek, Bluetooth-compatible, noise-cancelling over the ear headphone.
Extremely durable compared to other brands.
Rich and full sound.
Better for casual listening.
Oftentimes employs boosted bass frequencies, so not ideal for using in a music studio.
Not as suitable for people with larger heads.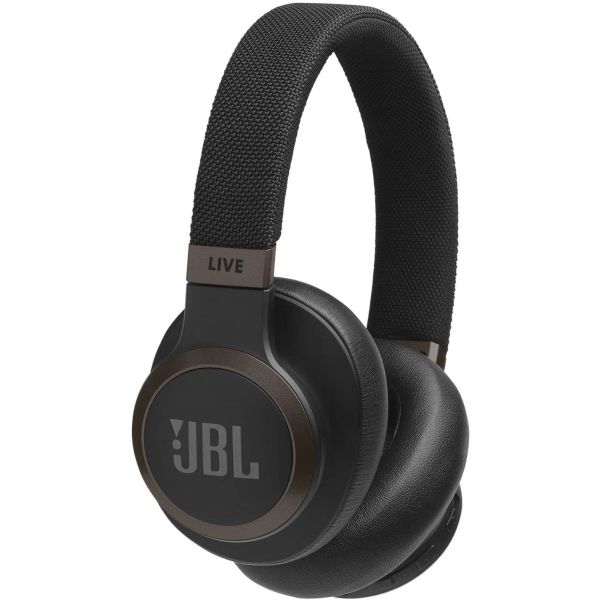 Image credit: JBL
JBL is the perfect choice for another all-around great top headphone brand. With their very affordable, durable yet comfortable products, JBL is ideal for those who are very active as well as those who like boosted bass. They also have a kid's line for the younger generations who want to experience the quality that JBL's headphones offer.
Conclusion
Use this list of the top 10 best headphone brands the next time you go out shopping for a new pair of 'phones. With all of these choices of the best manufacturers here, you're sure to find a good match for your listening and monitoring needs.